ATA Steel Organisational Culture Essay Sample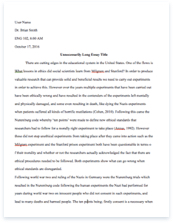 The whole doc is available only for registered users
OPEN DOC
Download Essay
A limited time offer!
Get a custom sample essay written according to your requirements urgent 3h delivery guaranteed
Order Now
ATA Steel Organisational Culture Essay Sample
ata Steel Limited was founded in 1907 by Dorabji Tata. It was formerly known as Tata Iron and Steel Company Limited (TISCO).It's a Transnational MNC with a geocentric attitude with primary focus on using the best approaches and bringing in qualified people from all across the world. It has operations in 26 countries and markets in over 50 countries with over 80,000 employees.
It is the 12th largest steel producing company in the world(2012).
•
It was ranked 471st in the 2013 Fortune Global 500 ranking of the world's biggest corporations.
Organizational Culture

Innovating Culture: TATA Steel fosters a culture of innovation and continuous improvement. It launched 'Steel Junction' in 2005, which was India's first organized retail store for steel products.
Special type of steel for North-East Indian states which are more prone to Earthquakes.
Tata Steel's R&D efforts focus on breakthrough technologies (through its participation in the ULCOS project) and Raw Material
beneficiation to effect reductions in greenhouse gas emissions.
Organizational Culture
Team Orientation: Through Initiatives like 'Manthan Ab Shop-floor Se' & T.A.S, they promote sharing of knowledge & leadership skills to their employees.
People Orientation: 'People are our greatest asset.' The employee engagement practices, facilities and benefits are aligned towards ensuring the satisfaction & retention of employees.
The Tata Steel Management Development Centre (TMDC) creates
managerial and functional training opportunities for all officers of Tata Steel India.
Diverse Culture. The company promotes a diverse working
environment to enhance employee morale and also to promote
creative thinking.
Approach to Globalisation
In 1990, it started expansion plan and established its first foreign subsidiary Tata Inc. in New York.
Since 2004, the Company has expanded globally, acquiring Asian steel producers NatSteel and Millennium Steel as well as Europe's second largest steel producer Corus(2007).
Ownership of strategic raw materials like coal, limestone etc. It holds 43% stake in a coal company, Riversdale Mining
Ltd.(Mozambique).
The company is part of the composite Dow Jones Sustainability World Index (DJSI World) since 2008 which comprises leaders in sustainability selected on the basis of long-term economic,
environmental and social criteria, from the largest 2500
companies in the world.
Performance
It is the first integrated steel plant in Asia and the world's second most geographically diversified steel producer.
After the acquisition of Corus in 2007, TATA STEEL became the 6th largest crude steel producer in the world.
Tata Steel received the Most Admired Knowledge
Enterprises (MAKE) award for 2012 at Global and Asian level.
In 2012, NatSteel has been awarded the Work-Life Excellence
Award by the Singapore Ministry of Manpower. It is also a
recipient of the Apex Platinum Health Award by the Singapore Health Promotion Board
Tata Steel created history by becoming the first integrated steel company in the world to be awarded the coveted Deming Grand
Prize.