Athletes Privilege and Justice Essay Sample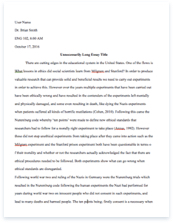 The whole doc is available only for registered users
OPEN DOC
Download Essay
A limited time offer!
Get a custom sample essay written according to your requirements urgent 3h delivery guaranteed
Order Now
Athletes Privilege and Justice Essay Sample
You're laying down in your bed unable to sleep, yet so tired and exhausted you can't move a muscle. Your world has fallen apart. Why, you ask? Because the man that raped you is still out there having the time of his life outside of prison because he was never convicted. This struggle is all too real for many young women on college campuses today. Athletes are often charged with horrible crimes such as rape, assault, and Driving Under the Influence (DUI). However, these athletes are rarely convicted. According to a study conducted in 1998 by J Benedict and A Klein of the 172 athletes that were arrested in this study, 55 of them saw their case dismissed. Only 66 of these athletes saw trial and of that number only 10 were convicted. These statistics are only a small number that have been gathered and serve the purpose of proving that rape is still rape no matter who is guilty; rape is not the only crime that athletes are guilty of, and these victims deserve justice.
No matter who is guilty of committing the horrible crime of rape, it's still rape and the victims still deserve closure. Now in order to fully understand what is being proposed here, there must have a standard definition of rape. Rape noun 2 :  unlawful sexual activity and usually sexual intercourse carried out forcibly or under threat of injury against the will usually of a female or with a person who is beneath a certain age or incapable of valid consent. Now after analyzing this information it is possible to come to the conclusion that this is a horrible act of violence and is not acceptable for anyone. While this may be the case for normal citizens those who are considered athletes are treated differently. In a three year study conducted by Benedict and Crosset, male student athletes represent three point three percent of the population yet they commit nineteen percent of all sexual assault perpetrators and thirty-five percent of domestic violence perpetrators. Another astonishing fact is that one in three college sexual assaults are committed by athletes.
Rape and sexual assault are not the only crimes committed by athletes. Domestic violence and DUI's are just a few more of the deeds done by our role-models. In 2010 Jeff Benedict wrote an interesting report in September. In an eight-month span, 125 cases of college or professional football basketball players were arrested for serious charges. This means felonies or misdemeanors involving violence, weapons, or substance abuse. 70 of the 125 players in this study were college football players. A surprising incident was in 2010 involving Oregon football player, LaMichael James. He was charged with menacing, strangulation, and assault after an altercation with his former girlfriend. In March, he pled guilty to a single misdemeanor harassment charge and was sentenced to 10 days in jail, but didn't serve any time. Instead, James was permitted to wear an electronic surveillance device. Oregon coach Chip Kelly suspended James for one game. A similar crime committed by a non-athlete could result in 15 years in jail in an extreme case.
In all these cases the victims and survivors of the violent disgusting crimes committed by these superstars still need justice. This is something they often go without. July 31, 2010 Michael Fleurizard was arrested for beating and robbing a pizza delivery man in Huntington, WV. Michael was dropped from the team but not convicted. 12 of the 16 cases involving weapons in Jeff Benedict's 2010 study involved student athletes. Vernon Brooks and Jamal Greene were one of these 12 cases. They're also a rare incident where athletes were convicted of their crimes. Vernon Brooks was sentenced to 60 days in jail and three years on probation. If he failed to comply with these terms he would be sentenced to four years in jail. He was also dropped from the team. Jamal Greene was also dropped and received the same treatment. Neither of them will ever be able to pursue a career in football. This is a sad story of wasted talent over a stupid decision. The terrified students in the broken-into apartment were a rare case where victims received justice. However, their sentences were still not as severe as it would have been had they not been athletes.
Still, the overwhelming amount of unresolved cases looms. Remember that of the 172 athletes arrested in the 1998 Jeff Benedict and Allen Klein study, 55 (32 percent) of the cases were dismissed. 66 of the 172 stood trial. Fifty (76 percent) of the 66 athletes who stood trial were acquitted. Only 10 of the 66 athletes who stood trial (15 percent) were found guilty. The problem still remains and it doesn't seem to be slowing down. In 2015 alone 197 college football players have been arrested and 48 college basketball players have been arrested. This is not just a college issue this an epidemic. A disease of entitlement has spread over this country and only we are left to stop it. I challenge you to be a good role model for our younger generation. I challenge you to work for what you want and stop thinking you are above the law. I challenge you to be a productive member of society. Most of all, I challenge you to make good choices for you, your family, and your fellow man.
Works Cited
O'Brien, Gary "Washington State DUI" Seattle DUI attorney
February 23, 2010. Web.May 2, 2016 http://www.seattle-duiattorney.com/blog/oregon-ducks-rapidly-becoming-thugs-of-pac-10-football/Benedict, Jeff "An alarming number of college athletes charged with serious crime" Sports Illustrated
September 8, 2010. Web. May 2, 2016 http://www.si.com/more-sports/2010/09/08/athletes-crime"New York Domestic Violence Laws – FindLaw" FindLaw
Web.May 2, 2016 http://statelaws.findlaw.com/new-york-law/new-york-domestic-violence-laws.htmlBenedict, Jeff and Todd Crosset "Statistics" NCAVA
Web.May 2, 2016 http://www.ncava.org/statistics.htmlBenedict, J., and A. Klien. "Arrest and Conviction Rates for Athletes Accused of Sexual Assault." NCJRS.
NCJRS Abstract, 1998. Web. 02 May 2016.
https://www.ncjrs.gov/App/publications/abstract.aspx?ID=176615
Luther, Jessica. "A List of College Football Sexual Assault Investigations and
Cases." Power Forward. Power Forward, 16 Aug. 2015. Web. 02 May
2016. http://pwrfwd.net/2013/12/02/updated-a-list-of-college-football-rape-cases/