Australasia Essay Sample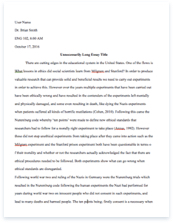 The whole doc is available only for registered users
OPEN DOC
Download Essay
Get Full Essay
Get access to this section to get all the help you need with your essay and educational goals.
Get Access
Australasia Essay Sample
In the universe, there is Earth. In Earth, there is Australasia. In Australasia, there is Australia. Off the east coast of Australia, there is an island country called New Zealand, and this is where I grew up. Having only 4,363,085 citizens and having an area of 268,021 km2 it makes our country one of the smallest in the world. Although small, New Zealand is one of the few developed country. Our capital, Wellington, consistently scores among the highest in the world rankings of most liveable place. Queen Elizabeth II is the queen of not only Britain, but New Zealand to. That's why one of our two national anthems are 'God save our gracious Queen'.
I'm not really from New Zealand, but I pretend to be. I got the accent, the tan, the funny shaped hat and I can catch wild animals. My family and I go to New Zealand every holiday except from in half terms because even I can admit that the 24 hour flight makes it not worth going for a week. However, when I do go to New Zealand, I have the time of my life. Our rugby team is the best in the world.
I've watched quite a few NRL games (National Rugby League). I had the opportunity to watch New Zealand versus Australia which was truly amazing. I've never seen such big men, so terrified after they saw us do our haka. I won't bother talking about New Zealand's football. Being ranked at 98th position on the FIFA rankings, it's hardly the topic to boost up over a country which you love.
New Zealand's economy has been strong in recent years having an average income of $24,000. A large part of New Zealand's economy is made up from farming. Farming is not only a business in New Zealand, however a culture. Alongside carving and weaving, farming is at the heart of the citizens. This is generally because of the Maori tribe. The Maori tribe are the New Zealand's 'people of the land' The tribe is made up of numerous races.