Australian Income Taxation Essay Sample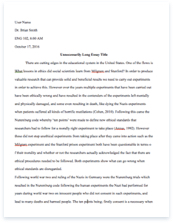 The whole doc is available only for registered users
OPEN DOC
Download Essay
Get Full Essay
Get access to this section to get all the help you need with your essay and educational goals.
Get Access
Australian Income Taxation Essay Sample
Question No. 1.
         On the basis of the facts provided in the case, determine whether Karen was a resident of AustraliaÙ for tax purposes during the 2004/2005 financial year. If so, indicate for which period, is Karen likely to be considered a resident.
Karen is considered a resident of Australia for tax purposes during 2004/2005 for the period she actually moved in Australia from January 10, 2005 up to June 30, 2005. Period before her actual movement to Australia cannot be considered as period for purposes of residency because tax laws are prospective.
            Australian' taxable year ends June 30, 2005 and as per Australian Tax Office (ATO), 2006, an individual taxpayer could be either be a resident or non resident. Residents are generally taxed on their worldwide income whereas non-residents are generally taxed only on their Australian-sourced income.  ATO says that generally, one is an Australian resident for tax purposes if one has:
always lived in Australia
moved to Australia and live here permanently
been in Australia continuously for six months or more and for most of the time been in the one job and living in the same place, or
been in Australia for more than half of the financial year, unless one's usual home is overseas, and one does not intend to live in Australia.
            Case facts say:  "Karen Hoskins, a British citizen, arrives in Australia on 1st June 2004 for a long awaited holiday. She spends the next two months travelling the country and visiting her relatives who live in the Adelaide Hills in South Australia. She leaves Australia on 5th August 2004 … but decides to apply for permanent residence.  Her application for immigration includes her invalid brother Josh and her daughter Marie, aged 6 which she supports. Karen receives her permanent resident visa in November. She sells her home in London and moves permanently to Australia on 10th January 2005, accompanied by her brother and daughter."
            Based on the above facts, she must be considered as permanent resident of Australia. By selling her house in LondonÛ, by having a permanent Australian visaÚ in November, 2004 and her moving in to Australia on Jan 10, 2005 accompanied by her brother and daughter are proofs of her intention to really have her permanent residence in Australia. Such are enough to confer her status of a resident for tax purposes.
            Although, she appears to lack more than 183 days stay in Australia during the 2004/2005 taxable year, ATO said the length of stay is not controlling when the she passes the primary test of residency and which she did as mentioned above.
            Other proofs of her intention to stay in Australia include her purchase an existing youth hostel type accommodation business with a 5 year commercial lease for the use of the property. She even started operating the business on 1st April.  Her going back on April 20, 2005 to the UK with Marie and Josh to answer a complaint of Marie's father was just temporary. , after the Family Court decides in her favour, Karen and her family return to Australia on 10th May 2005.
            Applying what ATO says, Karen is deemed to a resident of Australia because she has moved to Australia to live permanently. She need not comply with other three because each is a mode of qualifying to be resident for tax purposes.
            Taxation Ruling TR 98/17 on Income tax about residency status of individuals entering Australia¸  provides further support on what really determines residency status for income tax purposes:  Some excerpts of the ruling says:
The primary test for deciding the residency status of an individual is whether the individual resides in Australia according to the ordinary meaning of the word 'resides'.
A migrant who comes to Australia intending to reside here permanently is a resident from arrival. (Emphasis supplied)
The period of physical presence or length of time in Australia is not, by itself, decisive when determining whether an individual resides here. However, an individual's behaviour over the time spent in Australia may reflect a degree of continuity, routine or habit that is consistent with residing here.
The quality and character of an individual's behaviour while in Australia assist in determining whether the individual resides here.
All the facts and circumstances that describe an individual's behaviour in Australia are relevant. In particular, the following factors are useful in describing the quality and character of an individual's behaviour:
intention or purpose of presence;
family and business/employment ties;
maintenance and location of assets; and
Social and living arrangements.
No single factor is necessarily decisive and many are interrelated. The weight given to each factor varies depending on individual circumstances.
            Based on the provision of the tax ruling she is considered as resident the moment of arrival in Australia as migrant. Hence there is basis to conclude that her being resident is from the time of Arrival on January 10, 2005.
That she less than 183 says stay is not controlling is confirmed by the tax ruling. What is controlling according to the ruling is the behaviour while in Australia.  As stated earlier in the case facts, her behaviour point to the truth of her being considered as resident.
Questions No 2
          On the basis of the information that Karen Hoskins has provided you and assuming that there are no other circumstances affecting his tax liability, determine Karen's taxable income and tax liability for the 2004/05 income tax year.
Answer:
            The computation of Karen's tax liability is in the attached spreadsheet. (Filename: Taxxls).  Only the issues out the computations are discussed here.
The following are results of informed judgements done based on various provisions of Australian tax laws, court decided tax cases and ATO rulings:
Depreciation Expense is computed using an assumed effective life of the assets. Due to absence of facts in the case facts, it is estimated that the effective life of each of the assets are as follows:
 Acquisition
Date
 Effective life
 Cost
Acquired
 Years
Motor Vehicle(Acquired)*
    30,000.00
01/04/2005
5
Computer(Acquired)
      3,300.00
15/05/2005
5
Goodwill
  170,000.00
01/04/2005
13.5
Improvements-walls repair
      1,100.00
01/03/2005
5
                   – Polished floors
      1,500.00
01/03/2005
5
Air-conditioning
         900.00
01/03/2005
5
House
  200,000.00
        01/03/05
20
Case facts say that under Australian law all assets are depreciated using the diminishing value methods when permitted by legislation. The sum of years digit method was used since it is a diminishing value method. Australian tax law allow life of not more than 25 years. Hence estimates were first relating with the rest of the assets and no life was assumed for more than 25 years.
Amortization for goodwill was made as deduction because it was paid by Karen. The deduction is available based on existing jurisprudence. Life was estimated at 13.5 years to coincide with the longest life of the group assets acquire by Karen
Bad debts from business purchase in Australia were not claimed as deduction because it was not included in the revenues during taxable year.
Losses from embezzlement were not included because there is no proof that it was inevitable.
Medical expense of child and brother were not made deductible expenses because they are not related to Karen's business.
Health insurance of Karen was part of the tax offset and not a deduction as per ATO.
Depreciation expense on House effective July 1, 2004 is allowed per ATO
References:
ASA Group Global Immigration and Visa Solutions, 2006 FC of T v. Applegate 79 ATC 4307; (1979) 9 ATR 899 (Applegate), http://secure.australia-migration.com/page/Tax_ruling_for_Migrants/129
 ATO, 2006,.gov.au/atolaw/view.htm?docid=TXR/TR9817/NAT/ATO/00001>
Australian Government, Australian Taxation Office, 2006 Taxation Ruling, TR 98/17, http://law.ato.gov.au/atolaw/view.htm?docid=TXR/TR9817/NAT/ATO/00001
Department of Family and Community Services, 2006, http://www.facs.gov.au/ssleg/ssact/ssasect7.htm
Federal Commissioner of Taxation v. Williamson, 67 CLR 561 < http://law.ato.gov.au/atolaw/view.htm?rank=find&criteria=AND~goodwill~basic~exact:::AND~amortization~basic~exact&target=CD&style=java&sdocid=JUD/67CLR561/00002&recStart=1&recnum=1&tot=3&pn=ALL:::ALL >,
com, 2005, www.investorwords.com/1553/doubledeclining_balance_depreciation_method.html,
The Day, 2006, http://www.theday.com/eng/web/mbrcntr/locateus.aspx,
The World Fact Book, 2006, http://www.cia.gov/cia/publications/factbook/fields/2144.html , ,
Ù  The World  Fact Book, 2006, http://www.cia.gov/cia/publications/factbook/fields/2144.html
Ú http:// whttp://www.theday.com/eng/web/mbrcntr/locateus.aspxww.facs.gov.au/ssleg/ssact/ssasect7.htm,
, ¸ ATO, 2006<.gov.au/atolaw/view.htm?docid=TXR/TR9817/NAT/ATO/00001>
Ü definition of sum of years digit method, www.investorwords.com/1553/double_ declining_balance_depreciation_method.html
Ý Federal Commissioner of Taxation v. Williamson, 67 CLR 561 < http://law.ato.gov.au/atolaw/view.htm?rank=find&criteria=AND~goodwill~basic~exact:::AND~amortization~basic~exact&target=CD&style=java&sdocid=JUD/67CLR561/00002&recStart=1&recnum=1&tot=3&pn=ALL:::ALL >,