Auto Industry Bailout Essay Sample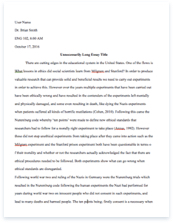 The whole doc is available only for registered users
OPEN DOC
Download Essay
A limited time offer!
Get a custom sample essay written according to your requirements urgent 3h delivery guaranteed
Order Now
Auto Industry Bailout Essay Sample
Detroit, Michigan grew up around the automobile industry. At its peak, Detroit was the fifth-largest city in the United States, becoming the home to over 1.8 million people by 1950 (Davey, Monica 2013). The prolific population was due greatly to the success of the auto industry in the city. At that time, Detroit was flying high, its name coined "The Motor City" (americaslibrary.gov), and automobiles greatly impacted commercialization. From transporting goods to hastening production, to selling parts, to manufacturing and selling new automobiles, the auto industry completely transformed Detroit. Things seemed to be going well. Then, in the beginning of the 1980s things started to turn around. From year 2000 to 2010, Detroit's population dropped another 25 percent, its census coming to only about 713,777 citizens (usatoday.com 2011). The once macro-industrial city revolving around the auto industry, turned into somewhat of a ghost town. Why was there such a downward turn? The downfall began in the 1980s, when the auto industry took a plunge, raising unemployment rates in Detroit (Fein, Zach 2012).
This resulted in thousands of empty homes and buildings, as people began to desert the city. The impact had been sizeable and continues to affect the city today; there are many parts of the city that are still not populated (Fein, Zach 2012). As a result Detroit had difficulty offering municipal services, including police and fire protection, good education, garbage collecting, snow removal, and lighting on the streets. This caused an increase in violence and crime since there were not enough police to protect the citizens. This downfall came about because, GM, Chrysler, and Ford were paying a lot more too each worker than the foreign car companies. They were locked into deals with the unions, and had to pay benefits, healthcare, and pension (Hasset, Kevin 2009). This caused an increase in the cost of production of vehicles; which made buying a car more expensive and less affordable. Because of the high spending on unions there wasn't enough money to advance fuel efficient technology.
At the same time there was an oil crisis, in which the price of gas soared. Consumers were more reluctant to purchase fuel wasting cars with prices so high and the future so uncertain. Consumers started to turn to the competitors of the big three for their vehicles, which had more fuel efficient cars, which caused an even further decline in sales. To add to their woes, in the year 2007, The United States went through an extremely difficult financial period called a recession. Many cars were financed through home equity lines of credit, a shocking 24% of sales in 2006 were financed this way. Due to the recession, when many people were not able to pay their mortgages or loans, financing options on vehicles declined. Eventually things started collapsing and people saw the need to cut back on expenses. A popular way to do this was to sell cars, or buy used ones as opposed to new.
This greatly impacted auto sales. They dropped 37% in a short time and by 2008; the verdict looked bleak for the auto companies. As a result, in December 2008, the big three major U.S. companies, Ford, G.M., and Chrysler, asked the government for a $34 billion bailout to avoid bankruptcy (scottbourne 2012). They claimed that not receiving this loan would trigger three million layoffs nationwide within the year. President Bush immediately provided $13.4 billion (lordsbaine 2008). The funds were made from The Emergency Economic Stabilization Act of 2008. General Motors received $9.4 billion and Chrysler $4 billion. Then he handed the auto companies' questionable life expectancy to the new president, Barack Obama, when he lost the 2008 elections (prospect.org 2013). In January of 2009, the federal government approved an additional loan of $85 billion to General Motors and Chrysler (Shepardson, David 2013). This was contingent on the fact that these companies would get their act together and become more competitive.
Bankruptcy discussions started immediately and centered on the prospect of Chapter 11 bankruptcy (Start Fresh Today 2012), commonly called restructuring. It was generally used to provide a window of opportunity for a corporation to renegotiate contracts, sell assets or component businesses for cash, obtain debt forgiveness, or otherwise reform itself as a viable business enterprise. On April 30, 2009, Chrysler filed for Chapter 11 bankruptcy after talks with lenders broke down (Start Fresh Today 2012). On the May 14, 2009 Chrysler announced it was to close 25% of its US dealerships as part of its restructuring process. Then, on June 1, 2009, General Motors filed for Chapter 11 bankruptcy after failing to successfully negotiate deals with bond holders (Start Fresh Today 2012). The purposes of the loans were to provide operating cash for G.M. and Chrysler, and keep car loans available to buyers. GM earned $23 billion in 2010 and has invested $8.1 billion in thirty four U.S. plants and created or retained more than 23,000 jobs since 2009 (Shepardson, David 2013). GM agreed to give the government warrants for common stock, preferred stock, and a promise to repay the loan in 2012.
GM granted that union health-care benefits would be paid to retirees in 2010; they would sell the Saab, Saturn, and Hummer divisions of their company, and reduce employment from 96,000 to 45,000 in 2012 (Arnadeo 2013). Chrysler was to repay the loan in 2017. By May 24, 2011 Chrysler repaid $7.5 billion to the government and deepened its ties with Italian automaker, Fiat SpA (reuters.com 2011). Ford was in better shape than G.M. and Chrysler, because it had already mortgaged its assets in 2006 for $24.5 billion (scottbourne 2012). In addition, Ford promised to accelerate the development of hybrid and battery powered cars, increase the production of smaller cars and sell its Volvo division. Ford did all of this without receiving any loans from the government. The Treasury in 2009 initially forecast it would lose $44 billion on its bailout of General Motors Co., Chrysler Group LLC and their finance arms. That forecast fell to $30 billion by the end of 2009, and as low as $14.3 billion in 2011 (Shepardson, David 2013). In 2009 the auto bailout was extremely frowned upon by US citizens.
Opinions swarmed that auto retailers brought the bankruptcy upon themselves, by not producing more energy efficient vehicles (Forexyard 2012). People believed that by agreeing to bail them out at this time, the government would be showing that they support the bad decisions of the auto companies. Many people felt that now is a good time to let these car companies die out and allow a new influx of auto retailers to take over the industry, producing more fuel-efficient cars (Forexyard 2012). Last, when the CEOs of the big three traveled to Washington DC to ask for the bailout, they each traveled in their own private jet. The costs totaled $40,000 per CEO. This ostentatious show of wealth was considered highly disrespectful to the taxpayers about to consider bailing them out (Deutch, Roni 2011).
Another group of Americans who opposed the bailout were those who posited a "survival of the fittest" ideology. They believed that in times of grave financial crisis, the healthy businesses should be able to persevere and survive. If they cannot, they should not exist as they are detrimental to the economy (Forexyard 2012). These people agreed with the previous group, they were of the opinion that the government needs to allow the struggling companies to die out. A third group feared that the government giving out these loans would cause the American citizens to reimburse the government with their tax dollars as the money would need to come from somewhere (Deutch, Roni 2011). Also, the government already assisted these companies financially in 2008, aiding them for a few months. For this reason, economists felt another bailout would just be trying to keep a sinking ship above water (Deutch, Roni 2011).
The people promoting the bailout posited that the auto industry was a key factor in the U.S. economy. Economists used 2007–2008 data to figure out the estimated costs of a shutdown in the auto industry in summer 2008. This was to show what would happen if GM, Chrysler, and Ford went bankrupt. By closing the Big Three auto companies, it would result in a loss of 240,000 very highly paid jobs, 980,000 highly paid jobs at the suppliers and local dealers, plus the loss of 1.7 million additional jobs throughout the economy—a total loss of 3 million jobs. Estimates were that a Big Three shutdown would cause a decline in personal income of $151 billion the first year and $398 billion over the next three years. The federal, state and local governments would lose tax revenue, and instead spend an extra $156 billion on welfare programs over the next three years.
Economist David Wyss of S&P had posited that if GM and Chrysler were to fall under, there could be an increase of about 1 million imported cars every year, which would eliminate about $25 billion from the U.S. economy. That would reduce GDP by 0.2 percentage points annually—excluding the impact of lost jobs (higher unemployment) and wages. Although the disadvantages of bailing out the auto retailers were many, the advantages were plenty as well. An example can be taken from another time in history in which the auto industry suffered and needed funds to stay afloat. This came in the form of "The Chrysler bailout of 1979" (Roni Deutch 2011), in which the government pulled the company out of financial crisis. Chrysler paid off their debt to the government seven years early, and the government made over $660 million in profit from the bailout (Roni Deutch 2011). They said this served as proof of the possibility of a bailout ultimately generating revenue for the US government. Also, without a bailout, the 3 big companies would surely go bankrupt.
This collapse may then cause a ripple across the entire manufacturing sector of the US economy thereby reducing its competiveness worldwide (prospect.org). It would also increase unemployment, weaken the US dollar, and destroy entire communities throughout the car region of the United States, by eliminating its economic foundation (Forexyard 2012). This shockwave throughout the economy would weaken the national currency, affecting the US economy's buying power and drive the global recession even deeper (Forexyard 2012). In conclusion, was the bailout a good thing or not a good thing? Even in 2013 there is still a difference in opinion. Many say it was very successful and saved the car companies from bankruptcy and saved many jobs. It boosted the economy and raised the level of GDP. There are people who still feel it was not a success, as quoted by the Cato Institute, "It is galling to hear administration officials characterize the auto bailouts as "successful."
The word should be off-limits when describing this unfortunate chapter in U.S. economic history. At most, bailout proponents and apologists might respectfully argue — and still be wrong, however — that the bailouts were necessary evils undertaken to avert greater calamity….But if proper judgment is to be passed, then all of the bailout's costs and benefits must be considered. Otherwise, calling the bailout a success is like applauding the recovery of a drunken driver after an accident, while ignoring the condition of the family he severely maimed. (Cato Institute 2012)"
REFRENCES
America's Story from America's Library. Detroit "Motor City," Michigan.
http://www.americaslibrary.gov/es/mi/es_mi_detroit_1.html
Arnadeo, Kimberly. (2013) The Auto Industry Bailout. About.com
http://useconomy.about.com/od/criticalssues/a/auto_bailout.htm Cato Institute. (2012) Untold Details About the Auto Bailout.
http://www.opposingviews.com/i/politics/details-auto-bailout-you-won-t-hear-charlotte Chrysler set to repay $7.5 billion U.S., Canada Loans. (2011) Reuters
http://www.reuters.com/article/2011/05/24/chrysler-idUSN2417980220110524 Davey, Monica. (2013) A Private Boom Amid Detroit's Public Blight. New York
Times. http://www.nytimes.com/2013/03/05/us/a-private-boom-amid-detroits-public-blight.html?ref=autoindustry&_r=0 Deutch, Roni. (2011) 3 Pros and Cons of A Federal Auto Industry Bailout. Article Dashboard. http://www.articledashboard.com/Article/3-Pros-and-Cons-of-a-Federal-Auto-Industry-Bailout/678726 Fein, Zach. (2012) The Abandoned City of Detroit.
http://zfein.com/photography/detroit/
Forexyard. (2012) US Auto Bailout: Pros and Cons. iStockAnalyst.
http://www.istockanalyst.com/finance/story/5821868/us-auto-bailout-pros-and-cons Hassett, Kevin. (2009) Auto Union Drove GM to Trouble. Marketplace Business.
http://www.marketplace.org/topics/business/auto-union-drove-gm-trouble Lordsbaine. (2008) Feds to Lend $13.4 Billion to Automakers. http://www.mektek.net/forums/topic/127151-feds-to-lend-134-billion-to-automakers/#j_content Scottbourne. (2012) The Truth About the US Auto Bailout. Car Loves.
http://carloves.com/2012/02/02/the-truth-about-the-u-s-auto-bailout/ Shepardson, David. (2013) U.S.: Loss on Auto Bailout Down 16%. The Detroit News.
http://www.detroitnews.com/article/20130212/AUTO01/302120334 Shepardson, David. (2013) Akerson: General Motors making progress since bailout. The Detroit
News.
http://www.detroitnews.com/article/20130322/AUTO0103/303220341 Start Fresh Today. (2012) The Auto Industry Bailout: Straight Bankruptcy vs. Government Help http://blog.startfreshtoday.com/blog/bid/234904/The-Auto-Industry-Bailout-Straight-Bankruptcy-vs-Government-Help The Unpopular, Successful Auto Bailout. The American Prospect.
http://prospect.org/article/unpopular-successful-auto-bailout Wisely, John and Spangler, Todd. (2011) Motor City population declines 25%. USA Today. http://usatoday30.usatoday.com/news/nation/census/2011-03-22-michigan-census_