Autobiography Case Essay Sample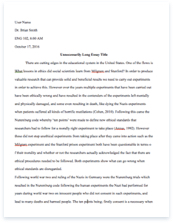 The whole doc is available only for registered users
OPEN DOC
Get Full Essay
Get access to this section to get all help you need with your essay and educational issues.
Get Access
Autobiography Case Essay Sample
I was born in Ho Chi Minh city, Viet Nam on December 2nd, 1995. I still live in Ho Chi Minh city, Viet Nam. I came to US when I was 17 and I had been in Kansas a couple month before I went to school. I was student of Maize High School, everything were new to me and I was imagenation about stuff so different with my country. But, I was not alone in suck a new life like that because my parent are support me any time I needed them. My farther 56 years old and his name is Dang, my mom 58 years old and her name is Ba. Beside that I had 2 older brother names Loc, Dai. My parents chose to called me Quynh because it's meaning is the flower call phyllocactus. Childhood
I have so much memory about happined and paintfull went to my life. In 2002, when I was a little kid I lost my grandma, she had affected by cancer, I was sad a lot because she taught me anything to success and what wrong or right to face with any sittuation, I known in that time I had not get all what she told me but I understand what she try to give me and it all true when I been in any troubles. I appreciated for all the lesson she taught me. I thought it was a last time I felt down but it was not. In 2003, my grandfather, cannot how anything back because he lost his wife and he pass out by an sickness problem with his heart like heart attack. OMG!!!! I was not known what wrong with my life was not my grandmother enough for taken away.