Automated Inventory Control Essay Sample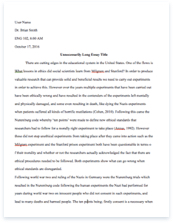 The whole doc is available only for registered users
OPEN DOC
Download Essay
Get Full Essay
Get access to this section to get all the help you need with your essay and educational goals.
Get Access
Automated Inventory Control Essay Sample
Requirements Analysis
Requirements specification
The proposal is on Computerization of the Sales operation of a computer hardware firm NetOperations. The firm has a system which produces quotations and conducts computer sales manually. Inventory work is done by counting stocks of each part every week; Weekly price lists are published using Microsoft Excel and copy and paste is used to produce quotations.
Needs Requirements for the new system
The proposed system computerised system will produce inventories automatically. Inventories of computer equipment sold and in stock. It will also produce manually or automatically. The computerised system will have a back-end database and a front-end web interface consisting of three main parts:
Administrative side (for adding, deleting products and/or updating prices)
Customer side where customers can browse the products and special offers available.
The automated system which helps customers produce quotations for new computers they are interested in purchasing.
Once complete and fully implemented, the system administrator will be responsible for entering data into the database as well as maintaining it in the future. The system will require the following hardware to be purchased.
Hardware:
Intel Pentium IV processors with a minimum speed of 4.0 GHZ
Intel RAM of 1048 MB
Hard Drive 120 GB
Wireless Internet Connectivity
Extension cards using PCI , including Video, Audio,
Modems, TV Tuners.
Optical storage: CD-ROM, CD-ReWriter, DVD-ROM, DVD-ReWriter drives.
Software
I have designed an Access database to serve as a backbone of the new system. The database shall contain roughly the following entries for each item:
Part ID (unique among parts in the same category).
Manufacturer and model name and/or number
Cost price and sale price (sale price to be calculated using a ratio determined by the system administrator).
Stock availability and sale count (how many have been sold of this part).
Product features (the number of columns will vary depending on which part in question).
The database will be built using MySQL. There will be a user interface for reading from and writing to the database, which shall be implemented using PHP. The interface shall comprise of three parts:
Administrator's side: Accessible only to the system administrator to maintain the software (add, delete, modify product information and/or special offers ). This part shall require username/password authentication as a security measure.
Automated System Part: This part shall ask the customer about their budget and preferences and then use predefined ratio tables to decide on the budget for each component of the computer (e.g. how much will be spent on the motherboard and how much on the HDD). Then it searches for items within the budget allocated for each category, uses mathematical formulae to rank every item and decide on which is the best selection. After all parts are chosen the automated system shall compute the total price and if it is above or below the budget by a certain percentage (set by the administrator) then the program will revise the main parts in the following order: RAM modules, Processor and Motherboard until the total price is brought closer to the amount specified in the very beginning by the customer.
Customer side: which is to be used by customers to browse through the products and offers featured in store (and their prices). It also allows customers to produce quotations for new computers by choosing parts manually (as an alternative to using the automated system).
For all three parts, the web interface shall be user friendly,  beside being consistent, it will not require anything more than a web browser, internet access and little computer knowledge to be able to use most or all features.
Data Management Information
Managing data will be given particular attention to make sure it is secure. The information contained is sensitive as it involves purchases made by customers kept on the internet. Utmost care will be taken to make sure it is secured
Managing information over the internet is tricky but necessary. Purchases will be done both on sight and over the net, depending on the particular customer
Problem Analysis and Understanding
The existing system is manual and like all manual systems it is inefficient and time consuming. The client's current method of producing quotations and conducting sales is purely manual. Inventory work is done by counting stocks of each part every week; Weekly price lists are published using Microsoft Excel and copy and paste is used to produce quotations. Invoices are also produced using a template on Microsoft Excel. The inefficiency affects virtually all level of management: senior management, middle management, data worker and operational workers.
Data Modeling Analysis
E_R models and data normalization will be used to obtain database tables in third normal form. Getting fully normalized tabled implemented in Access might not be possible, but effort will be made to avoid unnormalized tables implemented.
Distributed Architecture
The proposed software shall be installed on a server placed at the headquarters of our client to host their current website. The server will be using a leased T3 connection. As per the specification above, the server will be installed to allow for future connectivity to several sights of the organization in the US. The proposed software should be able to run off any operating system as long as the three components are installed: Web server(Apache, IIS), MySQL database and PHP compiler\API. In my client's case, the server has all three requirements running off Free BSD (Linux distribution). Installing and running the proposed system, I envisage shall go smoothly with no problems. However, I still propose a parallel trial run along side the manual system foe at least three months.
Management Information System
7.1 System Plan
 The database tables designed are independent from each other (weak links), which reduces the time needed to implement the database. As for the automated system, the implementation and methodology will be similar to the micro prototyped version before, so I do not expect a huge amount of time to be spent on the remaining parts of the project.  Lastly the interface for both system administrators and customers will probably take some time to design and implement, I estimate the time needed for that to fall between the time needed for designing/implementing the database and the automated system. The developer team shall be spending a fare amount of time to implement the design of the whole system in a way that permits for future upgrades and expansions. The implementation team shall be expected to work on the three parts in parallel so that everything is finished before the deadlines specified in the schedule. The proposed solution does not require any trade-off between purchasing and developing certain aspects of the project as the project is of a moderate size which the developer team should be capable of handling. As for the foundation software we are relying on (Web server, PHP and MySQL), they are all either open source (i.e. free) software titles or already owned and licensed to our client.
The Gantt chart below describes how much time each task is expected to take and the time deadline for each activity.
7.2  System Gantt chart
| | | | | | | |
| --- | --- | --- | --- | --- | --- | --- |
| Task Detail | June 2008 | July 2008 | August 2008 | Sept 2008 | Oct 2008 | Nov 2008 |
| Requirement Analysis | | | | | | |
| Database Design and Implementation | | | | | | |
| Automated system design | | | | | | |
| Online Research | | | | | | |
| Prototyping | | | | | | |
| GUI Design | | | | | | |
| Database implementation | | | | | | |
| PHP and CSS coding and delivery | | | | | | |
| Regular Project Revision and Testing | | | | | | |
| User Manual and Delivery | | | | | | |
| Staff Training | | | | | | |
| System Operation and Maintenance | | | | | | |
7.3  Development Team
As I complete this proposal I wish to register my interest in implementing the system. In fact I have teamed up with four of my colleagues and registered a consultancy firm MegaSystems Ltd. Below is a description of the relevant skills each team member will offer to the project. .
MD Menya Otedo: programming in C/C++ and Java, good mathematical skills, language and communication skills
Androniko Otedo Menya: programming in C/C++ and Java, fair knowledge of HTML, PHP and MySQL. Very good skills in graphic and GUI design.
Jilian Onyango: programming in C/C++ and Java, knowledgeable in Database design and implementation.
Erick Ogot: programming in C/C++ and Java, fairly knowledgeable in SQL and database design, additionally, she posses very good business and communications skills.In addition to the skills above, team members will be acquiring new skills related to this project such as PHP and SQL programming, Cascading Style Sheets (CSS) coding… etc.

Activity to Staff allocation
| | | | | |
| --- | --- | --- | --- | --- |
| Task Detail | Menya Otedo | Androniko | Jilian Onyango | Eric Ogot |
| Requirement Analysis | | | | |
| Database Design and Implementation | | | | |
| Online Research | | | | |
| Prototyping | | | | |
| GUI Design | | | | |
| Database implementation | | | | |
| PHP and CSS coding and delivery | | | | |
| Automated System Design | | | | |
| Regular Project Revision and Testing | | | | |
| User Manual and Delivery | | | | |
7.5  Social Feasibility
From what I draw out after talking to the staff members of our client's organization, they all seem to be excited and welcoming the idea of the proposed system as it will improve their work conditions by helping them get over their daily routine by getting certain tasks done faster and more efficiently. Of course the answers to how well they will accept it and how much it will improve their work conditions depends on how the final product will look and work in addition to the training provided by the development team.
Once built and installed, I do not expect the new software to alter the power structure in the organization. I am expecting the system to have a positive effect on the internal relations in the organization since it will save employees the hassle of doing things manually and therefore reduce stress. As for the organization's relations with their customers, the client has expected the new system to have little positive or no effect on the existing customers, the client has mentioned that their current customers seem to like interacting with the friendly sales men, and therefore expects the majority to keep coming to store even though a small percentage might consider looking at the website to get a rough idea but then come to the store for further discussion and negotiation. On the other hand, the client expects that the new system will help them invade a new smaller market by reaching out to a new sector of users. Those who are more experienced internet surfers and like to find quotations and deals online.
When asked about the long-term effect of the new services on the website, the client was expecting the pace of increasing use of the new system by the existing customers to be slow and to take long although the client strongly believes that this migration is inevitable. I conclude that the new system will have little social effects if any, and that these effects are going to be positive and therefore feasible.
8.0 References
Ian Sommerville: Software Engineering
Bansler, J.P and Bodker, K: A reappraisal of Structured Analysis : Design in an Organizational Context
Alford, M.W. A requirements Engineering Methodology for Real Time Processing Requirements
Aron , J. D: The Program Development Process
Paul H. Zipkin: Foundations of Inventory Management
Chapin Paul G: research projects and Research Proposals