Automobile Industry – Analysis of Ford Motor Company Essay Sample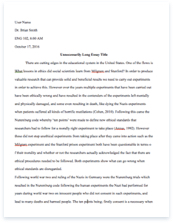 The whole doc is available only for registered users
OPEN DOC
Download Essay
A limited time offer!
Get a custom sample essay written according to your requirements urgent 3h delivery guaranteed
Order Now
Automobile Industry – Analysis of Ford Motor Company Essay Sample
1.1 EVOLUTION OF AUTOMOBILE INDUSTRY:
The evolution of the automotive industry has been influenced by various innovations in fuels, vehicle components, societal infrastructure, and manufacturing practices, as well as changes in markets, suppliers and business structures. Some historians cite examples as early as the year 1600 of sail-mounted carriages as the first vehicles to be propelled by something other than animals or humans. However, it is believed by most historians that the key starting point for the automobile was the development of the engine. The engine was developed as a result of discovering new energy carrying mediums, such as steam in the 1700s, and new fuels, such as gas and gasoline in the 1800s. Shortly after the invention of the 4-stroke internal combustion gasoline-fueled engine in 1876, the development of the first motor vehicles and establishment of first automotive firms in Europe and America occurred.
During the 1890s and early 1900s, developments of other technologies, such as the steering wheel and floor-mounted accelerator, sped up the development of the automotive industry by making vehicles easier to use. Almost simultaneously, in America, the societal infrastructure that would provide fertile ground for the proliferation of automobiles was being set. Driver's licenses were issued, service stations were opened, and car sales with time payments were instituted. Famous vehicle models such as Ford's Model T were developed during these times and, by 1906, car designs began abandoning the carriage look and taking on a more "motorage" appearance.
During the 1910s, the development of technologies and societal infrastructure continued in addition to new manufacturing practices and business strategies. Traffic lights started appearing in the U.S. and thousands of road signs were posted by B. F. Goodrich on over 100,000 miles of U.S. roads. Henry Ford's famous assembly line was launched in 1913, which allowed vehicles to be mass produced and thus achieved economies of scale. Ford also introduced the concept of using interchangeable and standard parts to further enable the mass production process. Automakers also started to merge with other companies (e.g., GM acquired Chevrolet) and to expand to
other markets (e.g., GM of Canada).
In the 1920s, the development of infrastructure, adoption of new manufacturing practices, and the merging of companies continued (e.g., Benz and Daimler, Chrysler and Dodge, Ford and Lincoln). In the U.S., the Bureau of Public Roads and the enactment of the Kahn-Wadsworth Bill helped facilitate road-building projects and develop a national road system. In manufacturing, mass production methods became better established, which led to the availability of a wide range of satisfactory cars to the public. While Ford had focused on a single model, GM adopted a new production strategy for providing greater product variety, which helped the company increase their market share by 20% and reduce Ford's by 24%.
In the 1930s, several new vehicle brands were developed (e.g., Ford Mercury, Lincoln Continental, Volkswagen) and trends in vehicle consumer preferences were established that differentiated the American and European market. In the U.S. market, consumers preferred luxurious and powerful cars, whereas in Europe consumers preferred smaller and low-priced cars. Also during this time, GM's product variety strategy continued to give them a competitive advantage over Ford, allowing GM to continue increasing their market share while Ford kept losing theirs.
In the 1940s, during World War II (WWII), automotive factories were used to make military vehicles and weapons, thus halting civilian vehicle production. After WWII, the economies of most European and some Asian-pacific countries, such as Japan, were decimated; this required the development of new production and business strategies such as those of Toyota, which began to develop what is now known as Just in Time (JIT) manufacturing. Most of the first models produced were similar to the pre-war designs since it took some time for the plants to revamp their operations to make new designs and models.
In the 1950s and 1960s, more technological innovations, such as fiberglass bodies and higher compression ratio fuels, allowed vehicle developers to appease the growing consumer interest for vehicle comfort, look, and feel. Car designs were highly influenced by emerging safety and environmental regulations. Vehicle speed limits and front seat belts became standard, in addition to other features such as heating and ventilation equipment.
The 1970s were marked by stricter environmental regulations and the oil embargo of the early 70s, which led to the development of low emission vehicle technologies, such as catalytic converters, and a 55-mph nationwide speed limit in the U.S. Foreign cars like the Japanese Honda Civic started appearing in the U.S. market. The Civic was marketed as a fuel efficient and low-emissions vehicle, which given the recent high oil prices and strict environmental regulations made it well-received. Despite the entrance of new competitors into the U.S. market, U.S. automakers underestimated the threat of foreign automakers to their market shares.
In the 1980s, the U.S. automotive industry began losing market share to the higher quality, affordable, and fuel efficient cars from Japanese automakers. In response to this market share loss, U.S. automakers began focusing on improving quality by adopting different Japanese manufacturing management philosophies, such as JIT. Although their adoption of JIT and other philosophies helped improve the quality of U.S. vehicles, it did not fully bridge the gap between the quality of U.S. and Japanese cars. This gap remained because U.S. automakers tried applying JIT techniques without a full understanding of the whole Japanese manufacturing system, while Japanese automakers had decades to develop, refine and master their JIT approach.
Another significant paradigm of the 1980s was the global nature of vehicle manufacturing. Automakers started assembling vehicles around the world. This trend was accelerated in the 1990s with the construction of overseas facilities and mergers between multinational automakers. This global expansion gave automakers a greater capacity to infiltrate new markets quickly and at lower costs. The increased product offerings in many markets led to consumers having a greater variety of vehicles from which to choose. To this new vehicle buffet was coupled the explosion of the internet, which made vehicle-related information readily accessible to consumers. Internet-informed and empowered consumers now wanted a vehicle that was "personalizable," inexpensive, reliable, and quickly obtainable. Consumers desired vehicles that were less harmful to the environment, which led to the introduction of hybrid vehicles by Japanese automakers in the late 1990s. 1.2. CURRENT TRENDS:
In the current decade, the recent trend of increasing sophistication and empowerment of the consumer has led automakers to identify new and more specialized markets within saturated markets with diverse customer bases, such as that of the U.S. Another trend is to infiltrate new emerging markets such as Southeast Asia and Latin America, which has further motivated the establishment of production facilities overseas and the establishment of global alliances and commercial strategic partnerships with foreign automakers. Of these new markets, China appears to be the most promising. 1.3. RECESSION AND EFFECTS:
A much battered automobile industry enjoyed a significant rebound from 2010 through 2012—a sharp and welcome contrast to its state during 2008 and 2009. In the U.S. and around the world, the recession that started near the end of 2007 had a profound impact on the automobile industry.
America's car and light truck market dropped dramatically in 2008, to approximately 13.2 million units sold for the year, down by about 2.9 million from the number of units sold in 2007. In 2009, the market was much worse, with sales for the year totaling 10.4 million units. This was easily the worst year in decades for the car business, with two giant manufacturers filing for bankruptcy, GM and Chrysler, while a large number of dealerships, suppliers, parts manufacturers and other auto-related businesses also failed. By 2011, Chrysler was largely owned by Italian car maker Fiat, thanks to agreements and financing that had enabled Chrysler to exit bankruptcy. GM was largely owned by the U.S. federal government.
The biggest upward trend in auto sales has been in China. While estimates of its annual unit sales vary widely, China has clearly become the world's largest car market, and it appeared to be on track to sell 20 million units in 2012. The China Association of Automobile Manufacturers states that its members manufactured 18 million units during 2010, some of which were for export. Meanwhile, China's government has a great deal of control over the market, as it may increase sales by encouraging new auto loans, or decrease sales by adding new registration fees or restricting traffic in major cities in order to reduce congestion and pollution.
One of the biggest winners by far in today's highly competitive automobile market has been Korea, where Hyundai, along with its brand Kia, have enjoyed soaring global sales. Consumers are attracted to their reasonable prices, excellent warranties and world class manufacturing quality. Korean car makers are competing aggressively against the world's largest firms. Hyundai's sales soared to 6.60 million units worldwide during 2011, up from 5.74 million units in 2010. This puts it above auto giants such as Ford and Honda. 2. AUTOMOBILE INDUSTRY IN INDIA
India is multi billion-dollar market for automobiles, accessories and components. Apart from being the world's largest manufacturer of two wheelers and fifth largest manufacturer of commercial vehicles, India is the fourth largest passenger car market in Asia. In recent years there has been a marked rise in the number of international industrial concerns setting up a base in India. The automotive industry is well represented among them. In 2008 three million vehicles were manufactured in India. In this sector, the subcontinent is one of the biggest growth markets in the Asian region, despite the late international opening in 1992. Sales of private vehicles rose in 2007 by 15 percent to 1.5 million units. Continuing strong growth is also being experienced in exports.
Exports of private cars and commercial vehicles rose by 14 percent for the period April 2007 to March 2008. Currently the level of car ownership in India is moderate, but with the expansion of the middle classes, this is expected to increase considerably. The industry is one of the key drivers of economic growth of the nation. Since the delicensing of the sector in 1991 and the subsequent opening up of 100 percent FDI through automatic route, Indian automobile sector has come a long way. Today, almost every global auto major has set up facilities in the country. The world standings for the Indian automobile sector, as per the Confederation of Indian Industry, are as follows: Largest three-wheeler market
Second largest two-wheeler market
Tenth largest passenger car market
Fourth largest tractor market
Fifth largest commercial vehicle market
Fifth largest bus and truck segment
The auto sector reported a robust growth rate of 26 percent in the last two years (2010-2012). The BSE AUTO Index outperformed the benchmark Nifty by 79%, 12% and 19% in FY10, FY11 and FY12, respectively.
However, the sector has shown a sluggish growth of 12 percent in 2012. The trend is likely to stay with a 10 percent growth outlined for 2013 citing high ownership costs (fuel costs, cost of registration, excise duty, road tax) and slow rural income growth. Solid but cautious growth is expected over the next few years. However, from a long-term perspective, rising incomes, improved affordability and untapped markets present promising opportunities for automobile manufactures in India. According to Macquaire equities research, sale of passenger vehicles is expected to double in the next four years and growth anticipated is higher than the 16 percent achieved in the past 10 years. Two-wheeler vehicle segment is expected to show slow growth of 10 percent CAGR over the period of 2012-2016, suggests the report.
The Government recognizes the impact of the sector on the nation's economy, and consequently, the Automotive Mission Plan 2016 launched by it seeks to grow the industry to a size of US $145bn by 2016 and make it contribute 10 percent to the nation's GDP. 2.1. FACTORS THAT WILL DRIVE GROWTH IN THE SECTOR
Rising incomes among Indian population will lead to increased affordability, increasing domestic demand for vehicles, especially in the small car segment. Fuel economy and demand for greater fuel efficiency is a major factor that affects consumer purchase decision that will bring leading companies across two-wheeler and four-wheeler segment to focus on delivering performance-oriented products. Product innovation and market segmentation will channelize growth. Vehicles based on alternative fuels will be an area of interest for both consumers and auto makers. Focus on establishing India as auto-manufacturing hub is reigning in policy support in form of Government's technology modernisation fund. Industry will seek to augment sales by tapping into rural markets, youth, women and luxury segments. 2.2. UPCOMING TRENDS:
India is emerging as a strong automotive R&D hub with foreign players like Hyundai, Suzuki, General Motors setting up base in India. This move is further enhanced by Government's support towards setting up centres for development and innovation. Tata Nano's successful entry in the Indian market has steamed up the opportunities of growth available in alternative segments like electric cars, vehicles run on natural gas, etc. 3. INTRODUCTION TO FORD INDIA PRIVATE LIMITED
3.1. ABOUT THE COMPANY:
Wholly owned subsidiary of the Ford Motor Company in India Joginder Singh – President and Managing Director, Ford India Head quartered at Chengalpattu, Chennai, Tamil Nadu
Sixth largest car maker after Maruti Suzuki, Hyundai, Tata, Mahindra and Chevrolet Current models in India: Fiesta, Classic, Figo, Endeavour
3.2. MANAGEMENT TEAM STRUCTURE:
4. MISSION STATEMENT
4.1. FORD INDIA MISSION STATEMENT:
i. We are a global family with a proud heritage passionately committed to providing personal mobility for people around the world ii. We anticipate consumer need and deliver outstanding products and services that improve people's lives 4.2. REDEFINED MISSION STATEMENT:
i. We are a global family with a proud heritage passionately committed to providing personal mobility for people around the world ii. We anticipate consumer need and deliver outstanding products and services with high technology that improve people's lives and bring long term profitability iii. We motivate our employees providing opportunities for personal growth and fairly compensating them for their successes and achievements 5. VISION STATEMENT
5.1. FORD INDIA VISION STATEMENT:
To become the world's leading Consumer Company for automotive products and services 5.2. REDEFINED VISION STATEMENT:
To become the most successful and respected car company in each market around the world by offering customers the best purchasing and ownership experience 6. OBJECTIVES AND BUSINESS STRATEGY
6.1. OBJECTIVE:
To sell vehicles and make a profit for the stockholders, thus providing jobs for thousands of workers 6.2. BUSINESS STRATEGY:
Ford's business strategy is embodied in ONE FORD PLAN. ONE FORD expands on company's four-point business plan for achieving success globally. The four points are briefed as follows, Aggressively restructure to operate profitably at current demand and changing model mix Accelerate development of new products our customers want and value Finance our plan and improve our balance sheet.
Work together effectively as one team
7. BCG MATRIX
7.1. INTRODUCTION:
In early 1970's Boston Consultancy Group developed a model for managing a portfolio of different business units The BCG matrix displays various business units of a graph of market growth rate vs. market share relative to competitors 7.2. PASSENGER VEHICLE MARKET SHARE:
The pie-chart was drafted based on the data available in BRIC report under the tab of automobile industry till the year 2012. According to the report, Maruti Suzuki leads the market with a major market share of 45% in India followed by Hyundai Motors India Limited with 14%. Ford India Private
Limited manages to sneak a market share of only 4%. 7.3. MARKET GROWTH:
The expected market growth of automobile industry in the year 2013 looks good with Passenger Vehicle's market growth in India being only the second best with 9.70% growth after Multi-Utility Vehicle.
7.4. BCG MATRIX – FORD INDIA:
7.5. INTERPRETATION:
1. SUVS:
Ford SUVs fall under the Question Mark quadrant in BCG matrix They have low Market Share and high Market Growth in India
The final inference is, the company doesn't have any idea of what to do with opportunities and they have to decide whether to increase the investment or not Ford India SUVs have a big threat from the likes of SUVs in Mahindra and Toyota 2. CARS:
Ford Figo has secured Car of the Year award in 2011 which obviously categorizes it as Star in the BCG matrix It has thus occupied high Market Share and high Market Growth which indicates that it's doing well with great opportunities ahead Other car models like Classic and Fiesta fall under the Cash Cows quadrant It has occupied high Market Share and low Market Growth which indicates that the above mentioned models are doing well in no growth market with limited opportunities 8. SPACE MATRIX
8.1. INTRODUCTION:
SPACE matrix indicates the strategy (Aggressive, Conservative, Competitive, Defensive) most suitable for business It considers 4 parameters for plotting the graph:
Financial Strength
Competitive Advantage
Industry Strength and
Environment Stability
8.2. INTERNAL STRATEGIC POSITION:
Competitive Score (-6 à worst; -1 à best)
Market Share: -2
Customer Service: -2
Product Quality: -1
Customer Loyalty: -1
Manufacturing Expense: -3
Brand & Image: -1
Product Life Cycle: -4
Average: -2
Financial Score (+6 à worst; +1 à best)
Earnings Per Share: +5
Liquidity: +1
Revenue Increase: +5
Return on Equity: +3
Efficiency Ratio: +2
Cash Flows: +2
Average: +3
8.3. EXTERNAL STRATEGIC POSITION:
Industry Score (+1 à worst; +6 à best)
Barrier to Entry: +6
Growth Potential: +5
Profits: +5
Access to Financing: +6
Consolidation: +4
Resource Utilization: +3
Tech: +5
Average: +4.857
Environmental Score (-6 à worst; -1 à best)
Price of Competing Products: -1
Inflation Rates: -4
Technology Changes: -2
Competitive Pressure: -1
Demand Variability: -2
Average: -2
8.4. SPACE MATRIX CALCULATIONS:
X Axis Plot:
Competitive: -2
Industry: +4.857
Total X-Axis Score: +2.857
Y Axis Plot:
Financial: +3
Environmental: -2
Total Y-Axis Score: +1
8.5. SPACE MATRIX – FORD INDIA:
8.6. INTERPRETATION:
Ford India has a strong competitive position in the market with rapid growth Indicates Ford India should adopt aggressive strategy
It needs to use internal strengths to develop market penetration and market development strategy Other possible strategies: product development, integration and diversification 9. GRAND STRATEGY MATRIX
9.1. INTRODUCTION:
Useful instrument for creating different and alternative strategies for the organization Matrix has two dimensions:
i. Competitive Position
ii. Market Growth
9.2. GRAND STRATEGY MATRIX – FORD INDIA
9.3. INTERPRETATION:
Ford India can be mapped under the Quadrant III and IV.
Since Ford India falls under Quadrant III, the strategies to be followed are, Retrenchment
Related/Unrelated Diversification
Conglomerate Diversification
Liquidation/Divestiture
Since Ford India falls under Quadrant IV, the strategies to be followed are, Related/Unrelated Diversification
Horizontal/Vertical Diversification
Conglomerate Diversification
Joint Ventures
10. CPM MATRIX
10.1. INTRODUCTION:
Competitive Profile Matrix categorizes the firm main rivals and its particular strengths and weaknesses in relation to design firm's strategic position Assess itself and rivals by giving rating and weights to critical/key success factors It recognizes its strategic competitive place with major rivals
10.2. CPM MATRIX – FORD INDIA:
HYUNDAI
FORD
CRITICAL SUCCESS FACTORS
WGT
RATING
SCORE
RATING
SCORE
1. Brand Image
0.07
3
0.21
4
0.28
2. Advertising
0.15
4
0.6
3
0.45
3. Global Presence
0.15
2
0.3
4
0.6
4. Product Depth
0.10
3
0.3
4
0.4
5. Production Capacity
0.15
4
0.6
4
0.6
6. Service Complaints
0.08
2
0.16
3
0.24
7. Financial Position
0.08
3
0.24
3
0.24
8. Market Share
0.15
3
0.45
2
0.6
9. Sustainability
0.07
3
0.21
3
0.21
TOTAL
1
3.07
3.62
10.3. INTERPRETATION:
Ford India has better overall ratings when compared to Hyundai India But among the major factors Ford managed to take lead in only with higher Global Presence ratings Advertising in India is much lesser when compared to other passenger vehicles Market Share again is very less when compared to the leaders – Maruti Suzuki and Hyundai 11. SWOT MATRIX
11.1. INTRODUCTION:
SWOT matrix is the analysis of:
Internal Capacity of a company and
External Environment of the Industry
Matching tool for constructing SO, WO, ST and WT
There is no best set of matching external and internal factors 11.2. SWOT MATRIX – FORD INDIA
12. IFE MATRIX
IFE MATRIX INTERPRETATION:
The total weighted score is 2.53
It is showing a strong internal position, although it is only slightly above the industry average 13. EFE MATRIX
EFE MATRIX INTERPRETATION:
The total weighted score is 2.41
This shows that the external environment is not very favorable, still as it is only slightly less than the industry average, there is scope for improvement 14. IE MATRIX
IE MATRIX INTERPRETATION:
Hold and Maintain Strategy
Interpretation:
Focus on Market Penetration and
Product Development
15. MATRIX EVALUATION
16. QSPM
QSPM INTERPRETATION:
Attractiveness score for introduction of new product offerings is HIGER than improving market penetration So the best alternative for FORD is to focus on introducing new product offerings 17. PORTER'S FIVE FORCE MODEL
Michael Porter identified five forces that influence an industry. These forces are:
(1) degree of rivalry;
(2) threat of substitutes;
(3) barriers to entry;
(4) buyer power; and
(5) supplier power
Like other industries operating under free market, capitalistic systems, viewing the automotive industry through the lens of Porter's Five Forces can be helpful in understanding the forces at play.
18. CONCLUSION
18.1. LONG-TERM OBJECTIVES & RECOMMEDATIONS:
Producing vehicles with best in class quality, fuel efficiency, safety, smart design and value add Automotive leader in wireless communication technology to improve safety and reduce traffic congestion Aggressively restructure to operate profitably at the current demand and changing model mix Accelerate development of new products
18.2. IMPLEMENTATION OF STRATEGIES:
1. To produce vehicles with best in class quality fuel efficiency, safety, smart design and value add Eco Boost engine technology
Six-speed Power Shift automatic transmission
Unprecedented investment in new engine, transmission and driveline components 2. To develop vehicles using wireless communication technology Technologies such as wireless communications and GPS
SYNC with existing mobile devices
3. To operate profitably at the current demand and changing model mix Has to explore strategic options for Volvo Car Corporation
Calls for an investment on advanced technologies and products 4. To accelerate development of new products
Expansion in the growing European SUV segment
Complete redesign and expansion of commercial vehicle
REFERENCES
Ford India Private Limited Annual Report 2012
www.india.ford.com/
http://www.forbes.com
http://mba-lectures.com/management/strategic-management
Recent news about Ford India in Economic Times