Aviation Competition: International Aviation Alliances and the Influence of Airline Marketing Practices Essay Sample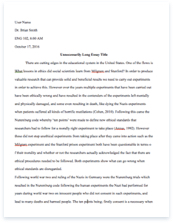 The whole doc is available only for registered users
OPEN DOC
Download Essay
A limited time offer!
Get a custom sample essay written according to your requirements urgent 3h delivery guaranteed
Order Now
Aviation Competition: International Aviation Alliances and the Influence of Airline Marketing Practices Essay Sample
American Airline is among the world largest airline as regards passenger fleet size, miles transported and operating revenue. It is a subsidiary firm of the AMR Corporation. It operations are quite extensive with a domestic network of scheduled flights through Latin and South America, Europe and the Caribbean. The first American Airline plane to fly was launched on 25th June 1936. American Airline Company uses its competitive advantage to influence rival airlines, communities and other companies. It looks towards its potential clients and aims at maximizing their satisfactions (Pawlowski, 2012). The total workforce of American Airlines is 87,897 located in Europe, the United States of America, Asia Pacific, Canada, the Caribbean, Mexico, South and Central America. American Airline aircrafts are fuel-efficient and environment friendly, which gives them a fair edge against their competitors like United Airline.
The company has been successful in its innovations evidenced by their breakthrough technologies. One of the ways that American Airline maintains competitive advantage is by protecting their innovations by obtaining patents. The nature of their aircrafts is highly complex and advanced and this is what necessitates the need for the company to safeguard their technology and innovation so as to leverage and maximize its potential. This great emphasis on technological innovations in the management and development of their production has changed the rules of the game especially the rivaling United Airline. Their use of technology in production has enabled American Airline to bypass a traditionally important stage in their distribution channels. The production and operations management of American Airline is strategic as the company remains efficient in setting goals within its engineering, mechanical, product testing and sales department (Pawlowski, 2012). The ultimate goal of production is to ensure that the company maintains high efficiency levels and customer satisfaction. American Airline develops its operations strategy and techniques by incorporating their strategy design into their management of networks of productive operations that generate both physical products and services.
With this highly dynamic environment in which the economy operates, American Airline has chosen to include its competitors in coalitions so as to seize temporary opportunities. This is a tactical process that quickly opens windows of opportunities and buffers the agility of the company. American Airline's supply chain management matches demand and supply in the most effective way. The company has devoted a lot of its resources to effectively manage its supply chain. Its goal of American Airline's supply chain management team is to provide industry leading sustainment solutions which deliver positive results that predict the schedule, cost and performance (Fleming, 2010). The company has a skilled and knowledgeable team that has years of experience. American Airline's also has the best industry practices and advanced technology that aims at providing their customers with complete solutions.
American Airlines employs the appropriate revenue cycle, expenditure cycle and conversion in accordance with accounting principles. Their cycle begins with the relevant business event. The company has book keepers whose task is conduct an analysis of all the company transactions and record them in the general journals. Each of the records is accompanied with a journal entry. The bookkeepers then post the credits and debits from the general journals to their general ledgers where they prepare an unadjusted trial balance. The balances on the unadjusted trial balance are analyzed by the management and accountants at American Airlines. This is followed by periodic adjustments regarding the end of that period such as expense accruals and depreciation expenses.   American Airline's inventories have made it possible for the company to operate its accounting cycle efficiently. For this reason, the company's inventory management has been at the center of its major operations activities.
American Airline meets all the requirements for efficient inventory management and that has enabled its supply chains to run efficiently and effectively.  Once the journal entries have been adjusted, they are posted into the trial balance which converts it to an adjusted trial balance. These adjustments match the adjusted trial balance to American Airline's subsidiary accounts. The accountants then prepare the financial statements, publish them and then release them to the public. American Airlines then closes its books for that specific period by making closing entries and posting them to their post-closing trial balance. The next accounting period at American Airline usually starts with the accountants reversing the previous journal entries in order to cancel out the entries on accrual. Once the management posts the reversing entries the company starts the processes all over again when a new business transaction occurs.American Airline has several controls and faces a number of potential risks. Through its controls, the company has proven and developed several key competencies. From the initial start American Airline had the goal to surpass customer expectations.
American Airline occasionally reviewed and innovated their policies and products to feature new products that they believed customers craved for." The company philosophy believed that their product innovation is amongst the reason the value scores with customers remaining loyal. Management of the franchise and corporate growth, in addition to the deep sense of community involvement and the desire to give back to community solidified American Airline's placement as something unique in the market place. This can in the deep sense of community can be seen as American Airline participation in corporate social responsibility projects in addition to contributing money for other charitable causes. The key success factors in the airline industry were mostly driven by what consumers saw as the necessary attributes to allow a business make profits. This therefore are some of the key competencies that American Airlines demonstrated through the years of its existence.
The business model of the company meant that customer is king.  Customer satisfaction was key in ensuring that quality of service was maintained. The profits accrued the years was sufficiently used for this very purpose of ensuring customer satisfaction was guaranteed (Fleming, 2010). Another key control of the company was its marketing plan which was in sync with the prevailing market conditions. They ensured they build a loyal customer base that kept coming for more services each passing day. This was quite an advantageous point among its rivals such that created predictive and dynamic strategies that fit to the reactive strategies. The company has also ensured they had a strong financial position. This enabled them to cut for themself a niche in the airline industry. This ensured the steady growth of the enterprise to unscaled heights. In comparison to its competitors such as Boeing who had poor financial position hence lack of loyalty amongst customers (Pawlowski, 2012).
American Airline proves to be a rather innovative company. By introducing the pre-paid cards and automatic computerized online ticketing, it realizes that shorter transaction times results in greater convenience for customers and higher revenues. This shows American Airline's ambition to offer innovative services and products to its customers (Gangar, 2013). The presence of a strong hub in Dallas is also one of the company's strengths regarding the management of the fleet of planes owned by the company. In matters customers' loyalty, the company has received several recognitions and awards as the best company with customer loyalty program. It strong brand image is also a contributory factor for its control. The huge fleet size of six hundred carriers and more than 200 destinations is also company strength on its own (Weiss, 2008). The strong market share curved through its several years in the business gives it an edge over its competitors.
American Airline provides exquisite customer service, premium at cheap prices resulting in customer satisfaction and loyalty. American Airline's quality service is the most preferred option by travellers. American Airline's "value-oriented philosophy is designed to offer customers with not so pricey products built on the airline strength through expertise". Being a leader in the sector, gives them financial strength to meet their obligations, and to pursue expansion plans.
The company's competitive potential includes more than just great service delivery at the appropriate pricing. Their commitment to creation of an ambiance and culture in their flights has created corporate goodwill, and has led to an increase in the value of their brand. Since American Airline's international presence is relatively limited to its home market in the US its potential to grow lies in emerging and new markets. Opening new branches worldwide has been a great potential for American Airlines since it has increased its international presence overseas. As an already established company, it should be easier for American Airline than for smaller rivaling companies and new market entrants (Gangar, 2013).
The American Airline Quality Management System is inextricably linked to the manufacturing organizations so as to achieve total customer satisfaction. American Airline's quality assurance ensures that the appropriate affiliate-specific and global quality documents of the company are developed and implemented. Through quality assurance, American Airline's personnel are well trained and qualified for their job roles for which they are made responsible. This training includes ongoing quality awareness training and induction of new staff. One of American Airline's techniques for quality control is the built in quality of its aircraft. This is an efficient and lean operation is the heart of the American Airline Production System that is essential for the success of commercial aircraft in the global market place CITATION And00 l 1033 (Anderson, 2000). The operation comprises of several elements that work together to produce cost effective products of the highest-quality in the least amount of time. The American Airline Production System has various principles. These include the Six Sigma, Lean manufacturing, global manufacturing, and managing supplier relationships and value streams that are vital for the competitiveness of American Airline. American Airline participates in several pilot projects using Six Sigma principles.
However, American Airlines faces quite a number of potential risks. The company's exceptional employee treatment which includes benefits like stock options and health insurance has been among the key reasons behind the incredible market penetration of American Airline. However, the rapid growth of American Airline has made the employees feel increasingly unappreciated and dissatisfied. This poses the danger of rates since American Airline still relies heavily on its home market in the United States.   The company has not yet been able to transform into a true global organization standards required to meet its ambitious growth targets. More so, American Airline depends on a narrow product mix as more than 75% of its retail sales are from air tickets.  In spite of the company's creativity regarding beverage innovation its dependence on a single product group makes American Airline highly susceptible to consumer preference changes. This is not suitable for international market needs (Maxon, 2013). The leasing of real estate is a weakness of American Airline's as real estate prices rise.
American Airline's low marketing cost can be viewed as a weakness when the market matures and competition increases. An interesting observation that may indicate an underlying weakness is that franchisee sales are higher than corporate sales. Although American Airline now operates in over 200 destinations it still faces a more saturated home market. American Airline has a strategy of opening its branches in every tourist's areas but still needs to open up more outlets in large numbers due to the rapid growth of tourism in the world.  The company's dependence on overseas growth has prompted it to become increasingly focused on its overseas business. Thus, American Airline earning potential is limited by global expansion. American Airline' operations with local partners in overseas markets instead of opening its own branch franchise makes it easier for the company to establish its business in the market.
On the other hand, it substantially reduces its share of profits. This causes lower margins and as a result increases the risk. Despite American Airline successful operations in foreign markets, American Airline also faces increasing competition overseas (Weiss, 2008).  Meanwhile the economy getting better makes it able for the company to mark up ticket prices. American Airline has to expand its international business so as to maintain its growth targets since the US market has become more saturated and foreign markets face more risk exposures.
Initially, American Airline did not face any nation-wide competition in the US and could easily fight its competitors owing to its financial strength. However, the business model of American Airline has not proved to be safe from competition. Those companies that never posed as threats a few years back are increasingly interested in the attractive exclusive airline market (Fleming, 2010).  Despite the fact that American Airline intends to appear as a considerate company with an environmental conscience, if it continues to receive negative publicity, public opinion could change towards a different direction and this will most likely change the consumption willingness of consumers. Most importantly, younger customers especially in the United States may easily turn away from American Airline since its overall appearance may not match the general attitudes of their customers. The success of high-end products such as American Airline has a closely correlation to the general economic development that has been fairly positive over the past few years.
Other risks facing American Airline Company include an increase in operating costs of the airlines hence deterring people from frequenting company. Disruptions or supply issues in dough is quite a concern. Recession and global inflation rates could decrease discretionary spending.
Market saturation and national competition from similar concept airlines like Boeing could detrimentally affect business. Loss of employees could affect operations. Laws and regulations could be altered affecting its operations. There are various ways that American Airline can mitigate these risks. They can have assets that are specified, designed and purchased based on life-cycle cost. Therefore, decisions on what to buy based on costs to buy and own an asset over its economic life. American Airline has maintenance professionals involved very early in every project and they know how to perform maintainability and reliability evaluations of components and systems. The level of planning and scheduling of American Airline is high. The company's scheduling and planning are at the hub of cost-effective maintenance practices. These practices include the safety requirements, final scope of work and important clearances.
American Airline has developed a maintenance and reliability policy that includes a 3 to 5 year improvement plan. The policy was communicated to the company's employees (Anderson, 2000). Consequently, American Airline's employees are motivated and well informed to do their part to continuously improve toward the same goals. American Airline knows which product line to prioritize since they are aware of the market demands. American Airline's management team focuses on the same results. All the company's maintenance, engineering, operations and stores work towards achieving the same goal. American Airline jointly focuses on reliability performance and its most fundamental goal is competitiveness through manufacturing reliability and cost. This results in consistent increase production efficiency consequently, total manufacturing costs decrease as compared to that of United Airline.
The overall success of any company lies within its strategic plan, operation areas, productions areas and its competitive advantage CITATION Wei08 l 1033 (Weiss, 2008). This entails the creation and maintenance of an interface between the resources, objectives and goals of the company. These goals can only be attained by having a strategic competitive plan against other rival companies through the establishment of SWOT analysis. This enables the company to address its areas of improvement and make them better. From the video on American Airline by CBN, this is an in-depth and wide analysis of American Airline's operation and production areas and how the issues are being handled by AA in addition to its competitive advantage along with its various success strategies.
Evaluation of the efficiency of these strategies within the departments of the company and issues like management and inventory among others are addressed herein. American Airline's product strategy works across the company to acquire intellectual property rights around the critical technologies that enable the company to retain freedom to develop and support its products and give it the greatest competitive advantage. In recent years, American Airline crafted product strategy for handling composite materials technology that addresses program needs. In this regard American Airline's strategy includes selecting the facility location where possible markets will be served. The facility location of American Airline's service operation helps determine their customers' convenience to the company
References
Anderson, J. H. (2000). Aviation Competition: International Aviation Alliances and the Influence of Airline Marketing Practices . Washington DC: United States General Accounting Office.
Fleming, S. (2010). Airline Mergers: Issues Raised by the Proposed Merger of United and Continental Airlines: Congressional Testimony. Atlanta: DIANE Publishing.
Gangar, S. (2013, November 22). American Airline Issues 512 million dollars of Debt backed by Planes. Retrieved December 1, 2013, from Bloomberg: http://www.bloomberg.com/news/2013-11-21/american-airlines-issues-512-million-of-debt-backed-by-planes.html
Maxon, T. (2013, April 17). Update: American Airlines restores computer systems, but expects delays and cancellations for the rest of Tuesday. Retrieved December 1, 2013, from Dallas News: http://aviationblog.dallasnews.com/2013/04/american-airlines-is-having-computer-problems-today.html/
Pawlowski, A. (2012, October 2). Safety concerns, labor issues, bankruptcy take toll on American Airlines. Retrieved December 1, 2013, from NBC News Travel: http://www.nbcnews.com/travel/safety-concerns-labor-issues-bankruptcy-take-toll-american-airlines-6235203
Weiss, J. W. (2008). Business Ethics: A Stakeholder and Issues Management Approach: A Stakeholders and Issues Management Approach with Cases. New York: Cengage Learning.