B2C and B2B Supply Chains Essay Sample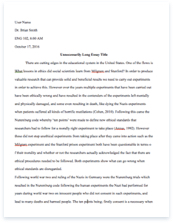 The whole doc is available only for registered users
OPEN DOC
Pages:
Word count: 904
Category: customer
Download Essay
A limited time offer!
Get a custom sample essay written according to your requirements urgent 3h delivery guaranteed
Order Now
B2C and B2B Supply Chains Essay Sample
            Developing supply chains that meets customer demand is in every business' long term plans. This an easy task for businesses that deal with only one cluster of customers. However, enterprises that engage in both B2B and B2C operations face upheaval tasks of developing systems that meet the various needs of mixed customer base. This essay shall illustrate differences in B2B and B2C site supply chains, all of which enterprises serving the two groups of customers must consider.
            The most visible difference between the two supply chain sites is the integration of respective operational systems. B2B supply chain site integrate consumer and supplier networks on respective sites. This enables the supplier to immediately understand what the consumer business could be running out of stock and consequently embark on arranging for shipment. This integration thus smoothen the two businesses ordering and supplying processes. On the other hand, the B2C supply chain is a single system that is usually owned by the supplying businesses. Consumers have to just visit the sites and order their suppliers. The single system helps businesses lower operational cost by maintaining one system for respective consumer base.
            The B2C supply chain site is therefore a one way system with supplies getting shipped to consumers and money coming into the supplying business. On the other hand, B2B supply chain site has more items, other than money, coming into the supplying business. The bid-sized orders call for more information to be shared between the partnering business (McCormack Johnson & Walker, 2002, p. 64). Such information include feedback, aspects of additional services, and data among others. On receiving this extra information, the supplying business responds to queries promptly, obviously through the site. In this regard, the B2B  site becomes more than a selling portal that is main characteristic of the one used in B2C operations.
            The B2C supply chain site is usually a homogeneous system catering for the needs many customers. On the other hand, B2B supply chain site has additional systems that cater for special needs of client businesses. This is meant to provide clients with much friendly systems that match with their needs. In additional, the sites are tweaked so they could easily integrate with client businesses' system. All these are attempts to retain customers, because of their big orders. Any failure to make such integration and specialized services could lead to loosing the sizable potion of revenue sources.
            Product marketing is heavily incorporated in B2C supply chain sites (Lysons & Farrington, 2005, p. 114). Indeed, B2C sites are increasingly becoming primary routes of gaining new customers. The sites are designed to incorporate product branding so they could attract new customers as well as remind current ones on the existence of respective businesses products in the market. B2B supply chain sites have close to none marketing and branding. This arises from fact that client businesses' contracts can hardly be achieved through sites. Instead, supplier company embarks on visiting client businesses to present their products. This is followed by signings supply contracts if client businesses are pleased with respective products. The B2B sites are consequently used to provide support to clients, as well as portals of communication and transfer of important data. The sites also have greater interconnection of either sides systems for easier communication.
            Considering the few channels that B2B products have to pass before reaching the intended client businesses, respective sites only provide data specific the customers. On the other hand, the diversity of channels that B2C products have to pass before reaching customers result to sites being interconnected to the other stakeholders. This is especially the case when companies are dealing with fast moving consumer goods. Here, the supplier company has to embark on developing ways and means of incorporating middlemen systems on respective supply chain, failure of which could lead to drastic reduction in goods sold and therefore revenue.
            Understanding the above listed differences in B2B and B2C supply chain sites help businesses to design systems that best meets client needs. As illustrated, the B2B sites are more than selling points. In fact, the sites primary role is transfer of information between the firms. One hand has client businesses communicating feedback on goods or services provided and any desired changes. On the other hand, the supplier company uses the sites to cater for client business needs. The B2C sites are further custom designed to meet individuals client company needs. The B2C supply chain sites are homogeneous to all customers. Here, all the customers are served by one system. B2C sites are laden with marketing tools that enable companies to garner new customers and reminding existing ones of the goods available on the market place. On contrary, the B2B supply chain sites do not have any marketing messages on them, reason being that client businesses are gained through personal presentations. Understanding all these differences forms strong foundations for developing systems that aid in smoothening of ordering and supply processes, both of which are important in maintaining mutually beneficial business relationship (Handfield & Nichols, 2002, p. 125).
References
Lysons K., & Farrington B., (2005). Supply Chain Management. Upper Saddle River: Prentice Hall.
Handfield R., & Nichols E., (2002). Supply Chain Redesign. NY: FT Press.
McCormack K., Johnson W., & Walker  W., (2002). Supply Chain Networks. London: CRC      Press.