Background Regarding The General Price Of Goods Sold In The London Area Essay Sample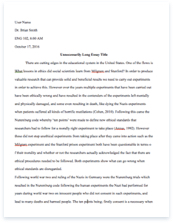 The whole doc is available only for registered users
OPEN DOC
Pages:
Word count: 530
Category: company
Download Essay
Get Full Essay
Get access to this section to get all the help you need with your essay and educational goals.
Get Access
Background Regarding The General Price Of Goods Sold In The London Area Essay Sample
In 2012 we started up a sports retail company that was originally founded with the aim of targeting the huge number of athletes, sports fans and tourists that were expected during the course of the 2012 Olympic Games in London. We expected to make large sums of profits in 2012 during our first year of sales. In fact we were bitterly disappointed with the way business went compared to the high expectations that we had for the first year. The even bigger surprise was the rate at which the business grew over the next few years as a result of the exposure from the 2012 Olympic Games.
We sold three sports items, Trainers, sports jerseys and T-shirts. In order for us to be competitive we had to study and research on a number of our competitors. Generally trainers were sold at about 50, sport jerseys 45 and T-shirts at about 30. We quickly realised that as we were not a known brand we would have to cut our profits short and undercut our competitors as to attract and tap into their customer base.
Depending on the cost of items, performance on previous sales and of course the selling price of our competitors had led us to the decision as to what our selling price was going to be. The average price of our trainers was 40, sports jerseys 30 and 20.
With a discount rate of 10% and a span of 7 years, the projected cash flows are worth 2,649,758 today which is greater than the initial 500,000 paid. The resulting NPV of the project is 2,149,758, which indicates that pursuing the project may be and optimal decition.
RECOMMENDATIONS AND CONCLUSION
As was mentioned in the general background, are company targeted sports fans and tourists that were expected during the course of the 2012 Olympic Games in London. Sales expectations were not met in the first couple of years especially in year 1. Year 3 was when sales really started to pick up, We hired a third employee to help push sales further. Our customer base grew very quickly and we had to consider keeping a larger stock as the demand for our goods was very high. We took a gamble and decided to move to a more expensive but, bigger and better located shop space. The gamble played off and sales profits were enormous, significantly more than previous years. Profits in the last year 2018 were even greater than 2017 with total sales of 4.6 million.
The rate at which the business is growing is very fast and steady, and at this rate Olympic sports Asseccories Ltd will be one of the most successful and recognised sports Retail Company in the London area. They are already so successful, but for even greater success and profits I would recommend that the shop being in such a busy location should be opened for longer hours and also for at least 6 hours on a Sunday. I would also suggest that 2 or 3 more sports items should be introduced to the sales line for 2019 and the company will surely make bigger profits.