Baidu Search Engine Consumer Behaviour Essay Sample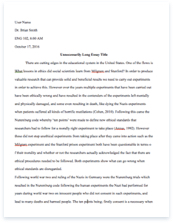 The whole doc is available only for registered users
OPEN DOC
Get Full Essay
Get access to this section to get all help you need with your essay and educational issues.
Get Access
Baidu Search Engine Consumer Behaviour Essay Sample
1. Summary
The Internet is a tremendous repository of information. Numerous new hosts connect to the Internet every day, further boosting the already staggering amount of information resources uploaded to the Internet, thus enabling information on the Internet to accumulate exponentially. However, online information is scattered among countless hosts, and, with millions of websites, obtaining the information one needs is comparable to looking for a needle in a haystack. Therefore, a quick and effective search requires the assistance of an Internet search engine. A search engine offers an online search service based on a certain strategy using a specific computer program to collect information from the Internet.
Baidu is the biggest search engine in China and the second most popular search engine in the world. It was established by Robin Li and Eric Xu in Beijing in 1999. The name 'Baidu' is derived from a type of poetry dating back to the Song dynasty, symbolizing the founders' pursuit of high-quality Chinese language retrieval technology.
As the biggest Chinese language search engine, Baidu caters to over 90% of China's Internet users and manages more than 100 million searches every day (ppchero.com, August 2012). This translates to 77.6% of the market share in China's search engine market, compared with Google's 17.8% (iResearch, May 2012). The data reveal that even a technology giant like Google cannot compete with Baidu in the Chinese market. In the present paper, we examine why Chinese consumers prefer Baidu to other search engines.
2 Motivation and need
A search engine is a web-based tool that helps people acquire precise search results quickly with respect to the information they want to view or download from the Internet. People use search engines mainly for the following reasons:
* Research
* Online shopping
* Entertainment
Many people use search engines for research purposes. For example, a student doing an essay about social medium needs to collect data about the key industry players such as their corporate strategy, market share, etc.. The student only needs to type the appropriate keywords (e.g., company name, product category, location, etc.) on the search engine to retrieve the desired information quickly. As another example, a housewife who wants to learn to cook a particular dish only needs to use keywords related to that type of recipe. People looking for entertainment use search engines to access funny videos, film trailers, online games to play, and social networks
Consumer use search engine because it is the tool can help people get information or get entertainment faster and more accurate.
2.1 Reasons why people choose Baidu
2.1.1 Free of charge
Considering that the types of search engine users vary, search engines often generate income from AdWords and pay per click. The activity on the search engine determines how much the provider earns from online advertisers. Thus, search engine providers, including Baidu, do not charge usage fees to maintain high levels of activity and web traffic. Thus, given that consumers do not need to consider fees in the use of search engines, they will choose the product with the best quality, fastest speed, best access to a huge amount of information, and the most user-friendly interface in the search engine market.
2.1.2 Simple interface
Compared with most search engines, the user interface of Baidu search engine is relatively simple. The search page of Baidu only contains the company logo, one search box, and several classification catalogues. Some search engines, such as Yahoo!, have a large amount of information on their main search page, which many Internet users may find distracting or annoying. In modern society, most people are overloaded with information. A simpler search engine image leaves a deep impression on people because this evokes a perception of professionalism.
2.1.3 Better user experience
To meet the demand of Chinese consumers, Baidu developed a large range of functions, include keyword correction, page quick view, record of all websites' cached copy , to improve user experience. So far, consumers are exceedingly satisfied with these user friendly functions
2.1.4 Make the search more efficiency
The host computers are located throughout the mainland of China, so the response time of Baidu is faster than other search engine companies. There was an evaluation in eight mainstream search engine in Chinese market, and Baidu had the best performance in this report. Baidu's respond speed was only 0.01 second, 0.2 second faster than Google, 0.01 second faster than Yahoo (Tech.hexun.com, December 2008). Not only faster than other competitors, Baidu also have the most results than others.
2.1.5 Better understanding in Chinese
The head quarter of Baidu is in Zhongguancun where is Beijing's silicon valley. Almost all the main stuff are Chinese, which is different from other search engine company. Because of Chinese is their mother tongue, stuff know that the search engine optimization of Chinese is different from English. Baidu developed an advanced Chinese search engine optimization which can precisely analyse the deep meaning of Chinese words.
2.1.6 Seize the initiative
Before the establishment of Baidu, Chinese people mostly used Google and Yahoo! to search for information online. In this blue ocean, Baidu established its company at 1999 and dedicated itself to developing the Chinese Internet search experience. Google did not build its China site (Google.cn) until 2006, giving Baidu the chance to dominate the Chinese search engine market. By then, the majority of the Chinese population had been using the search engine that was tailor-made for them.
2.2 Maslow's hierarchy of needs
Besides search engine services, Baidu fulfils three of Maslow's hierarchy of needs, namely:
* Safety
* Sense of belonging
* Esteem
As the largest Chinese language search engine, Baidu offers the latest information from all over the world. The speed of information retrieval determines the competitive power of a search engine. The efficiency search engine bring to consumer, will help them to gain the competitive power in job as well, because of they do not need to worried about get fired. With easy access to high-performance search engine services, people not only feel safe on the job but also become confident because they are always on the cutting edge. Baidu has a wide range of community-related products. The majority of schools and residential communities build their BBS (Bulletin Board System) on Baidu. Indeed, Baidu has become an essential communication channel for youngsters in China.
3 Perception
3.1 Brand positioning
Figure 1: Search engine perception map
The perception map in Figure 1 illustrates the position of Baidu and Google in the Chinese market in terms of the quality of service and commercial orientation. As the world leader of the search engine market, Google's operation in China differs from the company's operations in other countries. Google's mission statement asserts, 'make money without doing evil '. Google only displays ads related to consumers' searches and has built its 'no-nonsense' image by keeping ads simple and clear. By contrast, Baidu is a highly commercial-oriented company. Baidu is still in a stage of development and needs to earn more money to expand its business. Sometimes, the search ranking of Baidu is influenced by the different rates of sponsors/advertisers.
Despite the commercial-oriented operation, Chinese people still use Baidu mainly because of its higher quality services. Furthermore, given its effective communication strategy in the Chinese market, Baidu has set itself as an expert in Chinese language and in providing a good user experience. In the case of Google, the company had not conducted a systematic study of the Chinese language and a market survey to determine the needs of Chinese Internet users before launching its Chinese web portal. Furthermore, due to some blunders, the Google website was blocked several times, adversely affecting its competitiveness. Hence, Baidu has been able to capitalize on its efficient and reliable service to become the search engine of choice in China.
3.2Advertising strategy
Baidu's advertising campaign to build its 'the largest Chinese search engine in the world' brand image has been effective. Baidu rarely runs its advertising on traditional media, but focuses on 'word-of-mouth' marketing. This marketing strategy does not require a big budget to produce a significant effect on the target audience. Baidu enables its audience to become information disseminators through their spontaneous spreading of information, which is faster and reaches a wider coverage compared with traditional media. This marketing approach has led more Chinese people to feel that they are involved in Baidu's campaign and that Baidu is a part of their daily lives. Lang Dong, Baidu's vice president for marketing, successfully held a series of marketing activities in 2005. He cooperated with Rupert Hoogewerf, a Luxembourger who graduated from Durham University, to launch the first 'wealthy people' list in China. At the same time, he mounted a campaign to select "the best news media" for that year. Through these activities, he built a good reputation for the company and 'Baidu it' has become a catch phrase among young Chinese netizens.
Dong also displayed 38 ways of saying 'I' in Chinese on the cover of Baidu's prospectus. This was the first step in the promotion of the company's core competitive advantage of 'Baidu knows Chinese better' to differentiate the Chinese search engine further from Google. In preparation for its listing on NASDAQ, Baidu launched a series of video clips to embed its image firmly in people's minds. Baidu's three key messages are as follows: * Baidu knows Chinese better: this is the main advantage that differentiates Baidu from Google, which has faced difficulties in the Chinese market.  * Baidu search is fast and accurate: this is the key element to meeting user demand and underpinning the 'Baidu it and you will know' campaign. * Baidu has the largest traffic among all Chinese language websites: this establishes Baidu's leadership as a search engine industry standard. One particular search engine-related video clip, which was launched at 2005 by a fresh director called Dong Liang, has attracted the most attention.
The scene includes a foreigner (representing Google) standing in front of a bulletin board with the words 'I know' written in Chinese. Then, Tong Pak Fu, who had been a famous and talented romantic scholar in Chinese history, appears on the scene and uses three methods to segment the same sentence on the bulletin board, but all these three results deliver the same message 'I know, and you do not know'. This video has demonstrated that Baidu has a deeper understanding of the Chinese language, having developed the original Chinese word segmentation technology. While highly entertaining, the film reflects the market situation, especially the consumer's psyche, in China. Furthermore, Baidu has successfully instilled a sense of national pride among the Chinese people.
This endeavour has prompted Chinese netizens to share this video with their friends. In doing so, many Chinese Internet users seem convinced of the fact that 'Baidu knows Chinese better'. Baidu did not spend a penny to promote this video clip via traditional media but merely allowed its staff to email the video to their friends and to post the link to some small sites. Within one month, the click rate reached over 100,000. Purportedly, at that time, Baidu's video clip was shared on almost all the social networks, BBS, video sites, and countless personal blogs. By December 2005, the video clip had more than 20,000,000 hits (Tangshan, 2010).
3.3 Become a habit
From 2010, Google's Chinese search engine optimization became better and better, and had the tendency to catch up with and surpass Baidu. However, there is no sign of recovery that Google have any improvement in market share. There were a lot of discussions on the BBS website, while the main reason is that people used to use Baidu. The strengths of Baidu is not only know Chinese better, but also let itself become a habit of people's daily life.
When user click a link, Google will open it in the current page, but Baidu will open it on another blank page. This computer action setup conforms the Chinese consumers requirement. There were some people try to shift to Google, but finally they gave up. The main reason is when they clicking the link, the website open from the current Google page, people have to choose open in a new window by click the right mouse button which they felt quiet annoying. Most Chinese citizen has formed the habit to use Baidu for several years. Only if the search engine function of Google outdistance Baidu, Chinese consumers will abstain from Baidu.
4 Culture
4.1 Baidu knows Chinese better
Given its Chinese origins, Baidu knows how to communicate with netizens in their native language. The Chinese language system is extensive and profound, such that the same Chinese word can have very different meanings in different contexts. For Baidu to do this, the search engine needs to identify the correct meaning of the keywords during the search. Baidu understands the search habits of Chinese users and thus developed two main functions to help users achieve a better user experience when they search for information. One is a keyword automatic prompt function. When a user inputs pinyin on the search box, the Chinese keyword prompt appears. The other is an automatic error correction function. If a user types in a wrong character in the search box, Baidu automatically provides the correct keyword prompt.
Baidu also offers many other useful functions for users, including relevant search, Chinese name recognition, simplified Chinese and traditional Chinese automatic switching, web preview, etc.
Described herein is a classic example of search engine user experience in China. After typing the Chinese word for potato on Baidu's search box, not only did the word 'potato' show up, but a ,website 'tudou.com', also appeared at the top of the results list. Baidu has conducted a large amount of research on ambiguity in Chinese language; thus, it understands the Chinese users' needs. However, when people try to find the Chinese word for potato on Google, the results only show the actual potato because Google cannot differentiate the vegetable or the video website (in Chinese). User experience indicates that Baidu knows the Chinese language better.
4.2 Culture value
Piracy is widespread in China. This problem has a long history in China, from the earliest books to today's software. For the Chinese consumers, pirating music videos is acceptable, considering piracy saves them money. Thus, Baidu has found a niche in the music downloading market because of this. Baidu does not benefit directly from the music download service, but music downloads bring in heavy traffic to the Baidu website. Due to the property rights restrictions in the U.S., Google cannot obtain a share of this market.
Music companies obviously censure such music sharing sites. Leading international brands, such as EMI, Warner, and Universal have filed cases to prosecute owners of illegal music download sites, including Baidu. However, such accusations have not prevented Chinese consumers from patronizing the music sharing sites. Baidu has started to tighten access to the free music download service, but the MP3 search service still gives Baidu enormous traffic and has become one of the most important reasons Chinese people choose Baidu.
4.3Nationalism
Nationalist sentiment is also a factor that influences Chinese consumers to use Baidu.
'Everyone who works in and understands the Web in China knows how crucial this can be. Baidu played up this sentiment in its advertising and brand messaging, [telling consumers] Baidu is a Chinese company and product; Google is everything but Chinese', said Adam Schokora, a digital strategist at Edelman in Shanghai (businessinsider.com, January 2010).
The start-up capital of Baidu was funded by an American venture capitalist, who owns more than 51% of Baidu shareholdings. Thus, in a sense, Baidu is a U.S. company. However, Baidu has successfully built its image as 'the largest Chinese search engine in the world' through its branding campaign. Furthermore, Baidu adopted the concept of 'Chinese Google' to become listed with NASDAQ. All the information claims that Baidu is a Chinese brand. This information has been etched into consumers' minds. Consumers who are imbued with feelings of patriotism will undoubtedly choose the homebred search engine. The Chinese people have a strong sense of nationalism because of their glorious history. Furthermore, in support of the country's modernization efforts, the Chinese people patronize domestic brands like Baidu.
5 Conclusion
Baidu achieving a great successful in China has many reasons. Baidu positioning itself as a Chinese language expert to compete with foreign competitors and as a search expert to compete with domestic competitors. What is more important is that Baidu know its consumers better than any other search engine companies. Baidu knows consumers' language better, knows consumers' culture better, and it capture the consumer's sense of national pride. Based on all the strengths they have, Baidu carried out a series advertising campaigns which successfully build a strong brand image in consumers' mind.
To sum up, Baidu satisfies consumers' need better than its competitors, so even the giant Google suffers a big defeat in this market.
6 Recommendations
Baidu has achieved much success in the Chinese market. Its branding strategy has differentiated itself from other competitors. Despite this, Baidu still has plenty of room to improve its service. I list two suggestions below.
Tort or illegal action is a serious problem in the area of international intellectual property rights protection. As mentioned earlier, Baidu obtains a large amount of traffic from its free music download service, which is consequently damaging the interests of the creative music industry. In this regard, Baidu must help curb music piracy.
In the academic sphere, Baidu's performance is not as good as Google. When consumers search a keyword on Baidu, they will find that the first few sites on the results list are Baidu's sister websites, such as Baidu Baike and Baidu Knows. In this aspect, Baidu needs to learn from Google to place original articles at the top of the list.
7 Evaluation
Additional research should focus not only upon consumers who use Baidu, but also why one of fifty Chinese people do not use Baidu. Baidu regard Google as their biggest competitor, so further research should be concentrated on reasons why people choose Google. Know the enemy and know yourself and you can fight a hundred battles with no danger of defeat. Understand what kinds of needs Baidu have not fulfilled but competitors have fulfilled, will bring Baidu greater success.
8 Reference
Online website
Bbs.fobshanghai.com (2010) The reasons for the success of Baidu. [online] Available at: http://bbs.fobshanghai.com/thread-3641945-1-1.html [Accessed: 3 Dec 2012].
Business Insider (n.d.) Why Google Wasn't Winning in China Anyway. [online] Available at: http://www.businessinsider.com/why-google-wasnt-winning-in-china-anyway-2010-1 [Accessed: 3 Dec 2012].
Doc88.com (2008) Baidu it (China brand construction annual case eligible).. [online] Available at: http://www.doc88.com/p-999191751926.html [Accessed: 3 Dec 2012].
Dummies.com (n.d.) Why People Use Search Engines: Research, Shopping, and Entertainment – For Dummies. [online] Available at: http://www.dummies.com/how-to/content/why-people-use-search-engines-research-shopping-an.html [Accessed: 3 Dec 2012].
Finance.qq.com (2012) Baidu understand Chinese better than Google . [online] Available at: http://finance.qq.com/a/20120905/007074.htm [Accessed: 3 Dec 2012].
Google.co.uk (n.d.) Ten things that we know to be true – Company – Google. [online] Available at: http://www.google.co.uk/about/company/philosophy/ [Accessed: 3 Dec 2012].
Tech.hexun.com (2008) Evaluation of eight search engine. [online] Available at: http://tech.hexun.com/2008-12-17/112482293.html [Accessed: 3 Dec 2012].
Ppchero.com (2012) Introduction to China's Largest Search Engine: Baidu | PPC