Bank Asia LTD Essay Sample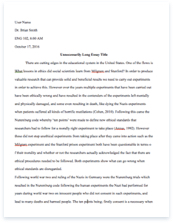 The whole doc is available only for registered users
OPEN DOC
Pages:
Word count: 6834
Category: bank
Get Full Essay
Get access to this section to get all help you need with your essay and educational issues.
Get Access
Bank Asia LTD Essay Sample
1.1. Introduction:
Bank is the financial intermediary which gathers small deposit from the society & extend short term loan to difficult unit of the society. It is the most important institution in the economy. The interbank market caters for both the majority of commercial turnover and large amounts of speculative trading every day. A large bank may trade billions of dollars daily. Some of this trading is undertaken on behalf of customers, but much is conducted by proprietary desks, trading for the bank's own account. Until recently, foreign exchange brokers did large amounts of business, facilitating interbank trading and matching anonymous counterparts for small fees. Today, however, much of this business has moved on to more efficient electronic systems. Foreign Exchange Trading or FX Trading, clients are able to hedge against, or speculate upon, changes in the exchange rate of two currencies. For example, a speculator can long EUR/USD in foreign exchange market in order to profit from capturing the appreciation of Euro against the U.S. Dollar. Foreign exchange services provide an opportunity for clients to trade FX.
Foreign Exchange Trading is done on the foreign exchange market. Bank Asia operates it foreign exchange business in larger arena and it is one of the most reputed bank in the Bangladesh earns a huge amount of money in year to year. In foreign exchange business Bank Asia leads the country in well manner. The operation of Bank Asia in terms of foreign exchange includes-remittance, letter of credit, export- import business and many other ancillary services related to foreign exchange. In according to that I just focus on foreign exchange operation of Bank Asia and try to develop how they perform, what's the central bank role in foreign exchange operation for the commercial banks to a great extent. And I have also focused on analytical tools how their growth of foreign exchanges business which shows that performance analysis of Bank Asia.
1.2. Origin of the Report
The internship program is most crucial part of the BBA students. The entire program duration is ( 3 months) which carrying out a best learning way and to know about the organizational proceedings as well as cope up with those environment as manner of professional employees. These learning could be made the student professional, sincere, well communicator, punctual and also be a smart in various aspect. In order to internship purpose I was appointed to Bank Asia ltd. corporate branch in Paltan. The Organization attachment Started on 14th April, 2012 and ended on 15th April, 2012. The internship report is based on "Foreign Exchange Operation in Bank Asia Ltd." This thesis report has been prepared for the partial fulfillment of the requirements for the BBA program of School of Management and Business Administration, Shahjalal University of Science & Technology.
1.3. Objective of the Study
My Broad objective of this report is to examine and analysis overall foreign exchange activities. The other objectives of my report are given below: * To analyze the performance of the Paltan branch and the Bank Asia as a whole. * To focus on the brief description of foreign trade.
* To know the overall import business position of Bank Asia. * To know the overall export business position of Bank Asia. * To know the overall remittance business position of Bank Asia. * To assess the performance of the foreign exchange activities in comparison with other banks. * To measure the performance of the banks through various analysis. * To suggest remedial measure for more development of Bank Asia service.
1.4. Rationale of the Study
Foreign exchange is a proactive and lucrative zone of bank transactions. It is exposed to uncertainty to various extents. The risks inherent in foreign exchange business, particularly in running open foreign exchange positions, have been heightened in recent years by the increased instability of exchange rates. Still it is considered as one of the income generating sources of banks due to more involvement in international trade now-a-days and globalization trend. Therefore, as one of the leading third generation commercial banks "Bank Asia Limited", emphasized its foreign exchange department as an income generating source. Bank Asia virtually functions corporate Banking and advisory services to institutional clients in our country, large scale retail portfolios along with wholesale banking. This report intends to explore the growing and expanded business trend of foreign exchange department of the bank over the last few years and how the bank best manages its risk exposures.
1.5. Methodology of the Study
This report has been prepared on the basis of experience gathered during the period of internship and my own learn and understanding. The entire process has been made by collecting primary data which played a vital role and easy to write down the report and secondary data was needed for supportive structured buildup to the report.
Primary Data:
* Direct conversation with the bank officers.
* Daily activity conducted by me at the bank.
Secondary data:
* Annual report of Bank Asia
* Web browsing
* Journals and Books
1.6. Scope of the Report
With the whole internship period it was a splendid experience to know and got chance to work in the foreign exchange department. It's a great achievement for me to learn and implement by practically the entire procedure of export and import trade. To be trained about the L/C opening, required document checking, payment moods register entry and also got to know regarding Bangladesh Bank reporting. One of the most crucial parts is foreign remittance it also a part of better understand to inward and outward remittance. All of these opportunities I had captured in that practical field and also to expand knowledge.
1.7. Limitations of the Study
There were some problems while I conducted the orientation program. A wholehearted effort was applied to conduct the program and to bring a reliable and fruitful result. In spite of having the wholehearted effort, there exit some limitations, which acted as a barrier to conduct the program. The study faces some limitations which are as follows:-
* The organization maintains confidentiality about certain information so they are reluctant to disclose to all. Hence, the report does not have many important information and data. * Sometimes the concerned personnel may not provide enough time due to rush banking hours. As a matter of fact three months is too short after that I had tried to give best effort to my learning purpose.
Chapter 2
Company Overview
2.1. Company Overview
With a vision to make a poverty free Bangladesh, some distinguished entrepreneurs of the country decided to establish a commercial bank. The result was Bank Asia Limited. It was the 27th day of November, 1999 when the bank started to function. The entrepreneurs also foresaw that future Bangladesh would up hold human dignity and rights above all. Bank Asia has been launched by a group of successful entrepreneurs with recognized standing in the society. The management of the Bank consists of a team led by senior bankers with decades of experience in national and international markets. The senior management team is ably supported by a group of professionals many of whom have exposure in the international market. It set milestone by acquiring the business operations of the Bank of Nova Scotia in Dhaka, first in the banking history of Bangladesh. It again repeated the performance by acquiring the Bangladesh operations of Muslim Commercial Bank Ltd. (MCB), a Pakistani bank.
In the year 2003 the Bank again came to the limelight with oversubscription of the Initial Public Offering of the shares of the Bank, which was a record (55 times) in our capital market's history and its shares commands respectable premium. The asset and liability growth has been remarkable. Bank Asia has been actively participating in the local money market as well as foreign currency market without exposing the Bank to vulnerable positions. The Bank's investment in Treasury Bills and other securities went up noticeably opening up opportunities for enhancing income in the context of a regime of gradual interest rate decline. Bank Asia Limited started its service with a vision to serve people with modern and innovative banking products and services at affordable charge. Being parallel to the cutting edge technology the Bank is offering online banking with added delivery channels like ATM, Tele-banking, SMS and Net Banking. And as part of the bank's commitment to provide all modern and value added banking service in keeping with the very best standard in a globalize world.
2.2. Vision:
Bank Asia's vision is to have a poverty free Bangladesh in course of a generation in the new millennium, reflecting the national dream. Our vision is to build a society where human dignity and human rights receive the highest consideration along with reduction of poverty. 2.3. Mission:
* To assist in bringing high quality service to our customers and to participate in the growth and expansion of our national economy. * To set high standards of integrity and bring total satisfaction to our clients, shareholders and employees. * To become the most sought after bank in the country, rendering technology driven innovative services by our
dedicated team of professionals. 2.4. Features of Bank Asia:
* Only Bangladeshi Bank to acquire (Purchase) operations of 02 (two) foreign banks namely: (a) Bank of Nova Scotia of Canada (b) Muslim Commercial Bank of Pakistan. * Majority stake holder of ERA INF-TECH, (A joint Venture IT Company). * Centralized Trade Services Operation (Facilitates Export/ Import and Inward and Outward Remittance forenoon-AD Branches.) * Central Clearing Fully Automated.
* Online Charges – Free.
* ATM (Own) Charge – Free.
* Own ATM 48.
* E-Cash Booth 125.
* Internet Banking.
* Mobile Banking.
* SME Banking.
* Consumer Banking.
* Islamic Banking.
2.5. Special Features of Bank Asia:
Bank Asia has been launched by a group of successful entrepreneurs with recognized standing in the society. The paid up capital of the Bank is over Tk. 1116.00 million. The management of the Bank has been carefully selected consists of a team led by senior bankers with decades of experience in national and international markets. The senior management team is ably supported by a group of professionals many of whom have exposure in the international market. 2.6. Slogan of Bank Asia Ltd:
For A Better Tomorrow "does not have to confined with the limited service rather enhanced existing service and brought up new services in order to their existing and potential clients for made the life more easier''
Chapter 3
Foreign Exchange Operation
3.1. Introductory
The Bank Asia is one of the recognized private commercial bank in Bangladesh, within a short period of time it has been created a renowned image in the banking sector in spite of existing numerous rivals. From the beginning to till now Bank Asia is strongly committed to provide a better quality service to the customer and at a time the authority is providing an excellent facility to the employees. The Bank contains three departments at a time. They are:
* General banking
* Credit & Marketing department
* Foreign exchange
DEPARTMENT
General Banking
Credit & Marketing Department
Foreign Exchange
3.2. Foreign Exchange:
Foreign exchange means the exchange of currency in terms of goods from one country to another country. This is the most well-known and well-organized uniform in world business. Foreign exchange division includes the following departments: 1. Foreign trade department and
2. Foreign Remittance department
Foreign Trade Department:
Foreign Trade means exchange of foreign currency for the trade purpose between two countries. In other words, Foreign exchange deals foreign financial transactions related to trade or business. Foreign Trade Department has two sections. They are- I. Import Section and
II. Export Section.
Foreign remittance Department:
Bank Asia corporate branch is an authorized dealer. Foreign remittance represents of foreign currency receiving and converting. There are two types of foreign remittance, Inward foreign remittance and outward foreign remittance.
Before discussing the Import and Export section, some concepts related to foreign trade should be clarified. Important concepts of foreign trade are discussed below:
* Applicant/Opener/Importer/Buyer: All of these names are using for the same purpose. Applicant means the party on whose request the credit is issued. * Opening Bank/Issuing Bank: A bank is issue credit on behalf of applicant to the opposite party. * Exporter/Seller/Beneficiary: Beneficiary means the party in whose favor a credit is issued. * Advising Bank: Advising bank means the bank that advises the credit at the request of the issuing bank. * Conforming Bank: Conforming bank means the bank that adds its conformation to a credit upon the issuing bank's authorizations. * Negotiating Bank: The bank that negotiates the bill of exporter drawn under the credit is known as negotiating bank. If the advising bank is authorized to negotiate the bill drawn by the exporter he becomes the negotiating bank. * Reimbursing Bank: Sometimes a foreign bank does not rely on the issuing bank because lack of reorganizations that is why the foreign bank wants to support the other renowned banks. When the other renowned bank to make sure the foreign bank to get back their payment through the issuing bank, then it is called the reimbursing bank, for this guarantee the reimbursing bank will get charges.
3.3. Import
When a country give order to purchase the goods from the other country in order to the scarcity then it is called import. According to import and export control act, the office of chief controller of import and export provides the import registration certificate (IRC) to the importer. After obtaining this, person has to secure a letter of credit authorization (LCA). And then a person becomes a qualified importer. He is the person who requests or instructs the opening bank to open an L/C. He is also called applicant of the credit. The things are done in Import Mechanism.
3.4. Letter of Credit:
The most important of the payments methods used universally is a Letter of credit, which serves as a bridge between buyers and sellers around the world in the exchange of goods and commodities. Letter of credit is an instrument issued by the bank on behalf of the importer in favor of the foreign supplier or his banker. L/C is the only reliable sources for exporter to get back the money. The L/C is established by the overseas buyer through a bank in his country in favor of the seller and is usually advised to the exporter by an authorized dealer in Bangladesh. In banking parlance, the importer is known as the applicant or opener. The bank opening the credit is the L/C opening bank. The bank advising the credit is known advising bank and the exporter is the beneficiary.
3.4.1. L/C issuing:
This is the first terms to import issuing the L/C. Letter of credit is the reliable sources of both the parties importer and exporter in order to get payment properly in the right time. The transaction originates when the exporter in London and the importer in Dhaka enter into a contract of sale. The contract covers all important particulars like value and quantity of goods, the due date for shipment, method of payment etc. on the stipulations is that a letter of credit should be opened in favor of the exporter.
3.4.2 Required documents for L/C:
For opening L/C is contain a required documents which is given below: * L/C application form which contains the details about applicant and beneficiary. Total L/C amount, country of origin means the products manufacturing areas, types of payment moods. i.e.(At sight, DAF, CFR, FOB, Negotiation, and Acceptance etc.) Port of shipment, and date of shipment. Insurance cover note policy also been mentioned. Draft amount, rate of dollar, equivalent TK. of BD, margin, charges, commission and other charges. * IMP form is containing H.S code (Harmonize system code), it implies to categories of product, quantity of goods, Invoice value, Registration no. of L/C authorization form with Bangladesh Bank Registration unit. And the carrier name like air or boat and other terms and conditions. * LCA form (Letter of credit authorization) which includes different rules and regulation about the imported items and imports. * Agreement form that includes details contract between the parties. * Charge Document
After complete all above mentioned appropriately then have to fulfill other papers and documents with verify of the self signature and after that submit it to bank. Others paper and documents:
* Trade License
* Import Registration Certificate
* Income Tax Declaration of TIN no.
* Membership Certificate
* Memorandum of Association (Only for Limited companies)
* Registered Deed (Only for Partnership firms)
* Photograph
* Insurance cover note copy and money receipt
* Pro-forma Invoice copy.
3.4.3. Classification of L/C
Documentary letter of credit also contain two types
* Revocable credit
* Irrevocable credit
Revocable credit:
A revocable letter of credit may be cancelled or modified after its date of issue, by the issuing bank.
Irrevocable credit:
An irrevocable letter of credit includes a guarantee by the issuing bank that if all of the terms and conditions set forth in the letter are satisfied by the beneficiary, the letter of credit will be honored.
3.4.4. Availability of L/C in Bank Asia
There are four types of L/C offered by the Bank Asia Corporate branch these are:
* Sight L/C: Payment must be made within five working days after the document has been received from the exporter.
* Deferred L/C: Payment must be made on or after the due date i.e. Shipment date or Bill of lading date. It is usually open for 60 days, 90 days and 120 days this is totally depends on the party demand.
* Back to Back L/C: Usually this type of L/C is opened by the exporter. If exporter needs to import goods or equipments to manufacture the ordered goods, then he may import those goods or equipments by opening a L/C against mother L/C. the value of the back to back L/C can be 80% of the mother L/C.
* Local L/C: Local L/C is issue for two general local parties. Because sometimes both the parties could not trust each other to get back the payment for that reason they have seeking out these reliable sources for make sure their payment.
3.4.5 Document checking:
Usually, Bank Asia ltd. corporate branch issues import L/C for both the regular and the new importers. For new importers they send a request for approval to open L/C. after the approval bank will open L/C with 100% margin but for their regular importers they open L/C with 10% margin. The rate of margin is decided by the head office.
Followings are the important documents to be obtained by the issuing bank before opening an import L/C:
* Head office approval. (For new importer)
* Pro-forma invoice
* L/C application form duly filled in an applicant's signature verified thereof. * Guarantor's signature in the L/C application from, if required. * Insurance cover note with money receipt along with the proof of payment of insurance premium. * Insurance checked for value (Insured amount must be indent/ PI value plus 10%) validity, goods, mode of transportation, shipment from and to etc. * IMP form duly signed
* LCA (Letter of Credit Authorization form) properly fill up and duly signed. * Valid IRC held.
* Membership Certificate from chamber of commerce / Business association. * VAT registration certificate
* Up to date income tax certificate.
* Check the goods that are not banned or restricted item as per import policy * Check the country of origin for the particular goods.
* Margin including all L/C related charges realized.
* Update suppliers or Beneficiary's credit report.
3.4.6. Pre-shipment inspection:
To check all the imported items have comprised in each boxes according to L/C. There is an appointed inspection agencies whose responsibility is observe and examining the entire product quality, accurate quantity, packing, net weight of the product and scanning the durability before shifted on the board. Usually this agent works on behalf of importer by a certain amount of charges.
3.4.7. Transmitting L/C:
After examining the L/C application and L/C authorization is transmitted to the advising bank. Letter of credit can be transmitted to the advising bank by three moods. These are Telex, Courier, and SWIFT (Society for worldwide inter telecommunication network) The Bank Asia Ltd. uses the SWIFT when L/C is disposed in the following manner:
* First two copies sent to the advising bank original for beneficiary and second copy for advising bank. * One copy to Head office.
* One copy is sent to the importer
* One copy is sent to the Bangladesh Bank
* One copy is sent to the C.C.I. &E (Chief controller of Imports and Exports) * One copy is retained as office copy.
Exporter receives the L/C through the advising bank. Receiving L/C, exporter produce the goods as per the requirements and ships it before due date. If any amendment is required, exporter contacts with the importer. If the importer agrees to do so, the issuing bank then amendment the L/C.
3.4.8. Amendment:
After issuing a credit, it may be felt necessary to alter some of the stipulations of the credit or delete some or add some more. All these modifications are communicated through the same bank that advised the credit. There can be more than one amendment to the credit. The credit issuing bank intends that all the amendments from an integral part of the original credit issued.
Amendment can be done for various reasons under the guideline of foreign exchange the reason is given below:
* Extension of date of shipment.
* Extension of draft amount within L/C limit.
* Change of specification of commodities, price or quantity to be imported.
After shipments of the goods, the exporters prepare the required documents and submit it to advising bank for payment. Later than shipment, exporters submit the following documents for negotiations.
* Bill of exchange
* Bill of Lading
* Insurance policy
* Inspection certificate
* Commercial invoice
* Packing list
3.4.9. Lodgment:
Lodgment means payment of import bills or transfer of funds for import bills. Here L/C issuing bank will arrange to make payment against L/C through reimbursement bank or any other way. Through SWIFT a telex message is transmitted to the correspondent bank ensuring that payment has made. After scrutinizing the import-negotiating document, if no discrepancy is found then it treated to be accepted after the end of five banking days for the day of receipt of the document. But if any discrepancy is found then the banker informs it to the importer that weather is accepting the bill with discrepancies or not. If the importer does not accept, the banker informs it to the negotiating bank within seven banking days from the date of receipt of the documents, otherwise it is treated to be accepted and the opening bank must bound to pay. Some steps involved in lodgment:
* At first all the particulars of the document are entered in BLC (Bill under letter of credit) register BLC no. seal is given on all the copies of the document. * Convert the foreign currency into Bangladeshi currency. * Prepare the lodgment voucher.
* Send IBCA to the head office.
* Entry is made to L/C monitoring cell of Bangladesh Bank through its website.
3.4.10. Modes of Payments of Export Bills under L/C:
* Sight payment: When the importer will get back the imported commodities
perfectly then the payment is being cleared instantly.
* Deferred Payment: Which payment will be clear after a certain period of time that is fixed by the negotiation between the importer and exporter the payment tenure can be 60 days, 90 days, and 120 days. Which tenure will be select that is depends on negotiations.
* Acceptance Payment: In acceptance credit, the exporter presents a bill of exchange payable to him and drawn at the agreed tenor (that is, on a specified future date or event) on the bank that is to accept it. The bank signs its acceptance on the bill and returns it to the exporter. The exporter can then represent it for payment on maturity. Alternatively he can discount it in order to obtain immediate payment
3.4.11. Retirement of documents:
After lodgment the issuing bank will send the importer an intimation regarding the document arrival notice. On intimation the importer calls on the banks counter requesting retirement of the shipping documents against payment to the debit of their account by the bill amount and other charges payable. Steps involved in retirement are:
* Calculation of interest if any.
* Entry in the register.
* Endorsement is made on the back of the bill of exchange as received payment. * Acknowledgement received on the office copy of the cost memo from the importer in his authorization agent. * Filling of the office copy.
3.4.12. Import financing:
LIM (Loan against imported merchandise):
When importers get informed that the imported commodities have been arrived, but in that moment importer has not adequate money to release the goods. Then bank will pay the amount and maintain the goods with the own responsibilities. After that the importer will get release the products from the bank by a several payment.
LTR (Loan against trust receipt):
Sporadically bank grants the importer to pay back the money after seal the products. The goods are handed over to the importer under trust with the arrangement that sale proceeds should be deposited to liquidate the advances within a given period. The borrower agree to take delivery of the merchandise as the banks agents and the bank remains owner of the goods and they will holding the goods on behalf of the bank as trustees until complete repayment of the debts to the bank. Usually the loan is granted on the basis of trust and is allowed 60-90 days time to make payment.
BLC (Bills under letter of credit):
When the importer failed to pay the amount payable the exporter against import L/C, then Bank Asia gives Bills under Letter of Credit (BLC) to the importer. The importer will bear all the expenses i.e. go down charges, insurance fees, etc. and the ownership of the goods is retaining to the bank and the outstanding Bills of Exchange is transferred to Bills under Letter of Credit (BLC) account. Usually the loan is granted and allowed 21 days time to make payment.
3.5. Export
3.5.1. Export Mechanism:
When a country sells the product to the other country after fulfill the self demand then it is called export. Export trade can be enormous contribution on the national economy. The export trade of the country is regulated by the Import and Export control Act, 1950. There are a number of formalities, which an exporter has to fulfill before and after shipment of goods. These procedures are enumerated as follows:
3.5.2. Registration of the Exporter:
For this purpose an application in the prescribed, form is require to be submitted to that office along with the following documents: * Trade license issued by the municipals authority.
* Nationality certificate from the local authority.
* Bank certificate.
* Income Tax clearing certificate.
* Payment of registration and renewal fees in a Treasury Chalan. * Copies of Contract or L/C (if any).
3.5.3. Export Registration Certificate (ERC)
The exports from Bangladesh are subject to export trade control exercised by the Ministry of Commerce through Chief Controller of Imports and Exports (CCI&E). This certificate is very important issue for an exporter to accomplish the export trade to the foreign buyer. No exporter is allowed to export any commodity permissible for export from Bangladesh unless he is registered with CCI & E and holds valid Export Registration Certificate (ERC). The ERC is to be renewed every year.
3.5.4. Export Permit Form (EXP)
After having the registration, the exporter applies to TBL with the trade license ERC, and the certificate from the concerned Government organization to get EXP. the bank is satisfied, an EXP is issued to the exporter. An EXP contains the following particulars:
* Name & address of the authorized dealer.
* Particulars of the commodity to be exported with code.
* Country of destination.
* Port of destination
* L/C value in foreign currency.
* Terms of sales.
* Name and address of the importer.
* Name of caring vessel.
* Bill of lading.
* No. & date.
* Port of shipment.
* Land custom post.
* Shipment date.
* Name and address of the exporter.
* Sector (Public or Private) under which the exporter falls.
3.5.5. Securing the Order
Upon registration, the exporter may proceed to secure the export order. Contracting the buyers directly through correspondence can do this. Signing of the contract:
* Description of the goods.
* Quantity of the commodity.
* Price of the commodity.
* Shipment
* Insurances
* Inspection
3.5.6. Receiving Letter of Credit:
Obtaining the sales contract, the exporter should ask the buyer for letter of credit clearly staying terms and conditions of export and payment. The followings are the main points to be looked into for receiving the exports proceeds by means of documentary credit.
* The terms of the L/C are in conformity with those of the contract. * The L/C is an irrevocable one, preferably confirmed by the advising bank. * L/C allow the sufficient time for shipment and a responsible time for registration. If the exporter wants the L/C to transferable, divisible and advisable, he should ensure stipulations are specially mentioned in L/C.
3.5.7. Advising L/C
When export L/C is transmitted to the bank for advising, the bank sends an advising letter to the beneficiary show that, L/C has been issued.
3.5.8. Additional confirmation of export L/C
Bank may add additional confirmation to export L/C where there are specific instructions from the L/C issuing bank to do so. Additional confirmation of L/C gives the seller a double assurance of payment. Bank's requiring of adding confirmation:
* Issuing Bank should be a reputed bank.
* Credit line /Arrangement with the L/C issuing bank.
* L/C clause is to be acceptable to confirming bank
* Approval from the competent authority for adding confirmation of exports L/C. * Confirmation charges are to be recovered as per rules.
3.5.9. Shipment of Goods
The exporter make and shipment of goods as per the agreement.
3.5.10. Collection of Documents:
Exporter prepares the required documents mentioned in L/C are as such: * Bill of exchange: The way of collecting export payment to the importer. * Bill of Lading: A bill of lading is a document issued by the shipping company or its agent, acknowledging the receipts of goods. * Insurance policy: In case of any accident to the product since the conveying period, according to insurance policy the insurance company will bound to compensate the damages product. * Certificate of origin: A certificate of origin declares the place of actual manufacturer or growth of the goods. * Inspection certificate: These certificates ensure the product accuracy according to L/C. * Commercial invoice: A list, in which contain the total description about the product. * Packing list: The list would contain the details of goods contained in individual packages. This helps in identifying the contents of specified packages and thus may facilitate assessment by the custom. * Full set of shipping document: The documents to be collected from or endorsed by the customs house.
3.5.11. Documents Negotiation:
These documents should be submitted to the bank for negotiation: 1. Export L/C
2. EXP form
3. Commercial invoice
4. Bill of Exchange
5. Certificate of origin.
6. Bill of Lading
7. Packing list
8. Inspection certificate
9. Insurance document
10. Any other document as per L/C
3.5.12. Export Financing
* Pre-Shipment credit:
The purpose of such credit is to meet working capital needs starting from the point of purchasing of raw materials to final shipment of goods for export to foreign country. Before allowing such credit to exporters the bank takes into consideration about the credit worthiness, export performance of the exporters, together with all other necessary information require for sanctioning the credit in accordance with the existing rules and regulations.
* Packing Credit:
Packing credit is essentially a short term advance granted by a bank to an exporter for assigning him to buy, process, manufacture, and pack the goods. This sort of credit is sanctioned for the transactional period which starts from dispatch of goods till the negotiation of the export documents.
* Post Shipment credit:
This type of credit refers to the credit facilities, extended to the exporters by the banks after shipment of the goods against export documents
3.6. Remittance
There are two types of foreign remittance, Inward foreign remittance and outward foreign remittance.
3.6.1. Inward Foreign Remittance:
In which remittance is get inside of country from the outside through TT, FDD, MC, and TC with the various purpose such as wage earning remittance means when people send money for family purpose. In export proceed means after getting the commodities and then payment.
Purpose of Inward remittance:
* Family Maintenance.
* Indenting commission/Agency Commission/recurring agents commission.
* Realization of export proceeds.
* Donation/gift.
* Export brokers commission etc.
3.6.2. Outward Remittance:
In which remittance is going out from our country that is called outward remittance.
Purpose of Outward remittance:
* Education Purpose
* Import Purpose
* Exam fees etc.
3.6.3. Official & Business Travel Remittance:
Official Visit:
For official or semi officials visits abroad by the officials of govt., Autonomous/Semi-autonomous institutions etc., Authorized Dealers may release foreign exchange as per entitlements fixed by the Ministry of Finance from time to time, In such cases, the applicant for foreign exchange shall be required to submit the sanction letter and the competent authority's Order/Notification/Circular authorizing the travel. Business Travel Quota for New Exporters:
Up to $6,000/- or equivalent may be issued by an AD without prior approval of Bangladesh Bank to a new exporter for business travel abroad, against recommendation letter from Export Promotion Bureau, Bona-fide requirement beyond $6000/- is accommodated by Bangladesh Bank upon written request through an AD with supporting documents. Business Travel Quota for Importers and Non-exporting producers: * Subject to annual upper limit of $5000/- importers are entitled to a business travel quota @ 1% of their imports settled during the previous financial year. * Subject to annual upper limit of US$5000/- non exporting producers for the local markets are entitled to a business travel quota @1% of their turnover of the proceeding financial year as declared in their tax returns. The same business organization engaged in imports as well as production shall however; draw business travel quota entitlement only on one count. Exporters' Retention Quota:
I) Merchandise exporters may retain up to 40% of realized FOB value of their exports in foreign currency accounts. However, for exports of goods having high import content (such as readymade garments, POL products including naphtha, furnace oil bitumen, electronic goods etc.) the retention quota is 7.5% of the repatriated FOB value. Funds from these accounts can be used to meet bonafide business expenditure, such as business visits abroad, participation in export fairs and seminars, establishment and maintenance of office abroad, import of raw materials, machinery and spares etc. without prior approval of Bangladesh Bank. Exporters may at their option, retain the foreign currency in interest bearing renewable term deposit accounts with Authorized Dealers in US Dollar, Pound Sterling DM or Japanese Yen with a minimum account of $2000 or Pound 1500/- ii) Service exporters (excluding indenting commission or agency commission of indenting house of buying house respectively) may retain 5% of their repatriated income in foreign currency accounts or as renewable time deposits with Authorized Dealers, Funds from these accounts can be used to meet expenses for bonafide business travel abroad. 3.6.4. Commercial Remittances:
Opening of branches or subsidiary companies abroad:
Remittance of up to $30,000/- or equivalent per annum may be released by the Authorized Dealers without prior approval of Bangladesh Bank to meet current expenses of offices/branches opened abroad by resident in Bangladesh or Commercial/Industrial concern incorporated in Bangladesh.
Remittance by shipping companies airlines & courier service: Foreign Shipping Companies, airlines and courier service companies may send, through an AD, funds collected in Bangladesh towards freight and passage after adjustment of local cost & Taxes, if any without prior approval of
Bangladesh Bank.
Remittance of Royalty and technical fees:
No prior permission of the Bangladesh Bank of BOI is required by the enterprises for entering into agreement involving remittance of royalty, technical know-how or technical assistance fees, operational services fees, marketing commission etc., if the total fees and other expenses connected with technology transfer do not exceed. The Authorized Dealers may remit such royalty and other fees without prior approval of Bangladesh Bank.
Remittance on account of training & consultancy:
Industrial enterprises producing for local market may remit through Authorized Dealers up to 1% of their annual sales as declared in their previous years' tax return for the purpose of training and consultancy services as per relevant contract with the foreign trainer/consultant, without prior approval of Bangladesh Bank.
Remittance of profits of foreign firms/branches:
Authorized Dealers may without prior Bangladesh Bank approval remit abroad the post tax profits of branches of foreign firms and companies including foreign banks & other financial institutions subject to submission of relevant documents/information along with the application.
Remittance of Dividend:
Prior permission of Bangladesh Bank is not required for:
* Remittance of dividend income to non-resident shareholders on receipt of application in the prescribe form from the companies concerned. * Remittance of dividend declared out of previous years' accumulated reserves.
Subscriptions to foreign media services:
On application from the local newspapers, Authorized Dealers may remit foreign exchange towards cost of subscription of news items, features, articles of foreign news agencies subject to submission of (I) contracts entered into between the applicant and the foreign news agency and (ii) NOC of the Ministry of Information.
Costs/ for Reuter monitors:
Authorized Dealers may remit abroad costs/fees on account of their own subscription to foreign media services such as Reuter monitor service, without prior approval of Bangladesh Bank.
Advertisement of Bangladeshi Products in mass media abroad:
Prior permission of Bangladesh is not required by the Authorized Dealers for remittance of charges for advertisement of Bangladeshi commodities in mass media abroad subject to submission of Invoice from the concerned foreign mass media along with the applications of the remitter. The applicant will have to submit copy of the advertisement to the Ad within one month of this issuance. 3.6.5. Features of Different Foreign Currency Accounts:
FC General A/C:
* Payment can be made freely abroad from these accounts.
* Local disbursement can be made freely in Taka, (if and not FC specially permitted by the Government/Bangladesh Bank). * Bills of Foreign Contractors/Missions may be settled from these accounts. * Convertible Foreign Exchange i.e. TC, Draft, Cash Currency may be deposited. * Interest can be paid provided the accounts are maintained in the form of term deposits for a minimum period of 90 days. * No tax payable against the interest accrued as per Income Tax Act. * FC accounts can be opened in US Dollar, EURO, Deutsche Mark, Japanese Yen and Pound Sterling.
Exporters Foreign Currency Accounts:
On realization of export proceeds in Foreign Exchange, the bank will credit the exporter's Quota to this account @7.5% of FOB value. The balance of such FC accounts can be used by the exporter for bonfire business purpose only such as business visit abroad, participation in export firms and seminars, import of raw materials, machineries, spares etc. Interest bearing renewable term deposits may be kept in US Dollar, Pound Starling, EURO and Japanese Yen with minimum balance of USD 2,000 or Pound Starling 1,500 or equivalent. Non-resident Foreign Currency Account (NFCD Accounts):
* Account nature is Term Deposit of 1 month, 3 months, 6 months and 1 year for minimum amount of USD 1,000.00 or Pound Starling 500 or equivalent in EURO, Deutsche Mark and Japanese Yen. * NFCD accounts may be opened against direct remittances or by debiting FC General Account. * Those Accounts can be maintained as long as desired.
* Applicant's signature should be verified by the Bangladesh Mission abroad or a reputable bank or any other person acceptable to AD in Bangladesh if the applicant do not maintain ay FC account with the AD Bank. * Interest payable at the EURO currency rate.
* No interest on premature encashment.
* Interest exempted from Income tax payment.
* Principal amount and the interest are repatriatable to any foreign country.
Resident Foreign Currency Account (RFCD Accounts):
* Amount up to $5,000.00 may be deposited without declaration, any amount excess of USD 5,000.00 brought in may also be deposited through customs declaration form FMJ * A declaration should be taken that this Foreign Exchange is not a receipt against export of goods or services from Bangladesh or a commission due from abroad arising any business deals in Bangladesh. * Balances in RFCD Account shall be transferred freely abroad. * Release of FC should be up to USD 300.00 in the form of cash and reminder in the form of TC.