Banksy: The World's Most Famous Graffiti Artist Essay Sample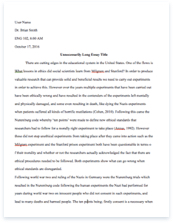 The whole doc is available only for registered users
OPEN DOC
Pages:
Word count: 243
Category: graffiti
Get Full Essay
Get access to this section to get all help you need with your essay and educational issues.
Get Access
Banksy: The World's Most Famous Graffiti Artist Essay Sample
Banksy began as a freehand graffiti artist in 1990–1994 as one of Bristol's DryBreadZ Crew (DBZ), with Kato and Tes. He was inspired by local artists and his work was part of the larger Bristol underground scene with Nick Walker, Inkie and 3D. From the start he used stencils as elements of his freehand pieces, too. By 2000 he had turned to the art of stencilling after realising how much less time it took to complete a piece. He claims he changed to stencilling while he was hiding from the police under a rubbish lorry, when he noticed the stencilled serial number and by employing this technique, he soon became more widely noticed for his art around Bristol and London.
After Christina Aguilera bought an original of Queen Victoria as a lesbian and two prints for £25,000, on 19 October 2006, a set of Kate Moss paintings sold in Sotheby's London for £50,400, setting an auction record for Banksy's work. Banksy has struggled for years to maintain anonymity and hide his identity from those who view his art. He creates works around the world that are full of pranks, hype and thoughtful messages. Those messages can range from the very silly to the emotionally deep. But his identity has remained a mystery. People are always claiming to know who Banksy really is. The rat is his signature stencil, the girl with the red balloon is Banksy's most popular art piece