Barclays Bank: Business Law and Ethics Essay Sample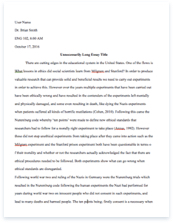 The whole doc is available only for registered users
OPEN DOC
Pages:
Word count: 2360
Category: business
Get Full Essay
Get access to this section to get all help you need with your essay and educational issues.
Get Access
Barclays Bank: Business Law and Ethics Essay Sample
The definition of corporates social responsibility (CSR) previously given by the commission of Europe was: *Company's concept of incorporating the social and environmental preoccupation in their business running and also in their interference with their stakeholders willingly *. There is a new definition which has been released in the new strategic plan that aims for providing a new modern vision of the corporate social responsibility and also a global approach: Actions done by corporation to society. In 2006, the first strategic plan was created with the making of European alliance for (CSR), the objective of this plan is to bring up new features for building a sustainable strategy. Corporate social responsibility is actually considered as part of the companies' strategy orderly to enhance their competitiveness.
A good CSR plan could bring: Benefits, cost savings, human resource management, customer relationships and also innovation capacity. The EUROPEAN COMMISSION settled 8 priority areas from 2011-2014: →Awareness-raising and a good practice exchange: (creating a European reward in order to promote market rewarding) →Help to multi-stakeholders initiative: (Settlement of sector-based platforms to make commitments) →Cooperation with Member States: (Insisting on the importance of national and sub-national corporate social responsibility policies). →Consumer information and transparency: (Enhancing levels of trust in any business). →Research: (Make csr more involved into research).
Education: (More education and training in the field of CSR). → Small and medium-sized enterprises: (EU helps small and medium-sized enterprises to propagate the best practice). →The international dimension of CSR: (Better global approach to CSR).
Introducing my company (DELL):
In 1984, Michael Dell was still a student at the University of Texas when he founded Dell orderly to directly serve their customers with computers that provide their needs and the company used to be called PC's limited. The next year, the company came out with their first computer called *Turbo*and had an 8 megahertz processor. The main objective was to create pc systems that were compatible with IBM. Dell reported 73 million dollars in their first year then the company became public in 1988 and made its first laptop in 1991 and by 1993 it became one of the top five computers company in the whole world. They started selling their products through internet in 1996, and then took over Compaq 3 years later. Moving a little bit forward, in 2003, Dell presents their first printers for the public, they are well known for being easy to use and versatile. However, Lexmark started working with them which changed their cartridges in order to avoid working with Dell printers. Dell has actually been developed with the help of acquisition since its beginning and also by improving its customer base : Alien ware(2006), Perot systems (2009), they are also into selling HDTV , cameras and other electronic devices made by several other manufacturers. CSR strategy of Dell:
Dell has been recognized by the environmental protection agency because of its leadership in green power, in July 2008, dell improved its position from 12th to 3th. Dell's goal of being the greenest company, we call it initiative enviro 2.0. After one year of development and another 4 months of validation with their customers and stakeholders in the environmental field, they have identified 6 areas for their framework:
Climate leadership sustainable operations
Product and packaging solutions
Global recycling
Engagement and empowerment
→Services and solutions
From an operational perspective, investing in renewable energy is very good for a business. Dell can reduce cost by optimizing the consumption of the energy and also help the customers do the same. Nowadays, dell sees a growing number of customers who cares about green issues and also the next generation coming of consumers, employees, information officers and regulators are already aware of the consequences and environmental impact on our planet. Because Dell believes that the following features are fundamental for a great sustainability strategy: →Engaging with stakeholders
→prioritizing issues
→Developing partners to implement programs
→Combining our efforts into a sustainable brain
→reporting true and verifiable data
→Helping the customers to understand the complexity of sustainability and trying to clarify the confusion about labels. The UN intergovernmental panel on IPCC (Climate change)clarified in its fourth report (in 2007) that a continued greenhouse gas emissions at current rates would obviously cause more warming and lead to many changes in the global climate system …'' . The IPCC made that conclusion: All the developed countries would actually have to reduce their gas emission by 10 to 40 % under 1990 levels by the year 2020 and also by 40 to 95 % under 1990 levels by the year 2050. Ethics and compliance within the company:
Dell is actually acting ethically and legally to provide a high trust level with the several cultures, and ensure a sustainable business built solidly. Fairness isn't separable from what the majority of people think of as justice. Dell focuses on three key components: ® Credibility
Compliance
Culture
There a couple of questions that employees should be able to answer when it comes to facing an ethical dilemma: – Is the action legal? / is it right? / Who will be affected? / Does it fit the company's value? / How would it feel afterwards? / How would it look on the newspapers? / Will it reflect poorly on the company? Dell provides training and development sessions to make their employees able to act ethically and legally when facing such a dilemma. Dell's goal:
We have attended to decrease our own operational emissions and also maximizing green power buying from utilities and responsibly balance the remainder. Dell released its new goal in 2007 to further increase of efficiency by decreasing GHG emissions by 15% each dollar and moving to cleaner and renewable energies. They newly expanded their goal, attending to further decrease of their global GHG emissions 40% by 2015. Dell may have an even better impact on GHG emissions cut by focusing on the outside of their own operations to those of their suppliers, communities and also customers. They claim their main suppliers to calculate and release a public report of their GHG emissions and request them to set enhancement objectives of their own .Their product-efficiency enhancements give a helping hand to decrease the electricity wasted by their customers and they also work along with customers to improve the data centers. Responsible actions for greener business:
Dell has established a robust checking process ensuring that all supply chain cohere to Dell's precautions of chemical-use policies.
They currently avoid the usage of brominated flame retardants (BFRs) and also polyvinyl chloride (PVC) by plastics which could be flame retardant and by the usage of a soft design that decrease the need to use flame retardant plastics .
Dell launched several displays (E207WFP, E1909W …) that accommodate 25% post-consumer recycled content in plastics and also one laptop (OptiPlex 960) that contains 10% post-consumer recycled content. They shipped in 2008 a little bit more than 1.0 million pounds of post-consumer recycled plastics, worth to recycling more than 3 million water bottles. This volume is expected to increase in 2014.
Last December 2008, Dell attended to eliminate twenty million pounds of packaging before 2012 by tensing the volume of the packaging by 10% (cube).Raising to 40% the number of recycled content and also expanding to 75 % the number of packaging material that is recyclable.
Now let's have a look at the Social responsibilities:
The way people connect and communicate has changed our world. To achieve their aspirational objective, Dell are working to fill technology gaps in the third world living and the emerging countries by concentrating on the education, green solutions, making everybody able to participate in their new connected world.
For example , in Brazil, Dell sponsored the (DCP) Digital Citizen project, it was developed by Pensamento Digital foundation as a social initiative whose objective is to take advantage from technology to give a helping hand to young people living in a low income society to get them used to the market place skills and also another example which is in China, to assist bridge the gap between the deprived people and the internet age ,they have given a big donation which included loads of computers to schools in Beijing, Dalian, Shanghai, Xiamen… . 19 Dell Learning centers were created by the end of 2008. Dell keeps providing new equipment regarding the new technology to the centers as printers, new computers and also assistive-learning devices expanding learning opportunities. Through the organizations addressing human services and health, technology access and education, Dell foundation helps the primary communities called by Dell *HOME*.
During the religious month of Ramadan, when Muslim families share their `Ftour', the employees of Dell Casablanca prepare the traditional meal for some deprived citizens. During the religious month of Ramadan, when Muslim families share their `Ftour', the employees of Dell Casablanca prepare the traditional meal for some deprived citizens. Dell employees in Canada were supporting the fight against cancer with a donation of technology given to the Princess Margaret Hospital.
Dell employees in Canada were supporting the fight against cancer with a donation of technology given to the Princess Margaret Hospital.
Dell employees in Malaysia raised 65.000 dollars for the third annual Dell champion Walk/run benefitting the AIDS of the Malaysians. Dell employees in Malaysia raised 65.000 dollars for the third annual Dell champion Walk/run benefitting the AIDS of the Malaysians.
Creating a healthy workplace and community:
Dell employees and families are provided with convenient and basic resources attending to change them into good consumers making healthy decisions for themselves and also their families. Dell community is definitely proud of their second role which is building up a healthy community around the world. →SMOKING CESSATION:
As we already know how depressive and difficult it could be to quit the usage of tobacco, Dell actually provided free tools and resources to assist them for this change: ® A 3 months free supply of smoking cessation to help decrease cravings with drugs prescription. ® Individual coaching and tips through internet and by telephone. A free membership to a Well center at Dell health center and also a 24/7 access for encouragement to tackle the temptations in a relapse support. Furthermore, Dell provided different resources to influence a healthy lifestyle for the rising number of contactors who join dell daily, Dell community is encouraged by the wonderful results. Commitment achieved for a positive work environment:
→In 2009, which was the fiscal year for Dell, they made a few important contribution to defend human rights: ® Dell donated a financial grant to an Indian non-governmental organization to assist in providing electronic education and training to young people. This union established a training center in Hyderabad where all students are getting used to basic computer skills, transferred to an internship then assisted with job placement. Dell is well known for its equable opportunity employing and discourages discrimination and also harassment of any sort. Last year, their nondiscrimination policy has been updated to contain gender identity, HIV status and also pregnancy. ® Dell will keep improving this area , not only through further audits but through working performance together with supplier training, stakeholders and also a new code of conduct in the fiscal year 2011. Fighting the HIV and AIDS within our communities :
The reality of the HIV is only shown on the big screen, but this is a hardly acceptable reality for thousands and millions of people over the world. From Manhattan to Mumbai with a presence in Africa. Understanding the dramatic impact of the disease on our communities, customers, suppliers and employees, Michael Dell and the Global business coalition have made providing access to education and medication a primary priority. Dealing with Diversity and Inclusion:
Diversity is mostly seen as an irrefutable fact , with a massive employee base , Dell is almost a collage of religions, backgrounds, cultures, races and also lifestyles. Inclusion is all about respecting and recognizing our differences to build up a better workplace, world and community. To reach our goal for a more diversified Global company, dell committed a diversity strategy which looks at: ® A strong and visible union, and also fair expectations on the accounting for inclusion and diversity. ® Proper establishment to inclusion and diversity made within our business practices. Deep integration of ethical behaviors in our performance and talent management.
Nowadays, companies with a relevant business practices may have advantages to persuade investors. Some recent studies have clearly shown that a rising number of investors would definitely invest their money in companies with a strong corporate social responsibility programs. Investors see CSR involvement as an evidence of the corporate's long-term potentials sustainability. Some people see corporate social responsibility as a charity or a donation ignoring how vital is the investment in their future. In this assignment, we have gone through several analysis of the Dell industry which would help us to understand the pros and cos. Important organizations are realizing the benefits of including sustainability within their DNA.
It is becoming profitable for preserving and attracting because of its actual status, being the right thing to do. Human resources is a fundamental key and can lead or make a partnership with several other executives to work along with to incorporate CSR goals into businesses . However, there is one weakness which is lack of measures of performance that leads to green washing. Most will find out by reading this essay that they have several great practices underway , we all agree that an efficient HR leadership on corporate social responsibility incorporation requests a good CEO and also an executive commitment in order to be successful. The future firms are all expected to have gone through important changes such as: → CSR being no longer managed separately but has to be considered as part of the companies in order to improve the competitiveness.
REFERENCES:
Class notes:
-Week 5, 6 and 7.
Websites:
http://www.streetdirectory.com/travel_guide/116369/computers/the_history_of_dell.html http://i.dell.com/sites/content/corporate/corp-comm/en/Documents/Dell_CR_Summary_Report_FINAL.pdf (csr of dell)
http://www.ic.gc.ca/eic/site/csr-rse.nsf/eng/rs00562.html
Books:
*Corporate Social and Human Rights Responsibilities: Global, Legal and Management Perspectives by Karin Buhmann, Lynn Roseberry and Mette Morsing
*Introduction to business law , Metropolitan university