Belco Global Foods Essay Sample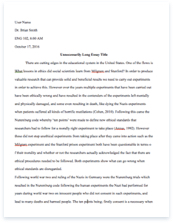 The whole doc is available only for registered users
OPEN DOC
Download Essay
A limited time offer!
Get a custom sample essay written according to your requirements urgent 3h delivery guaranteed
Order Now
Belco Global Foods Essay Sample
Belco Global Foods is a leading marketer of poultry, meat and other food products. Majority of their products are sourced in the United States and then exported to more than 125 countries. Belco has seen rapid growth and great success due largely to its commitment to understanding markets and its customers. Because of their commitment their customers have kept them informed of local demands, and have helped them gain invaluable knowledge about foreign suppliers, which has helped Belco source some products more effectively from other countries. Pam Arnold leads Belco's Global Credit team, which oversees risk management and the collections of accounts receivable. Between 40 and 50 percent of Belco's sales are made on open account terms and it is this team's job to make sure customers fulfill their payment obligations. At any given time if just a few receivable's turn into bad debts that need to be written off, Belco's overall profitability will suffer markedly. Therefore, Belco has a standardized process for analysis of all potential customer's credit and then granting only those will a solid past history of payment open account terms. In this case, Belco has granted Kooritsa Kiev open account terms and it appears this may have been a bad decision. Kooritsa Kiev has an outstanding receivable of $84,000(5,411,674 Rubles) with an additional receivable of $78,000(5,025,126 Rubles) due in 15 days.
Belco and Kooritsa Kiev have been doing business with each other for over 4 years, in those 4 years Kooritsa Kiev has placed several large orders and has always paid promptly. Pam Arnold has no idea why they have fallen so far behind but she is not about to sacrifice Belco's strong 30 year history of being able to collect on its account receivables. Pam has three options; One, to engage the customer further by contacting Sergei Barsov, Kooritsa Kiev's purchasing agent or another representative from the company to inquire about what happened and when they will receive the payment. Two, hire legal counsel and go to court. Three, file an insurance claim. Because of the volatile nature of the Russian economy and of the business sector that they are in Pam has to analyze each option carefully. If Pam decides to direct her team to engage the customer further there are several implications they must take into consideration. First, Belco has to decide what type of actions and tone they will utilize in the interactions; continue passive behavior, take it up a level and push a little harder or become aggressive.
If Belco continues its passive behavior the likelihood of them seeing the account receivable will be a lot narrower. Also they may sacrifice their reputation of being able to collect on accounts, giving the impression, not only to Kooritsa Kiev, but other companies that they are proactive on collecting debt. This would have a huge impact on Belco's bottom line. If Belco decides to take it up a level and push harder or become aggressive they may lose one of their larger clients in this emerging market, however, with this approach it is more likely that they will be able to collect on the bad debt and receive prompt payment on the upcoming account. This approach does have several benefits, like maintaining a positive relationship with a client and continuing to build their presence in Russia, an emerging market. That being said, had Belco analyzed Kooritsa Kiev's financial statements they would have realized that they should never have granted Kooritsa Kiev open account status. If they analyze them now they will realize that the likelihood of them being able to collect now and in the future is poor.
At first glance Kooritsa Kiev seems like it is in a decent position with a net operating working capital of 46,625 Rubles, a net operating profit after tax of 16,159 Rubles. However, when you delve further you realize they have a negative free cash flow of 116 Rubles, which is not always a sign of bad business, especially when a company is growing at a rapid pace however, in Kooritsa Kiev's case it is a bad sign. Several factors point to a negative growth trend; one, their return on invested capital is very low at .3393 and with their net operating profit after tax being low this shows that they are most likely in financial trouble. Two, from 2007 to 2008 Kooritsa Kiev's current ratio went from 1.4863 to 1.3427 suggesting that since the beginning of the year they have begun to pay their accounts payable slower. Three, their total asset turnover ratio displays concern as well; from 2007 to 2008 it dropped from 2.5 to 2.4 showing that Kooritsa Kiev generated less volume given its total asset investment in 2008. Lastly, the largest display of their trouble is their gross profit margin change from 2007 to 2008. In 2007 they were at 20% in 2008 it dropped to 17%. This shows that for every Ruble in sales in 2008 Kooritsa Kiev only kept 17 cents and spent 83 cents to deliver to its customers.
If Pam directs her team to hire legal counsel and go to court not only could this reconcile the unpaid account but it would maintain Belco's reputation of not accepting unpaid account receivables. Belco has 6 other Russian accounts; therefore if it lost Kooritsa Kiev's business it would not lose a substantial amount of market share. However, this approach does have some negative possibilities. Belco will most likely ruin their relationship with Kooritsa Kiev, a major buyer of their products. Also, it may have trouble building further relationships with other companies if they are viewed in a negative light for being an "American bully" in a foreign market. Secondly, this process will cost Belco a substantial amount of money. The base fees for court claims according to the Moscow Chamber of Commerce are as follows: 2.1% Arbitration Fee ($1,764), 4.9% Administrative Fee ($4,116), Registration Fee of $500 and an Appointment Fee of $1,500 which totals $7,880. Not to mention the extended costs of lawyers and multiple court visits. Is retrieving $84,000 worth the cost? If Pam directs her team to file an insurance claim, they would have to go through a cumbersome process of filling out paperwork and dealing with insurance companies in general is always a daunting task.
Also, Belco is only guaranteed to receive 85% of the amount they filed the claim for, which in this circumstance would be $70,560. On the flip side, this would still maintain Belco's reputation of being able to promptly collect on accounts and setting a standard for payment. Also, this may help them maintain a more positive relationship with Kooritsa Kiev; due to the fact that this is a particularly non-invasive approach in retrieving the funds. After analyzing all options, it is advised that Pam should direct her team to file and insurance claim. If Pam's team was to choose option one, engage the customer further, it is highly probable that they will never be able to collect on the account given the current position that Kooritsa Kiev is in and the turbulent Russian economy. If Pam's team was to choose option two, hire legal counsel and go to court, it is likely going to end up costing them at least half of the $84,000 in court costs and fees; this will leave them in a somewhat unsatisfactory position, not to mention the potential lose of the customer and other customers.
By choosing option three, Pam is guaranteed to a least recapture 85% of the funds and maintain their reputation. They may also be able to maintain civil relations with Kooritsa Kiev. Pam's team should begin immediately filing the paperwork with the insurance company, inform Kooritsa Kiev of what it plans to pursue in regards to the outstanding account receivable and then begin to work with them on a plan for the other account receivable. They should revoke Kooritsa Kiev's status of open account, to cash in advance. Given the rough Russian economy it would be a prudent decision for Belco to tighten up its process of reviewing buyers and offering open account terms. Had they assessed the Russian economy and Kooritsa Kiev further they may not have ended up in this situation. At the very least they will have learned from this mistake and be able to recover at least 85% of the funds.