Belonging Creative Writing Essay Sample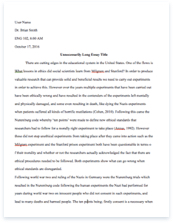 The whole doc is available only for registered users
OPEN DOC
Pages:
Word count: 487
Category: writings
Download Essay
A limited time offer!
Get a custom sample essay written according to your requirements urgent 3h delivery guaranteed
Order Now
Belonging Creative Writing Essay Sample
Looking into the distance; there floated an insignificant, lonely cloud. Separated from its kind. Roosters were cooing early in the morning and her eyes came to life. Just another day. Better get ready she thought. Tired from sleep, Angela threw on her largest coat and searched for the door. There was a tingling sensation once she stepped in the white tiled room. At the polished sink, Angela reached for her worn-out toothbrush and the Colgate and paused when she caught her reflection, watching herself. The doors slid open and welcomed Angela in, "Angela! Good morning! Had a nice weekend?" The familiar faces greeted her as she ascended the levels to her office. "What's the schedule for today?" Angela starts the day with the usual double shot Espresso. She updates herself on what is current in the country and every now and then, a colleague reveals a case for the next salient report in their next issue. Lunch was spent with the ladies at the nearby café.
During this time, Angela would relax in a pool of conversations about who has been where and who did what and other small chit chat. Once back in her dull office, decorated with best news reports of all time, Angela sits at her desk and anticipates the end of her shift. This was routine. Angela felt she had a purpose in life. "We have a special announcement! Attention! Today we must bid farewell to someone very special! Angela… Angie… Not only a magnificent boss but a true true friend to us all". Angela fought the tears as they threatened to pour out of her eyes. "We will never forget her as she will forever be in our hearts. Cheers!"
Champagne flew, and sprayed with the dispersing cheers and laughter and Angela received many final embraces. They told her she was entering the next chapter in life called 'freedom'. She couldn't grasp this idea of freedom since at the end of her road was only death. To possess freedom is to live a life without meaning. Her ended career seemed to extinguish her purpose in life. Angela couldn't help but feel paralysed as her world stood still and she couldn't find any directions to follow.
Everything that filled her life was buried and was now a blemishing reminder of who she once was. It took Angela over an hour to pack her things and walk out of the office for the last time. Carrying her box of stationary and books, she felt the fear of her next chapter. For 30 years, she woke to that same alarm, at exactly the same time, to exactly the same routine… except now, her routine was shattered. Angela moved on with her day and prepared her morning meal. She sat by her kitchen and there she stayed, still as ever, gazing as far into the distant sky as she could find.