Benelli and QJ Compete in the International Motorbike Arena Essay Sample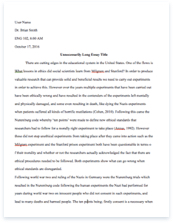 The whole doc is available only for registered users
OPEN DOC
Download Essay
A limited time offer!
Get a custom sample essay written according to your requirements urgent 3h delivery guaranteed
Order Now
Benelli and QJ Compete in the International Motorbike Arena Essay Sample
1. What are the cultural differences that may impede success after the merger and acquisition?
According to Hofstede Centre, between the two countries that merged in order to unite their economic strength to sell more motorcycles on the global market, there are a lot of differences which were involved in the merge and acquisition, and these could impede their success after the merge.
The first and the main difference between the two cultures is their attitude toward their self-image as being: "We" or only "I". While for the Italian the motivation in the business comes when they are open to follow their own personal ideas and objectives, Chinese are more "warm" when it comes to relationships, they are a highly collectivist culture . Employee commitment to the organization (but not necessarily to the people in the organization) is low. Whereas relationships with colleagues are cooperative for in-groups they are cold or even hostile to out-groups. Personal relationships prevail over task and company.
The Chinese rules seemed to be strange for the Italians and this created a rift between the management and the staff. After the acquisition, the Chinese management went to Italy to work, they came with total different mentalities and business approach. The first cultural difference that may impede success was the fact that they had so different approaches, that it was almost impossible to understand one another.
The second cultural difference is people's approach to uncertainty: while Italian love certain situations, where they know exactly how to act, Chinese, based on their past culture experience, don't care so much about certain situation. Even the Chinese words are full of uncertainty, they are very difficult to be understood by the other cultures. Taking Benelli's example, having Chinese managers who could take a lot of uncertain situations as normal could lead the Italians into very stressful situations at work. Even their approach to work was very different: while the Italian loved taking a lot of relaxing moments or enjoying their meals, the Chinese were used to working more than 12 hours a day, having their lunch in the office.
Another aspect of uncertainty would be the fact that Chinese, while living under rough economic conditions, are usually investing to gain short term profit, while Italians always look at long term relationships and long term benefits. Their opposite way of handling the business would lead into different groups of opinions.
Another cultural difference would be their opinion about power distance as being people perception when the power is distributed to everyone or is only in the hands of superiors. While Italian prefer equity and a decentralization of power and decision-making (they prefer teamwork and an open management style), Chinese believe that inequalities amongst people are acceptable. In their opinion, individuals are influenced by formal authority and sanctions and are in general optimistic about people's capacity for leadership and initiative. People should not have aspirations beyond their rank. This cultural difference would be a strong factor that would make the Italians reject their Chinese managers, strongly disagree with their way of handling the situations and threating their employees and would lead to a lot of people resigning.
A third risk would be the way that the two cultures communicate to each other through body language and voice control: while Chinese, instead of raising the tone, for example, repeat the sentence over and over again, Italians are more temperamental, they raise their voice and use a lot of body language that would be perceived as a nonsense for the Chinese.
There is also a resemblance between the two different cultures and this is the fact that both countries are characterized as masculine countries, which leads to the fact that in both of them selling motorcycles would be an advantage as people are interested in the new and innovative models.
As a conclusion, there are a lot of different cultural aspects that should be taken into consideration when merging two countries with different life and economic experience. If they are not treated properly, they would lead into a failure in near future.
2. Use the Boston Consulting Matrix to analyze the product portfolio of the merged company
According to Boston Consulting matrix, products are associated with: question marks, stars, dogs and cash cows depending on the market share and market growth.
The portfolio of products which was analyzed included: scooters, motorcycles, off road, parts and accessories. After the merge and acquisition, scooters stopped being distributed in China because of they were not competitive in terms of price, they are considered dogs. They have low marked share and low market growth, they don't make much profit. The Chinese production of these products should be stopped, for the company to redistribute their product lines to other models that can become stars or cows.
After the merge, they redistricted the production of scooters: they designed the models in Italy and produced the scooters in China by QJ, after that imported in Italy with Benelli's brand. These new approach would make them stars: the new merged firm introduces new models with lower prices and gains high market share and high market growth.
In 2009, the production of motorcycle had to be increased 7 times because of the market trends. The designs and the prototypes were transferred oversee, after the knowledge transfer they gained a lot of competitive advantages. They are considered to be cash cows, dues to their good results. They provided cash which should be invested to support their further growth. After Chinese decided to bring production in house, they made agreements with local professional and technical schools, to create a placement for students with proper education. This lead to reducing the cost of production, and to the reduction of prices on the market. After they gained more market share, they could be easily become stars in the near future.
Motorcycle sales was also sustained by the Chinese "countryside" – a 4 years plan which would facilitate farmers to trade their old motorcycles with new ones – the cash cows described above will also become stars in four years with high market share and also high market growth.
When talking about the merged company, analyzing the portfolio of products, there is no category that would suit the question mark products as the both companies have powerful brands that are trend settlers on both markets and also dues to the fact that they did not enter on foreign markets after the merge and acquisition, they both continued to improve the segments they produced in, but with competitive advantages. A new product that they should consider and that would first be a question mark would be a bicycle that would be sold under their name, produced in China but projected in Italy.
3. Analyze the environment, industry and company to identify problems. Develop alternative solutions to each of the identified problems.
The first environment problem of the merged company was the deterioration of the environment and the excessive carbon dioxide emissions, which lead the Chinese authorities to issue a financial compensation plan for pure electronic and fuel-celled power vehicles.
Because this factor would set the competition to develop production methods of developing these types of engines, the alternative solution would be to invest in research and development to come up with new and effective engines based on the electronic and fuel-celled technologies.
This approach will lead to a new perspective when it comes to scooters and motorcycles: the solution will be to find the right vehicles that would suit this category, promote the global advantage that they will have according to the environment needs and sell them at lower prices at the beginning, to ensure their entrance on the existing market.
This problem will be in the near future a new opportunity to sell new models with new technologies on a market that is already saturated with a large number of alternatives when it comes to types of scooters and motorcycles.
Another industry problem was the fact that Chinese models could not be sold on the traditional Italian market. Chinese did not have the expertise to design a global model that would suit the traditional Italian tastes, but their advantage was that they are a huge market with a huge potential of distribution. Another industry problem is that the Chinese are low quality oriented, while the Italians have different tastes oriented to quality and comfort. The solution for this industry problems will be to find a way to specialize each part for each segment: Italians will make the design of the product and set the trends of the market and the specific instructions "how a product should be made" and the Chinese will do the labor according to the specification written using the Italian knowledge.
After each part is specialized in the specific segment, they assemble the parts and sell them under Italian brands, identified by consumers as unique. Another industry combined with a specific company problem was the fact that the merge had a lot of technical problems, which on long term generated delays in delivering the products. The alternative solution here would be to combine the Italian and the Chinese knowledge by workshops and certain specialization for the workers on both sides, for them to straighten their skills and to learn to work together as one single team.
One company issue was the difference in the two cultures when it came to product understanding: Chinese consumers are price oriented, they are a big market with a strong buying potential, but for low price products that would suit their needs, while Italian are looking for fashion and quality when buying a product. The alternative solution would be to develop two lines of products: low cost products that would fit the Chinese tastes and special designed vehicles for Italians. Still, their approach about the vehicles should not be different because both lines would be sold on both markets: low cost would will only mean that the vehicles will not have the same features, but they will have the same quality, even if the Chinese low cost vehicles will be poor in alternative options.