Bergerac Systems Integrate Backwards Into the Manufacture of Injection Essay Sample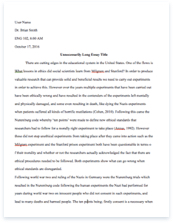 The whole doc is available only for registered users
OPEN DOC
Pages:
Word count: 309
Category: customer
Get Full Essay
Get access to this section to get all help you need with your essay and educational issues.
Get Access
Bergerac Systems Integrate Backwards Into the Manufacture of Injection Essay Sample
Bergerac Systems should integrate the backwards into the manufacture of injection-molded parts for its cartridges. Clearly, the shift in market provided a lot of room for new opportunities to Bergerac Systems. In order to capture the new market and be responsive to the fluctuating demand it is imperative to make sure the supply of Cartridges are available. If the customer came to an opinion that Bergerac's products cartridges are difficult to get hands on it will negatively impact the sales of its products. Further, Bergerac is not the industry leader in the market, it is in fourth place in terms of the revenue and it only sold 750 of analyzers in the first year. This makes it more difficult for Bergerac if it looses its customers. Also, the changing customer preferences provide a great opportunity to increase sales.
There are two ways to proceed in this situation, one is to buy a ready to use plant or build in-house capabilities from scratch. In my opinion it is good to build the capability in-house as it provides a competitive advantage to Bergerac by making it possible to tailor the setup according to Bergerac needs. There are many reasons to support my conclusion. First, Bergerac's core business is manufacturing diagnostic equipment and not making plastic pieces. If GenieTech was bought then it needs to be operated to serve outside customer who uses its plastic parts. This is additional burden to Bergerac's management team and might impact the core operations. Second, Implementing a in-house setup will add newer machinery with shorter cycle times as well as higher machine uptimes. Third, it will also produce the components at a cheaper price by around 57 cents per cartridge. Last but not the least Bergerac will get the payback within in 16 months and compared to five years if GenieTech is acquired.