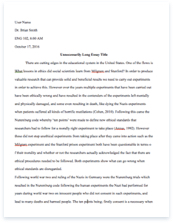 The whole doc is available only for registered users
OPEN DOC
Pages:
Word count: 414
Category:
//=home_url('') ?>
A limited time offer! Get a custom sample essay written according to your requirements urgent 3h delivery guaranteed
Order Now
• Manet is impacted by Morisot by her work.
• He asks her to model for him but of course not nude. Manet may have been infatuated with her. Painted her eleven times and he kept seven until his death. • Heavy paint on her face could have symbolized that he was working through his emotions for her. • He never posed for her but that would have been inappropriate. She would have likely liked to pose for him. • There are letters between them and there is definitely friendship and admiration. • He never depicts her as an artist.
• Manet, Still Life with Bouquet of Violets and a Fan, 1872 may be a tribute to Morisot. The Harbor at L'Orient, 1869 Young Woman at a Window, 1869
• More psychological aspect portrayed
• Despite being outside or looking out but focusing more in a thoughtful state.
The Mother and Sister of the Artist, 1869 – 70
• Manet came in to look at it before sending it to the Salon jury. He repainted some parts of it. He was not her teacher. She is furious about this and hopes that it will be rejected. She is embarrassed/humiliated. The mother asks the jury for it back then resends it worried about Manet to get angry.
Painted after Franco-Prussian War
The Cradle, 1872
Interior, 1872
• Interested in how children perceive things
Portrait of Mme. Pontillon, 1871
• Not many images of women pregnant in Western art
Morisot has simplicity and formality. Critics called her an ideal
impressionist. Only woman in the first show.
Manet, Portait of Berthe Morisot with a Fan, 1872
• Showing a lot of leg
• Flirtacious gesture
Woman Haning out the Wash, 1881
Laundresses Haning out the Wash, 1875
• Women are treated seriously vs Degas. They are not in confined indoor urban space.
Psyche (The Cheval Glass(), 1876
Monet, Nana, 1877
• Monet she is a performance of being nude
• Morisot she is more introspective
The Wet Nurse, 1880
• It is Julia, her daughter
• Practice done by women of upper middle class
• Facture – French word for brushworks.
• vs Renoir Maternity. How is it handled differently?
Fathers and children
• Eugène Manet and his Daughter in the Garden, 1881
• Eugène Manet and his Daughter, 1883
• Domesticating father
Julie is her favorite subject for the rest of her life
• Becomes more Post-Impressionistic in color and internal
Morisot died in 1895
Her DC she was not considered a painter as profession.
Related Topics