Best Times, Worst Times Essay Sample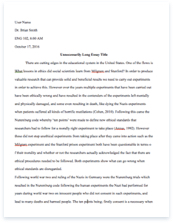 The whole doc is available only for registered users
OPEN DOC
Pages:
Word count: 865
Category: family
Get Full Essay
Get access to this section to get all help you need with your essay and educational issues.
Get Access
Best Times, Worst Times Essay Sample
I remember waking up bright and early on a May morning to make the long 550 mile journey to Gatlinburg, Tennessee. Just me and my boyfriend on our way to see my large, loud, Italian family, and I can not forget my mother, whom I hadn't seen in six months. At this point, nothing could have made me more excited about this trip. On the drive down, my phone rang; it was my father telling me that my great grandparents were able to make it for the trip and were flying down from Buffalo, New York the next day. Needless to say, I could not get to the cabin quick enough. The anxiety of seeing everyone continued to build while on the long, uneventful car ride, but the excitement of seeing my grandpa overcame all of that.
When we arrived, we were immediately greeted by 30 family members. I could not get past the initial shock of how beautiful the mountains and our cabin were. On the inside and out, the cabin was made of the prettiest and most unique logs, I had ever seen. However, the colossal mountains and the breathtaking view was what really stole my attention. After an hour of introductions and hugs, we all had my dad's famous spaghetti and meatballs and awaited the arrival of my great grandparents. I was so happy that I got to spend a week, including my birthday, with my amazing family.
Like any vacation, the time flew by with days full of shopping and enjoying the scenic mountain views, and with nights full of cherishing each others company and good drinks. With such little time, we did everything we possibly could. Before I knew it, it was time for the birthday celebration which was filled with endless laughter and cheer. I can still smell the Old Bay seasoning steaming off of the crawfish and shrimp. The only thing that could have made it better was for the party to have lasted longer.
The next day was when people started leaving to head back to reality. All of my younger cousins were headed back to school and their parents back to work. The whole day was full of tears, hugs, and long goodbyes. As the time passed, the house became more empty and quiet as me and my remaining family members reminisced on the trip. That night seemed like any other night we had in the house; it was full of celebration and fun-filled games until we were all off to bed. I was off to bed earlier than normal, since the next day was my birthday, and I was counting down the hours to enjoy a new year and reflect back on the one that just flew by.
The one thing I remember, was being awoken by a loud, mysterious "thump." I lie in bed for a couple minutes wondering what the sounds could have been. Soon after, I could hear movement from my other relatives. I hopped out of bed and ran down the stairs; I did not expect what I was about to experience. All I could see was everyone embracing each other, and I tried to wrap my head what could have happened. Before I could get around the corner, my cousins ran to me with open arms, and tried to stop me from seeing the worse thing I would ever have to see. Regardless of their efforts, I looked over the stairway heading down to the basement, and the tears and screams of fear instantly started. The only thing I could see was my great grandpa, my best friend, lying face down at the bottom of those stairs, not breathing. My heart stopped. Everyone knew how close we were and everybody instantly walked me outside to try and console and calm me down. Nothing was working, and before I could even collect a thought the ambulance arrived to take him away.
The next couple hours were filled with more prayers than I had ever said in my entire life. I received positive vibes from my family, as they had already accepted the fact that we were going to lose him. Finally, at about 4:30 a.m., we got the call that said he was gone and even though we were all prepared for the worse, it seemed to hit us all over again. When everyone started telling me "happy birthday", it made it everything escalate and made it worse. All I wanted was to spend my birthday with him or play one more game of rummy, and I could not.
Now that I have had the time to cope, I realize how truly lucky I am to have spent the abundance of time I did with my grandpa. I look back on how much fun he had on that trip, and how extremely grateful I am that we all got to spend those days together. I will always cherish everything he ever taught me about life and growing up. I miss him a lot, some days more so than others, but I still know he will always be with me, especially on my birthday.