Biography of Justine Lenz Essay Sample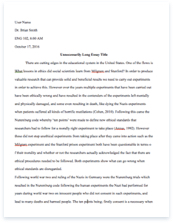 The whole doc is available only for registered users
OPEN DOC
Download Essay
Get Full Essay
Get access to this section to get all the help you need with your essay and educational goals.
Get Access
Biography of Justine Lenz Essay Sample
Fifteen years ago on July 9th, 1996, Justine Lenz entered the world. She was born at Manatee Hospital in Bradenton, FL where she lived for only a short time. Justine is the youngest of her much older brothers and sisters. Donna, who is 43, is Justine's oldest sibling and she is said to be most like her because they both have similar appearances with their extremely curly hair, and they both share a pretty crazy/ silly personality. Next in the Lenz family is her brother Grant who is 39. After Grant is her 31 year old sister Anna, and last but not least is her brother Morgan who is currently 27. Also living in her house is her dog Puppies and her cat Kiki who is usually more of an outdoor cat. Justine has quite a big family with varying ages but she loves them regardless and is grateful for them all.
In addition to living in Bradenton, Justine and her family have also lived in Elberta, and Gulf Shores, AL. She went to school in Bradenton at the Ellen Mead Academy briefly before she moved to Alabama where she attended Mrs. Jones Learning Center in Foley for pre-school. She then went to Gulf Shores for elementary, middle, and now high school. As a child Justine was put in gymnastics. About two years ago she started doing cheerleading and she's now on the cheer team at Gulf Shores High School. As a result of cheerleading, Justine met Kylee Koch who is now her best friend. She trusts her with everything and like's that they get to cheer together. On top of cheer, they also hang most weekends and listen to music, watch Ridiculousness because it's her favorite show, or conjure up something fun to do.
Justine would also say her other best friend is her mom, Shelia. She is a retired realtor so Justine spends a great deal of time with her. She learns from her and can talk to her about most anything; she's definitely the person that has influenced Justine the most. In the future Justine would like to go to the University of Alabama in Tuscaloosa. She plans on becoming an orthodontist when she completes school because she thinks she'll enjoy it and she wants to make good money. She doesn't like reading–maybe an occasional magazine—or doing homework so school might be a bit of a struggle but Justine is very smart and knows she'll pull through! If she could wish for anything she'd just want to live a good, fulfilled life knowing she gave it her all and helped others along the way.