Biography of Yegor Gaidar Essay Sample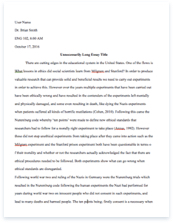 The whole doc is available only for registered users
OPEN DOC
Download Essay
A limited time offer!
Get a custom sample essay written according to your requirements urgent 3h delivery guaranteed
Order Now
Biography of Yegor Gaidar Essay Sample
Life details
Yegor Timurovich Gaider is a renowned Russian economist and a politician with a lot of implications on the politics of the country.  Yegor is a grandson of famous Soviet critical writers Arkady Gaiders and Pavel Bazhov. Yegor Gaidar was born on 19th March 1956 and has served as an editor of communist journal which imparted important ideologies to the youth and others in Soviet Union.  Being a son of famous writers, his parents ensured that he got quality education. He went for his education in Russia and graduated from Moscow State University in 1978. His parentage gave him a strong footage in Russian politics as his parents drew a political path in his life.  After serving the communist party for a long time, he quit the party and in 1991, he joined Yelstins' government. (Gaidar, 2000)
Political positions and responsibilities
Yegor held different positions in Russia. He has worked with a number of academic institutes. In 1991, he headed the Institute of Economy Politics in Soviet Academy of Science. After defecting from Communist party, he was elected in Boris Yelstin's government as the minister for Economic Development from 1991 up to 1992. He later served Finance minister from February to April 1992. As the economic minister, he is credited with having advocated for a liberal economy reforms following shock therapy principles.  He abolished state price regulation which resulted to price increase and authorization of market economy in the country. He was appointed prime minister under Yelstin from June to December 1992 and later deputy prime minister from 1993 to 1994. He was also the executive Vice president of International Democrat Union and a member to a number of advisory boards like Acta Oeconomica, CASE Foundation, and others. (Gaidar, 2000)
Ideological continuum issues
Yegor had been advocating for the right economic market in Russia. Yegor has more than 100 publications. In most of these publications, Yegor has discussed a lot   about the relationship between the political and economic history of the world. He has written extensively about the changing energy prices and future political situation of the country. In one of his famous book "collapse of an Empire: Lessons for modern Russia", Yegor calls for real economic development. Yegor has called for promotion of real economic growth instead of relying on natural resource like gas and oil. (Gaidar, 2000)
Memorable quote
In his public life, Yegor has made contribution to the development of the country in different ways. There are thousands of quotes which give his insight into the situation in Russia and what must be done to open the country to the world. One of the recent quotes by Yegor which will remain in the history and which underpin his ideologies was made in RIA Hovosti a week ago.  Yegor said that "Now that oil revenues have declined and, possibly, will fall further, the importance of this task will only rise" (daylife, 2008)
Yegor made this remark while referring to the way the Russian government has budgeting its spending. This quote underpins what he has been campaigning for all his life even when he was in the government, considering the policies that he initiated in restructuring of the economy. In this quote, Yegor was referring to the fact that Russian government must cut its budgetary spending to align with the resources and to reduce the government over reliance on oil and gases.
 Future impact on politics
Although Yegor left active public politics in 1994, he remains a critique of the Russian republic especially on the moves by the country to continue relying on oil and gas resources. History will write about Yegor with an important view of his contribution to shaping the economy of the country and also as the first premier of the Russian Republic. He has predicted  a probable sequence  of further future political events in Russia asserting that  Russia will soon recognize the independence of the some states like Abkhazia and South Osetia. One of the factor which shows that Yegor was very well aware of the political situation in the country, he had predicted a possible military conflict between Russia and Georgia which has come to pass.  However history may write Yegor as an enemy of the state since when he left the government in 1993, he had been a critique of the government and founded Democratic Choice of Russia. For example, when he was found unconsciously ill in county Kildare Ireland, he later alleged that he was poisoned by his adversaries in the Russian government (Wilson, 2006).
Reference
daylife, (2008): Quote by Yegor Gaidar. Retrieved on 4th November 2008, from http://www.daylife.com/quote/0blAcf8a1k3GT
Gaidar, Y. (2000): Days of Defeat and Victory. Seattle: University of Washington Press.
Wilson, P. (2006): Second Russian in Poison mystery. Retrieved on 4th November 2008, from http://www.theaustralian.news.com.au/story/0,20867,20845077-2703,00.html