Blindness in Oedipus Rex Essay Sample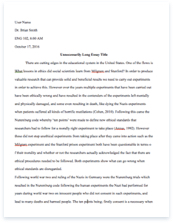 The whole doc is available only for registered users
OPEN DOC
Pages:
Word count: 534
Category: oedipus
Download Essay
A limited time offer!
Get a custom sample essay written according to your requirements urgent 3h delivery guaranteed
Order Now
Blindness in Oedipus Rex Essay Sample
Theme of blindness recurred time and again in Oedipus Rex by Sophocles. It depicts two types of blindness i.e. physical and intellectual. One is related to physical sight whereas the other, the most pernicious type of blindness, pertains to insight. This theme is incarnated through the characters of Oedipus and Tiresias. Tiresias is physically blind but whereas Oedipus is blind intellectually.
Oedipus possesses faultless physical vision throughout play except in the end but he remains blind to the reality regarding himself. At one point in the play, he has the ability to see but he is not willing to do so. He intellectual vision comes with his physical loss of sight but he is unable to cast away the psychological "slings and arrows" and mental sufferings that intellectual blindness has afflicted on him. So his blindness, both intellectual at the start of the play and physical at the end of the day, is the worst.
Theme of blindness interweaves with the main plot from the very start of the play when Oedipus says, "I would be blind to misery not to pity my people kneeling at my feet. (14)" It manifest that he refers to blindness that if h will not recognize the distress of his people. This shows his physical sight but intellectual blindness as he himself was the cause of those afflictions.  Later he acknowledges that although Tiresias is physically blind but has prophetic power when he says, "Blind as you are, you can feel all the more what sickness haunts our city. (344)". Tiresias response refers to the gravity of Oedipus' inability to see his future. He says, "How terrible – to see the truth when the truth is only pain to him who sees! (359)"
Later on Oedipus denounces his own acknowledgement of Tiresias as a seer and abuses him y saying, "You've lost your power, stone-blind, stone-deaf – senses, eyes blind as stone!(423)" and "Blind, lost in the night, endless night that nursed you! You can't hurt me or anyone else who sees the light – you can never touch me. (425)". It is illustrated that it is Oedipus who is blind intellectually as he is not willing to comprehend the situation and to understand the truth. In retort to his slur, Tiresias refers to worst form of blindness that Oedipus is suffering. He says, "You with your precious eyes, you're blind to the corruption of your life, to the house you live in, those who live with – who are your parents? (470)" and foretell, "Blind who now has eyes, beggar who now is rich, he will grope his way toward a foreign soil, a stick tapping before him step by step. (517)".
                These supportive texts clearly manifest that Oedipus was afflicted with severe intellectual myopia as he was unable t see the truth that was pervasive all around him. Actually h was unwilling to see truth around him, prior to his physical blindness and afterwards as he blinds himself not to observe the things around him. His is the most insidious form of blindness.
References
Bloom, Harold. Sophocles' Oedipus Rex. New York: Chelsea House Publishers. 1988.