Blitzkrieg Case Essay Sample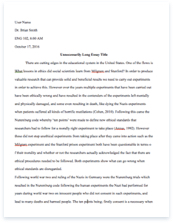 The whole doc is available only for registered users
OPEN DOC
Pages:
Word count: 433
Category: russian
Get Full Essay
Get access to this section to get all help you need with your essay and educational issues.
Get Access
Blitzkrieg Case Essay Sample
Blitzkrieg means "lightning war". Blitzkrieg was first used by the Germans in World War Two and was a tactic based on speed and surprise and needed a military force to be around tanks supported by planes and foot soldiers. The tactic was developed in Germany by an army officer called Hans Guderian. He had written a military pamphlet called "Achtung Panzer" which got into the hands of Hitler. As a tactic it was used to devastating effect in the first years of World War Two and resulted in the British and French armies being pushed back in just a few weeks to the beaches of Dunkirk and the Russian army being devastated in the attack on Russia in June 1941. Blitzkrieg was based on speed, co-ordination and movement. It was designed to hit hard and move on instantly. Its aim was to create panic on civilian population. A civil population on the move can be absolute chaos for a defending army trying to get its forces to the war front. Plus, there was rumor that hitler just wanted to kill civilians. The Germans were ruthless on the allies.
In London it only took 76 consecutive nights for Germany to take over, London had most of the civilians go underground to bunkers but brought record players and danced and got drunk to forget what was happening. Blitzkrieg was one of the fastest military tactics in history. Germany successfully used the Blitzkrieg tactic against Poland (attacked in September 1939), Denmark (April 1940), Norway (April 1940), Belgium (May 1940), the Netherlands (May 1940), Luxembourg (May 1940), France (May 1940), Yugoslavia (April 1941), and Greece (April 1941). Germany did not defeat Great Britain, which was protected from German ground attack by the English Channel and the Royal Navy.
Despite the continuing war with Great Britain, German forces invaded the Soviet Union in June 1941. At first, the German Blitzkrieg seemed to succeed. Soviet forces were driven back more than 600 miles to the gates of Moscow, with losses. In December 1941, Hitler declared war on the United States, which didn't help with the loss of production when the U.S was destroying them more then they could make them . A second German offensive against the Soviet Union in 1942 brought German forces in the east to the shores of the Volga River and the city of Stalingrad. However, the Soviet Union launched a counteroffensive in November 1942, trapping and destroying an entire German army at Stalingrad. Pure surrender. Blitzkrieg one the most successful military tactics at one point must come to an end