Blogging: An Information Sharing Tool in Business Essay Sample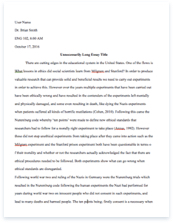 The whole doc is available only for registered users
OPEN DOC
Download Essay
Get Full Essay
Get access to this section to get all the help you need with your essay and educational goals.
Get Access
Blogging: An Information Sharing Tool in Business Essay Sample
Introduction
The Internet evolved from the need to transfer information between distant sites by connecting far apart computers and its users.  Most of the early users were academicians who share and compare their various research studies with other scholars in other schools.  The connections of these computer terminals thru long distance lines (often phone lines) that facilitated the sending of information back and forth established the network.  The first wide-area network facility developed was the ARPANET (Advanced Research Projects Agency) which connected governmental and academic computer systems in the US.  (Abbate, 2000)   Information sharing therefore is the heart and soul of the Internet.
Today, modern society is described as the information age.  Today is the era of man-made brainpower industries, or a knowledge-based economy.  This is not just an information revolution, because we have profoundly shifted our scientific understanding of the world.  While the wealthiest people in the world before often owned natural resources: land, golf or oil, wealthiest person in the world in the 20th century is he who controls the knowledge process (i.e. Bill Gates) For the first time it is now possible to be rich by controlling knowledge, as opposed to natural resources.  Information is not only power, information is wealth.
The development of the Internet basically pertains to the advances of the different information sharing application tools available in the network. Among the first applications introduced was the E-mail (Electronic mail), which is like the traditional mail (snail mail) except that instead of papers and pen, computers are used to create and send messages; Users' Network or "Usenet" for short is a global network of discussion forums (newsgroups) of a particular topic; IRC (Internet relay chat which allows Internet users to simultaneously communicate (chat or talk) in real time with people around the world; the Telnet or the way of connecting to computers that lets you log into a remote computer directly through the Internet; and the world wide web, which practically integrated all this applications functions plus allowing a user friendly graphical user interface of the internet.  (Landskroner, 2002)
With the advent of the virtual world, the Internet, has become a new channel for conducting business, other business components come in for the success of an e-commercial business. Not only did websites become virtual persona of business companies in the World Wide Web, they also become online providers of their products and services.  In fact, a well built e-commerce will be much cheaper to run that an offline business.  E-commerce allows people to browse without buying at no real cost to you.  (Darie and Watson, 2006)
The Internet has helped business companies to grow and succeed in many different ways.   Many companies capitalize on the comparative advantage that is now propelling the so called industrial gold rush in countries which has indisputably low-cost of labor through outsourcing.  In the age of information technology, outsourcing has taken a big leap due to 3 factors: global standardization and availability of hardware and software platforms; high speed and low cost of Telecommunications; Use of the Internet, as a global communication medium, that allowed rapid exchange of information. (Giovannetti et al, 2003)  Outsourcing is a business strategy where a company takes some of its existing processes and lets some outside party do them. Subcontracting is a form of outsourcing where a third party is engaged to perform a portion of the business process of the principal company.  (Gupta, 2008)
Other companies took advantage of the accessibility to network of professionals and experts available in the internet.   One of these successful companies is Goldcorp, a Canadian based company in Vancouver that made a great turnaround from internal setbacks and losses to become the best positioned senior non hedged gold producer in the world. Goldcorp revolutionized the traditional strategy in the mining industry by adopting an open source technique. Similar to the development of one of the robust and powerful computer operating systems, UNIX or Linux(USENIX Association, 2001), Goldcorp's assets were developed by a global network of experts that collaborated to examine the geological data of Goldcorp that was made open to the public via the World Wide Web.  Prize money was awarded to the person who will be able to provide the best approach to explore and extract gold in the property.  This yielded experts across the globe and eventually led the successful exploration and gold harvest of the Red Lake mine.  (Sloane, P. 2007) The key to the success to outsourcing and open sourcing is collaboration.
Social Computing Technologies
The applications developed in the Internet i.e. email and Usenet, are social computing technologies that can be used as collaboration tools that serve all users in the Internet, may it be families, governments, social organizations, educational institutions and businesses.  Today, a new set of social computing technologies are making waves in the business industry around the world, which are changing the way professionals, experts, employees, academicians and ordinary people collaborate; blogs and wikis. According to 2007 survey by McKinsey & Company, around 32-33 percent of companies around the world is using or planning to use wikis and blogs for their business information sharing needs. (McKinsey Quarterly, 2007).
A wiki, which is from the Hawaiian word meaning quick, is a server software that allows different people to freely publish and edit Web page content/ information cooperatively using any Web browser.  (Fogel and Fogel, 2006) The main idea for Wiki is "open editing" thereby promoting the participation of many experts for the development of the data usually in an informative webpage.  At the moment, the most popular Wikis in the Internet that are frequently used by academicians and students are Wikipedia and Wikihistory.  In business, wikis can be used for collaborative efforts in developing any business document like a report. For instance, members of a development team can use a wiki to add details to a report or improve specifications or innovations to a conceptual product report. In some cases, customers are requested to join the wiki into an open dialogue thereby getting direct valuable inputs from the company's target market.  (Klobas and Beesley, 2006)
A blog, on the other hand, which will be the main focus of our research paper is a term coined by Jorn Barger in 1997 from the word, web and log. (Perlmutter, 2008)  They are basically web pages that serve as short online diaries or journals created and by individuals or companies that frequently updated and are arranged in chronological order. Blogs basically contain information from people, which may be factual or opinionated.  At the same time, readers can incorporate their reactions, comments or additional information in the blogs.  Thus, basically, blogs are similar to email except that they are more efficiently interactive and Usenet except that there is a blog owner which direct and facilitate the topics and discussions in the blog.
Depending on the owner and topic of the blog, a blog can be a personal blog or a business blog.  Personal Blogs are created by ordinary individuals for personal purposes such as to share one's views, opinion or on thoughts, to build a social group with whom one shares similar hobbies or interest, or simply to create a diary about one's like in order to abreast and get in touch with friends and family. (Walsh, 2007) Personal blogs are often a blend of a personal memoir, opinion posts and links to one's photos, websites and other interests, among others.
Business Blogs
One of the Social Computing Technologies that is prevalent across the business community today is a business blog.  A business blog is a corporate tool for communicating and exchanging information with and among all people who has a stake in the business including, stockholders, the management, employees and customers by which companies are able to share and corroborate ideas, expertise, knowledge and other valuable information.  (Flynn, 2006)
There are practically countless ways how a company utilizes blogs for business.  One common and very important use is in facilitating strategic planning meeting using blogs. A company executive or team leader can use a blog on the company intranet to discuss and solicit innovative ideas from his specific officers, constituents or the general employees. (Barksdale and Lund, 2006)   Corporate blogs can therefore be used to facilitate participative management.  (Brown, 2008)  While the management is fundamentally responsible for the establishment of organizational goals and objectives, it should ensure to inculcate commitment of the employees to the mission and vision of the organization by establishing a goal that is compellingly attractive and parallel with the individual employee's goals and getting everybody to act on it.
Following the Goal-setting theory that stipulates that motivation of employees to perform is carried out through the evaluation of the fulfillment or progress in the achievement of specific goals. (Arnold et al, 2005) Management should consider a participative approach in defining the over all objectives of the company by involving the employees in the formulation of company mission and vision.  If individual goals are aligned with the general goal of the company, people will naturally seek responsibility and are willing to help solve problems by working.  Participative Management empowers employees by allowing them to broaden their scope of decision making and thus provides them opportunities to effusively utilize their knowledge, skills, and innate innovativeness. (Jackson & Frigon 1996) Empowering employees through participative management widens an employee's opportunity to contribute to the major decision makings of the organization.
In the same manner, the research and development team can use blogs to informally gather ideas from employees on new product ideas. Getting ideas directly from employees is one of greatest management strategy of the World's biggest selling car manufacturer, Toyota.  Through its employee suggestions system, it was able to provide a strategic Value Added Function in its human resource that is aligned to its overall business strategy.  The Toyota Suggestion System allows employees the opportunity to make significant contribution to the overall mission of the company. (Magee 2007) Improvement suggestions are vigorously encouraged and generously rewarded by the company which not only establishes a sturdy culture of continuous improvement but more importantly empowers each employee through their active participation.  So far, Toyota has put into action roughly 80% of these ideas that came directly from its ordinary employees which accounts for its continued quality development of its products. Toyota has practically sourced most of its quality development ideas directly from its ordinary workers. The Toyota Suggestion System is at the heart of the company's HR management system in which workers are empowered by promoting active, dynamic and direct participation of the employees in the improvement of products and services.  At the same time, it institutionalized the method of cultivating creativity and innovativeness among workers and generates high levels of loyalty. (Fujimoto , 1999)
The research proposal
Aside from those mentioned above, some companies create public blogs as marketing to help collect feedback and opinion from their target markets about a new product innovation or product concept.  Still, some other companies create blogs build a community of suppliers and customers to share your expertise and knowledge for further business improvement. (Stuart and Sarow, 2007)
My research project will try to explore the different ways in which the blogging practice can be used as business information sharing tool and integrated in the different functional strategies of a business such as marketing strategy, financial strategy, research and development, operations, purchasing, logistics, and human resources.  For instance in marketing, it will try to study link how blogs can be utilized for market penetration strategy and market development.  (Potts, 2007)
Secondly, the research will embark on discussion of the requirements for establishing a social computing technology e.g. corporation blog to ensure success. This will include discussion of the infrastructure requirements, security and data privacy, regulating policies (company policies), manpower training needs as well as human resources.  (Felix et al, 2006) A brief discussion of how one can create a business blog using free software, will be included.
Finally, the research project will try to make recommendations on how to further ensure the success of a business blog of a company.  This will include discussion on targeting on the audience, how to make the business blog searchable and other promotions schemes. (McDougall, 2006)
Conclusion
Many companies today are not incorporating business blogs as part of their online services to better communicate with their clients, suppliers and employees.  This research project will try to provide a guide for companies on how they can integrate such social computing technology to their business functions in order to improve operations and boost growth.  As a general guideline, it will not only provide companies with the basic requirements needed for putting up a business blog but will provide recommendations on how to make such business blog achieve its designed purpose.
References
Abbate, J. (2000). Inventing the Internet, MIT Press
Arnold J, Silvester, J Cooper, CL &Robertson, IT, (2005) Work Psychology: Understanding Human Behaviour in the Workplace, Prentice Hall/Financial Times
Barksdale, S and Lund, T (2006) . 10 Steps to Successful Strategic Planning. American Society for Training and Development
Brown, BC. (2008). The Secret Power of Blogging: How to Promote and Market Your Business, Organization, Or Cause with Free Blogs. Atlantic Publishing Company
Darie, C and Watson, K. (2006) Beginning ASP.NET 2.0 E-Commerce in C# 2005: From Novice to Professional.   Apress Publications
Felix, L, Stolarz, D and Jurick, J (2006). Hands-On Guide to Video Blogging and Podcasting: Emerging Media Tools for Business Communication. Focal Press
Flynn, N. (2006). Blog Rules: A Business Guide to Managing Policy, Public Relations, and Legal Issues. AMACOM Div American Mgmt Assn
Fogel, K and Fogel, KF  (2006). Producing Open Source Software: How to Run a Successful Free Software Project. O'Reilly Publications
Fujimoto, T. (1999). The Evolution of a Manufacturing System at Toyota, Oxford University Press US
Giovannetti, E, Kagami, M and Tsuji, M  (2003).  The Internet Revolution: A Global Perspective, Cambridge University Press
Gupta, A. (2008). Outsourcing and Offshoring of Professional Services: Business Optimization in a Global Economy, Idea Group Inc (IGI)
Jackson HK & Frigon, NL, (1996), Achieving the Competitive Edge: A Practical Guide to World-class Competition, John Wiley and Sons
Klobas, J and Beesley, A (2006). Wikis: Tools for Information Work and Collaboration. University of Michigan, Chandos
Landskroner, RA (2002). The Nonprofit Manager's Resource Directory, John Wiley and Sons
Magee, D, (2007), How Toyota Became #1: Leadership Lessons from the World's Greatest Car Company. Portfolio Publications
McDougall, JS. (2006). Start Your Own Blogging Business: Generate Income from Advertisers, Subscribers, Merchandising and More. Entrepreneur Press
McKinsey Quarterly, (2007). How Companies are marketing online: A McKinsey Global Survey. Retrieved from: http://www.mediamath.com/docs/MQ%20online%20marketting.pdf
Perlmutter, D.D. (2008). Blogwars: The New Political Battleground. Oxford University Press US
Potts, K. (2007). Web Design and Marketing Solutions for Business Websites: Better Sites, Better Marketing. Apress Publications
Sloane, P. (2007). The Innovative Leader: How to Inspire Your Team and Drive Creativity. Kogan Page Publishers
Stuart, L and Sarow, MS (2007). Integrated Business Communication in a Global Marketplace: In a Global Marketplace. John Wiley and Sons
USENIX Association (2001). Proceedings of the FREENIX Track: 2001 USENIX Annual Technical Conference, June 25-30, 2001, Boston, Massachusetts, USA. USENIX Association
Walsh, B. (2007). Clear Blogging: How People Blogging Are Changing the World and How You Can Join Them. Apress Publications