Bongos Essay Sample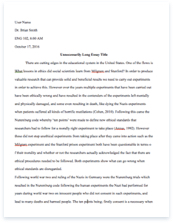 The whole doc is available only for registered users
OPEN DOC
Get Full Essay
Get access to this section to get all help you need with your essay and educational issues.
Get Access
Bongos Essay Sample
In the story we hear of 7 people from the same family. Paul, his 3 brothers and sister, his father and mother. Paul is the youngest brother, and when he was 10 years old every one of his siblings had families and jobs. The whole story takes place in the home of the family. We do not hear anything about the neighbourhood. The family lives in a house with an attic, which is filled with old useless stuff and boxes with pictures. There are a lot of pictures of Paul's siblings, and he finds a very old one of his dad and mother.
I assume the house the story takes place in, is a big house, because the family who lives there was very big, and it must be an old house too. Paul's brothers do not live in the city anymore, they moved out when Paul was 6, and Paul had never much to do with his siblings. "Yet at the same time so much was a collection of strangers. " LL. 62-63. Paul's father is just dead a few hours ago. He has had Alzheimer's for 15 years, of which he was more dead than alive. The father's dead does not come as a chock for the mother and Paul. They are not crying even though, it has only been a few hours since he past away.
It had been over two hours but so far his mother had refused to trash anything" LL. 44. None of Paul's siblings are there, only Paul and his mother. Paul is looking some of the dad's stuff through, but the mother will not through anything out. Paul does not understand this, and he goes to the attic to try to find more things, that are not worth keeping. The mother is very religious, and she has a bottle of water from Lourdes, which she saves for special occasions. Of cause the father's dead is a special occasion, and she wants to bless Paul with the water, but Paul does not like it.
The mother sounds to be very caring and loving, because of the way she wants to bless Paul, but she is also very insistent and wants to have her will. She has a nickname for Paul, but he does not like it, and he might be to old for it too. Paul listens to his mother, and he knows she is going through a hard time, so he does not want to upset her. At the end of the story Paul hands his mother a towel, but she does not really care. Paul and his mother are not close, but they care for each other. Maybe Paul could have been an unwanted child, and the mothers feelings for him are not as strong as for her other children.
The relationship between the mother and father seems to have been very good. The mother has not left him, because of his illness, and it shows a lot of love, that she has been taking care of him for his last15 years. Paul's relationship to his siblings is not very strong. As said, they had all moved out, when he was 10 years old. Paul finds a box with old pictures of his siblings as kids, and Paul is not even in one of them. "Pushing through the photos, there were dozens more of his sister and three brothers.. " LL 57-58. Paul would have wanted to have much more to do with his siblings.
When he is looking at the photos, his jaw is tightening, and he feels a little sad, because he was not there. Because of all this Paul does not know his siblings that well. He might know their looks, but their deeper personality he does not know. Paul also finds a picture in the box of his father and mother as very young. The father plays bongos and about four people are listening and clapping to it. It takes Paul a while to recognise his parents. That also indicates that he was born very late, and that he only knows his parents from their elder days.
The themes in this story are family life and different stages in life. The reason that Paul has not got much to do with his siblings, is that they are in different stages in their lives. The father is in the last stage because of his dead, and Paul's mother is maybe more in a grandmother stage than the mother stage in life. Through all the pictures Paul is looking at, we get a glimpse of the life in the family. The mother's love for the father, Paul's feelings about his siblings and the life of Paul's siblings, who were teasing each other.