Book Report – A Bridge to Wisemans Cove Essay Sample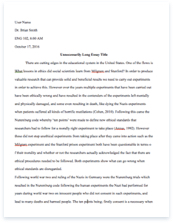 The whole doc is available only for registered users
OPEN DOC
Download Essay
A limited time offer!
Get a custom sample essay written according to your requirements urgent 3h delivery guaranteed
Order Now
Book Report – A Bridge to Wisemans Cove Essay Sample
The book "A Bridge to Wiseman's Cove" is about Carl Matt, this 15 year old boy has to grow up quickly due to his mother's unexplained disappearance. He must also confront his fears and learn to cope with the tasks of life and being social. He has to learn to cope with new experiences and looking after his younger brother Harley Matt, and making sure his Aunt Beryl will continue to give him a roof over his head. As the book progresses he creates new friendships and relationships. He develops a sense of worth and respect which is reflected on him by others.
Carl's mother Kerry usually went on short "holidays" where she would just disappear for a week or two, but she always returned. When Carl had come to terms with his mother, Kerry's disappearance, he then had to deal with his older sister who decided to run away overseas from the responsibility of looking after Carl and Harley. Carl was then forced with the responsibility of looking after his 10 year old brother Harley. Sarah, Carl's older sister who went overseas, put them on a bus and sent them to live with their Aunt named Beryl.
Eventually whilst living with Aunt Beryl, they eventually got the conclusion that Kerry wasn't ever going to come back and take care of Harley and Carl. Beryl did not cope with this information very well and went on with one of her usual tantrums. Once she had found out that Carl had reached the age where she will no longer receive child benefits from social security. She ordered Carl to leave school and get a job to pay her board, otherwise she threatened to contact social security and get both children into a foster home. So Carl left school and got a part time job at the Bowls Club watering grass, taking the place of the existing worker who was sick. After the usual staff at the Bowls Club was back watering the garden, Carl got a job working on the barge with Skip Duncan.
Skip Duncan had a huge grudge on the Matt's due to Carl's grandfather killing Skip's son in a car accident. Eventually Skip lost his grudge against Carl as Carl was a loyal worker, and was truly dedicated in getting the barge used by many people.
Throughout the couple of months whilst living under the roof that Aunt Beryl provided, Carl and Harley finally realized Aunt Beryl's true colours as a mean witch. After Beryl's continuous physical fights against Harley, this involved punching and slapping. Her last move iced the cake. Carl arrived home one day to find that Harley was chained up, barking like a dog. He was barking having the intention of annoying Beryl or her accomplice Bruce to let him free. But it was up to Carl to go down to the Bowls Club and embarrass Beryl in front of everyone, to yell at her for the key.
As Carl's life progresses in Wattle Beach he creates new friendships, he gets close to a girl named Justine who he met whilst 1 night on the beach. Maddie who Carl has a close eye on was dumped on the beach, drunk by her boyfriend Bruce Trelfo. As Justine was unable to carry Maddie home, Carl assisted in carrying her home to stay the night at Justine's. He ends up having made a whole group and network of friends. He has a sense of respect among others.
The reason Carl was able to get a job on the Barge had a lot to do with Skip Duncan's wife, Joy. She wanted to give Carl a chance and convinced Skip to allow him to work. Carl was a very valuable resource to the barge as he used initiative to get more customers. He used a traffic directors hat to direct traffic onto the barge and he gave all cars a free hose down to save the car from rusting. Joy had also grown fond to Harley, Harley was always out of trouble whilst with Joy, and with the time Harley spent with Joy he was accepted by the Duncan's and asked to live with them.
Carl is respected among his peers, and to show that he was asked to attend a fair well party for Maddie. Everyone at the child listened to Carl and wanted to hear everything that he said. As Carl and Maddie had become good friends, when Bruce Trelfo turned up at the door with a gift for Maddie, Carl went and stood up to him. He wouldn't let Maddie leave with him, so he said that Bruce Trelfo was a crook. Instantly degrading him among the others. At this point Carl feels accepted for who he is, and not for his appearance.
Without Skip, Joy and Beryl, Carl wouldn't of ever reached the point he is at. The Duncan's were a significant part of his life. Carl has learnt how to deal with life and when he watched the osprey soar into the air, he got the realization of freedom. He could finally let go after finding out that his mother was dead.