Book report of 'Owls in the family' Essay Sample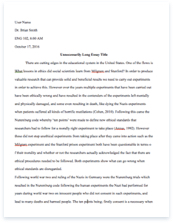 The whole doc is available only for registered users
OPEN DOC
Get Full Essay
Get access to this section to get all help you need with your essay and educational issues.
Get Access
Book report of 'Owls in the family' Essay Sample
* Character's profile & feature
In the book 'Owls in the Family' there is a boy who call Billy who is one of the main character in the book. He is now in the high school and he loves animals very much. He had a dog, about thirty gophers, many gophers and also two owls. He has two best friends who are also characters in the story and they are Bruce and Murray. They three boys like to group together and play with the pets which they all have .
* Cast your story
The book 'Owls in the family' is a great book which talks about animals. In this book it talks about Billy and his two best friends went to hunt owls for a pet and it talk about some information about owls which makes me learn more about owls. Also in the book talks about the life after the boys brought back the two owls. In the book there are many funny parts which make me laugh a lot. And there are many unique things which the two owls can do but the others can't so it is a great book to read.
* Letter to author
Dear Farley Mowat,
Hi! I am a reader of the book which you wrote. It is 'Owls in the family'. After I had read this book I think it is the greatest book I had ever read which is about pets. The way you wrote about the experience which Billy being with the two owls is very funny and good. But I kind of don't like the ending because seem to be a happy ending but it is not. If it is a happy ending I will love this book more. Also after I read this book I know more about Owls and let me think that owls are not that scary too. Lastly hope you will write more books which are about animals. Your reader,
Jane Wong
* Advertisement
I recommend all of the others to read this book because this book is a very interesting and funny book which I haven't read for a long time and this book may help you to know more about the relationship which is between animals and human. The greatest thing is that it can help you to know more about owls.