Book Report Rumble Fish, by S.E. Hinton Essay Sample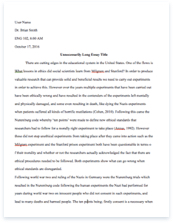 The whole doc is available only for registered users
OPEN DOC
Download Essay
A limited time offer!
Get a custom sample essay written according to your requirements urgent 3h delivery guaranteed
Order Now
Book Report Rumble Fish, by S.E. Hinton Essay Sample
Rusty James- Rusty-James is a fourteen-year-old kid who feels he can achieve any thing in life with his fists. He is the number-one tough guy among the junior high kids who hang out and shoot pool at Benny's, and he enjoys keeping up his reputation. What he wants most of all is to be just like his older brother, the Motorcycle Boy. Rusty-James confesses himself that he isn't a particularly smart person, and he relies more on his fists than his brains. Every time he gets into trouble, which he can't handle, his brother is there to help him out. Rusty-James' lack of direction, causes him to long for the days of the street gangs and his blind drive to be like his brother eat away at his world until all come apart.
Steve Hays- Steve is Rusty's best friend and he is also fourteen years old. He is kind of nerdy and cautious about everything. Him and Rusty have known each other from the cradle and that is why they are so close even though Steve is considered "uncool" by the rest of the gang. He looks like he is twelve years old and he acts as if he is forty.
Plot Summary
A 14-year-old boy, Rusty-James meets up with his childhood friend Steve Hays. Together they discuss and recall their adventures and crazy childhood. It starts off with Rusty playing pool at Benny's when he hears that Biff Wilcox, a tuff gangster wants to kill him because he swore at Biff's girlfriend. Rusty acts real cool about it and pretends not to care. He goes to Patty's house, his girlfriend, and she pleads him not to fight anymore and he's just like this is the last one, but she doesn't believe him anyway. After that he goes to the parking lot where the fight is taking place. He sees his friends there and he also sees Biff's friends there. He counts the people and makes sure no one brought any weapons just like his brother, the motorcycle boy taught him to do just before a fight. They start cussing each other out and then the fight starts, while everyone else watches. Biff pulls out a blade and this makes the fight unfair. But still Rusty manages to take him down and knocks the crap out of him. While Biff is on the floor Motorcycle Boy walks in the middle of the fight and gets pissed of at his little brother. While Rusty is distracted Biff gets up and cuts Rusty on his side above his hips.
Motorcycle boy gets angry by seeing this so he breaks Biff's wrist and leaves him lying there. All of Biff's friends abandon him when Motorcycle Boy arrives, as he is sort of the legend of the town because he used to be the leader of the former gang of the neighbourhood called Packers. Nowadays he just steals motorcycles and reads books. He also likes to travel a lot. Rusty loves his older brother and wants to be just like him. He never really succeeds in doing so because he is really dumb. Rusty starts to hang around with his brother so that he can get to know him better and also be as good as his brother is.
One night Motorcycle Boy goes out in the night to break in the near by pet store and Rusty follows him. He frees all the animals in there and he is taking the fish to the river to free them when the cops come and shoot him. Rusty is just horrified and he just lets himself get caught by the cops and he is sent to the reformatory for five years. His life his totally messed and he has no idea where he is going. He is just a bum, but his friend Steve has led a great life even though they both were together in their early years. The only difference is that Steve had a goal in life and he accomplished it unlike Rusty.
Subplot Summary
One of the subplots in this book is Rusty's relationship with his older brother, Motorcycle Boy, who Rusty tries so hard to imitate. At first he wants Motorcycle Boy to get out of his life but at the same time his older brother is his role model. As time passes, Motorcycle Boy really helps his little brother out of the trouble and fights he gets into and Rusty really becomes dependant on him and wishes more and more to be like him and understand him better which also a leading factor in the destruction of his life.
Voice
Its told from Rusty's point of view, so it's first person and its limited.
Theme
The main theme of this story is to be prepared for the future and have a proper realistic goal in life that will make you successful. The reason for Rusty's failure is that he didn't plan for the future and he depended too much on one person, his older brother, as his idol and role model. If he were more original and sensible, he would have made it through.