BP and the Gulf of Mexico Oil Spill Essay Sample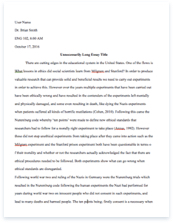 The whole doc is available only for registered users
OPEN DOC
Download Essay
A limited time offer!
Get a custom sample essay written according to your requirements urgent 3h delivery guaranteed
Order Now
BP and the Gulf of Mexico Oil Spill Essay Sample
By delving into the BP Gulf of Mexico oil spill, one of the most profound and highly discussed environmental disasters in history, it becomes apparent that the contributing factors behind such a catastrophe stretch far beyond simply poor weather conditions. The case provides insight at great depth, which would support the fact that the most critical mistakes leading to the oil spill were in fact made at the corporate level. The behaviours of individuals and groups within BP, and subcontractor organizations Transocean and Halliburton, significantly increased the chances of unsuccessful and disastrous operations within the Gulf of Mexico. More specifically, critical flaws regarding management's decision making, the lack of a well-established leadership role taken by certain executives and an overall failure of teams to effectively coordinate together would explain how "the largest offshore oil spill in U.S. history"1 occurred. Historical Context
BP, originally the Anglo-Persian Oil Company in the early twentieth century, was a prominent player in oil discovery from the very start of exploration in Persia. British government showed an immediate interest in ownership of the company, aware of the tremendous profits that oil reserves in the Middle East would result in. In spite of dominance by Shell throughout the twentieth century in offshore oil production in the Gulf of Mexico, BP eventually passed its competitor in oil production in the gulf by exploring deeper waters and bearing more substantial risks. As John Browne became CEO of BP in 1995 he strongly enforced meeting tough financial targets and encouraged deepwater exploration in regions "fraught with technological challenges and political risks."2 Earnings per share rose by over 600 per cent and financially, BP was an industry leader. The significance of BP's dominance and financial growth throughout the twentieth century is that it served as a strong motivator to bare increasingly greater risks in deepwater exploration. In addition, financial success may have led to a certain disregard for safety policies throughout the company.
The company's operations were placed under public scrutiny as numerous safety audits identified major concerns. For example, the March 2005 fire at the Texas oil refinery resulted in many fatalities which, as investigations revealed, could be explained by "a lack of operating discipline, toleration of serious deviations from safe operating practices and apparent complacency toward serious process-safety risks."3 It was even criticized by former secretary of State and Treasury James Baker that cost cutting could have very well contributed to the lack of adequate safety policies. Clearly, the risks that company management were willing to take in deepwater exploration arose from extrinsic motivators, such as high profitability.
BP may have continued flourishing from a financial perspective; however their ability to prioritize safety was dismal despite safety initiatives implemented during Browne's tenure. Throughout the early 21st century, John Browne and BP's head of exploration and production Tony Hayward held meetings to address safety concerns and overcome organizational errors. However, changes in performance lagged behind expectations as the Occupational Safety and Health Administration continued to allege severe safety violations on the part of BP. Historical context would explain that BP continued to risk the safety of the host environment and its employees in spite of efforts to prevent such occurrences. The company's extensive goal in creating tremendous profits in previous oil discoveries was no different from their goal in the Gulf of Mexico. Decision Making Flaws
The various flaws in decision making made by management on the Deepwater Horizon were linked to cutting costs and being convenient. If these two criteria were met, then BP management more often than not were found to have made such a decision and disregarded basic safety principles for all employees and the surrounding environment. Having used only six centralizers, far less than the originally planned sixteen which was essential for the installation of the casing around the Macondo Well, was the first of many critical mistakes on the part of BP management. They fell short of additional centralizers and team leader John Guide made a nonprogrammed decision to continue the procedure. The complexity of the situation brought about an issue that was not previously recognized by the executive in command. BP also chose to use a "long string"4 system to install the production casing, which was less expensive but far riskers as the Wall Street Journal investigation later revealed. These poor decision making skills in the initial stages of the project are attributable to management's bounded rationality. The alternatives that management chose were clearly not the safest, nor well thought out.
A consensus was never reached or even considered, and thus can be argued that decision making on the basis of cutting costs and saving time was a very narrow minded approach. The failures as a part of the cement job were largely credited to the subcontracting organization Halliburton. Failed stability tests of the cement mixture were never reported to BP. In additional, "unidirectional flow"5 was concluded even when workers were unable to bring the flow of mud to the required amount. The decision to continue with the procedure in both scenarios demonstrated a clear escalation of commitment. Despite being aware that tests were failed, BP and Halliburton later continued the procedure which was contrary to the original plan. Further, BP well site leader Bob Kaluza did not have substantial experience in deepwater drilling. He was told to have said he planned to "learn about deepwater drilling" on the Deepwater Horizon rig6. Clearly this supposed leader lacked the crucial explicit and tacit knowledge that should have been an absolute requirement for such an operation.
Nonprogrammed decisions were also made by BP's top onshore manager Ronald Sepulvado who had admitted he had never run a negative pressure test in the way that it was being done on April 20. He was forced to make a decision in a situation where he was attempting to provide solutions to issues not previously encountered. Earlier that day, there were clear communication issues between the Transocean crew and BP workers. There was disagreement about the way that the negative pressure test would be done. Jimmy Harrell, the top drilling manager at Transocean felt no proper structure was in place to evaluate the pros and cons of the different decisions being made by BP executives. There was clearly no consensus. Arguably the most critical and inexplicable of management decisions was made when the negative pressure test was clearly unsuccessful. The pressures that were measured suggested the possibility of a leak, which would have been detrimental for the environment and overall project. After conducting the tests several times with results drastically different from requirements, BP well site leader Donald Vidrine inexplicably concluded the negative pressure test successful.
It was made obvious that this terrible decision, alongside the many made throughout the operations, was a result of an executive's selective perception. The fact that decision makers felt unmatched results or unplanned procedures were satisfactory enough to continue with subsequent procedures illustrates a pure neglect of the environment and opinions of others. In this case, other executives should have been informed of the unexpectedly high pressure results before declaring the test as successful. A lack of communication and selective perception led to an extremely poor decision being made.
The regulatory environment in which BP and its partners operated presented various challenges to the organizations. Waste regulations, for example, forced BP to choose an unusual spacer to pump into the well. They had used leftover fluids that were available on the rig to conduct the negative pressure test, which avoided disposing these fluids onto the mainland. Such regulations prevented BP from operating in ways that were more suitable and convenient for them. The lighter weight of the spacer meant that the cement job was the only means of preventing the upward flow of hydrocarbons from within the well. This decision was a clear representation of a lack of necessary expertise or knowledge in dealing with similar situations. Inadequate Leadership
Throughout the operations that took place in the Gulf of Mexico by all organizations, the critical decisions were always made by persons possessing legitimate power. That is, executives and onsite managers held positions of authority so that their choices and decisions had to be followed by workers within the team. If authoritative figures possess the right skills and have the expertise to deal with all types of work related situations, then following their lead would result in high levels of productivity. However, the problem within BP was that the managers with legitimate power often lacked expert power. Well site leader Bob Kaluza did not have the knowledge to deal with the problems throughout the cement job, yet he was a manager for the team. At various stages throughout operations, different managers had to lead their teams and overcome issues that presented themselves. Considering the dismal overall performance of BP and its partners to secure the oil reserves and extraction, there was a severely low level of leader effectiveness. This could be attributable to the fact that managers at all levels of operations led their teams in an autocratic leadership style.
Decisions were made by the leaders alone, without having consulted the working groups or other experts. This self centered approach to making critical decisions was a large component of the oil spill mishap. Another aspect of the failed leadership qualities exemplified by management was a lack of consideration for the opinions of the workers and a lack of identifiable initiating structure. Both would have promoted better communication and prioritized planning and scheduling, which were seldom executed in the operations. For example, the initial plan required for the contractor Schlumberger to perform a number of critical tests following the cement job. However, at the expense of safety and a well-executed cement job, BP chose to send the technicians home. They were not considerate of following the initial plan, which would have led to a much more secure and safe job. Transformational leadership, which is said to generally elevate overall task performance of the team and followers, was never exemplified by management.
Workers were never encouraged to present alternatives using their explicit and tacit knowledge in similar operations or challenged to offer new ideas. With the various problems that BP and contractors faced, such as failed negative pressure tests or a lack of centralizers, there were many opportunities for leaders to further engage workers to offer viable alternatives. The way in which leadership was exemplified throughout the aftermath of the disaster was arguably more dismal than throughout the actual operations in the Gulf of Mexico. Tony Hayward, then CEO of BP, failed to acknowledge the devastating oil spill that was affecting the lives of people throughout the country. His laissez-faire leadership style resulted in public outrage that was undoubtedly justified. This was demonstrated as he was photographed participating in a yacht race shortly after the oil spill occurred.
His responses to the media reflected his cowardly mannerisms towards to the entire situation. Hayward demonstrated selective perception in that he addressed the catastrophe that was easily attributable to human error as an "industry accident"7. At a time where BP would be most reliant on its CEO and company leader, Hayward proved that he could not demonstrate conscientiousness or agreeableness towards the opinions of the frustrated general public. Fortune magazine claimed that "Hayward downplayed the size and significance of the spill and minimized BP's role"7. Whether under public scrutiny or public praise, a leader must always be willing to accept responsibility for critical decisions that take place in the company. Tony Hayward's failure to understand that he would be held highly accountable for the offshore disaster and accept responsibility for it was a few of many reasons why he was a dismal leader. Group Mechanisms
The overall completion of the operations relied on many different teams to fulfill their roles effectively. BP managers would work alongside teams of contracting companies such as Transocean and Halliburton to complete tasks. Considering the complexity of the different tasks and that different skills and expertise were required to complete them, the overall project consisted of action and project teams. BP was not skilled in all areas of the operations, hence why contracting organizations were called to take care of certain tasks. The problem with the organization's teamwork was that there was pooled interdependence used to achieve company goals.
Certain groups, such as the Halliburton cement team required BP to complete the Macondo Well operations before undergoing the cement job. The ability for them to complete their task depended on the BP team. This example would fall under both types of interdependencies. To some extent, coordination was not really necessary or beneficial because not all teams were skilled in the same ways as others. This prevented collective efforts between teams. The greatest flaw in teamwork was that taskwork/teamwork processes were entirely nonexistent. Relevant ideas and information were never gathered and presented to a leader, nor were workers encouraged to think creatively for alternatives. Instead, leaders of the teams made decisions entirely according to what they felt were best. Avoiding/Mitigating the Disaster
First and foremost, visibility should have been emphasized in the workplace so that workers could have offered their opinions and alternatives to situations. With management clearly in charge of decision making, with an autocratic leadership style, ordinary workers were forced to follow the rules that their team leader, at times lacking key skills as in the case of Bob Kaluza, would establish. There were obviously problems that surfaced at every stage of the operation, which at some point, were neglected by management. Perhaps these leaders were inexperienced or lacked the necessary expertise to make the safe and secure decisions. In that case, a far greater level of training and education is required so that workers gain the explicit and tacit knowledge relevant for large scale projects. Also, when encountering issues that could affect the way the tasks will be completed, the company's board of directors should be notified and consulted with prior to making impulsive or narrow minded decisions. It is essential that ordinary workers and employees, not just executives or managers, gather together to collectively learn about the project at hand and how to overcome various obstacles. This way, the chances of following through with the original plan, one that almost everyone agrees upon, are much higher. Conclusion
Contrary to what Hayward attempted to convey to the general public, the disastrous oil spill could have been prevented if there was a more stringent focus on organizational behaviour. An effective set of leaders, implementation of taskwork/teamwork processes and emphasis on proper training could have positively impacted BP and prepared workers to dealing with unrecognized issues.
Bibliography
Colquitt, Jason A., Jeffrey A. Lepine, Michael J. Wesson. Organizational Behaviour, McGraw-Hill Ryerson, 2010. Roberto, Michael. "BP and the Gulf of Mexico Oil Spill." Richard Ivey School of Business (2011).