Bridget Jones Diary and Pride and Prejudice Essay Sample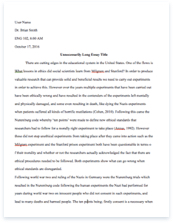 The whole doc is available only for registered users
OPEN DOC
Download Essay
Get Full Essay
Get access to this section to get all the help you need with your essay and educational goals.
Get Access
Bridget Jones Diary and Pride and Prejudice Essay Sample
Compare the opening sections of Bridget Jones Diary and Pride and Prejudice. How do the directors make the film accessible to a modern audience?
Bridget Jones Diary is based on Jane Austen's most memorable love story, Pride and Prejudice. Bridget Jones was released in 2001, starring Hollywood actors such as Colin firth, Hugh Grant and Renee Zellweger as Bridget Jones.
Pride and Prejudice was released in 2005 however it is a film version of Jane Austens novel.
Both films are modern but of different styles. Pride and Predjudice was set in the late 18th century and early 19th century, where marriage, social classes and wealth were major themes during that era.
On the other hand, Bridget Jones is a modern adaptation of Pride and Prejudice. This was also reflected in the decision to cast Colin Firth as Darcy, since he played the role of Mr Darcy in the popular BBC's series of Pride and Prejudice, again emphasising the point that Bridget Jones Diary is loosely based on Pride and Predjudice.
I will be looking at how effective each opening is and which films are accessible and appealing to a modern audience.
In both of the films, we are introduced to the character walking towards their family home.
In the opening section of Bridget Jones Diary; we are introduced to Bridget and her parents. We hear Bridget's thoughts and emotions, which tells us about her character and her personality. Bridget attends her mothers annual new year party. We are introduced to Bridget and her old fashioned parents. Her mother tries to set Bridget up with some dull middle-aged man.
This time however, she is introduced to a handsome human-rights lawyer named Mark Darcy. After this we see Bridget alone in her apartment and very drunk. During this time she decides that she will not allow herself to be alone next New Years Eve. To help her achieve this goal she makes resolutions to reduce her intake of alcohol and cigarettes, and loose twenty pounds. She also began to write in a diary, to help her take control of her life.
Bridget Jones is set in her mother's grand house when Bridget attends her mother's curry Buffet and Bridget's apartment in London during the opening credits.
The weather is unpleasantly cold, miserable and bleak in the beginning, when Bridget is walking towards her mother's residence, which reflects her emotions and feelings. This could also be described as pathetic fallacy.
However the snow also sets the magical and festive spirit of Christmas.
The main camera angles in the opening of the film are, close ups. This is used to focus attention on the character expression and to communicate the characters feelings and emotions to the audience. An example is when Bridget is introduced to Mark Darcy, so we see their reactions and their facial expressions. There is twinkle magical music when the moment Mark Darcy reveals himself.
There is a high angle and tilted frame when Bridget was ordered to go up the stairs to get changed. This reflects on the annoyance at the way her mother treats her.
In the first, set "All By Myself," we see Bridget drunk. moping on her sofa and then, suddenly, lip-synching with the song which was humorous until the audience realizes that she's really into it. The effect of the music is for the audience to feel sympathy for Bridget but also to create . Depressing music reflects her feelings and the mood.
The opening of Pride and Prejudice is similar to the beginning of Bridget Jones Diary. Like Bridget Jones the main character, Elizabeth Bennet approaches the family home. We are introduced to the characters in ball. The Bennet family meet Mr Darcy and Mr Bingley. The music at the ball was very upbeat, jolly and jaunting. The music stopped when Mr Darcy and Mr Bingley walked into the ball, it showed they were important and of higher class.
In the Beginning there is a tracking shot to show the different characters in each room. There is also many close ups of the main character which is similar to Bridget Jones, this is used to emphasize her facial expression and to see her reaction towards the other characters.
Pride and Prejudice is set in a peaceful, calm countryside which reflects 19th century life. In the opening the film is set in the fields, and then the sun rises gradually which sets the mood. There is also a piano recital which was quite calming and soothing. This is effective because it fits in with the genre, which is romance.
The main character, Elizabeth Bennet is intelligent, opinionated and speaks her mind. She wears a long plain dress and comes from a middle class family.
Mr Darcy is similar to the Mark Darcy in Bridget Jones. He is a wealthy gentleman who owns a large estate in England. He is quiet, miserable and aloof yet desirable because of his fortune. He wears a black suit and speaks formally.
Mrs Bennet is an over confident, embarrassing woman, whose only goal and aspiration is for her daughters to be married which parallels Bridget's mother.
In conclusion
I assume a younger audience would prefer Bridget Jones Diary because it is easier to understand and very entertaining. However some younger people would prefer watching Pride and Prejudice because of well known actors/actresses are staring in the film