British American Tobacco Bangladesh Essay Sample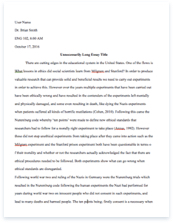 The whole doc is available only for registered users
OPEN DOC
Download Essay
A limited time offer!
Get a custom sample essay written according to your requirements urgent 3h delivery guaranteed
Order Now
British American Tobacco Bangladesh Essay Sample
British American Tobacco Bangladesh Company Limited is a subsidiary of the British American Tobacco Group Plc. The group is the second largest tobacco company in the world with its Head Quarters in Globe House London. British American Tobacco Group has its business spread over 180 countries with over 250 brands.
The group is divided into 4 regions which are the 1.) Americas, 2.) Western Europe (WE), 3.) Eastern Europe Middle East and Africa (EEMEA) 4.) Asia Pacific (ASPAC).
Each region is then divided into a number of Areas. British American Tobacco Bangladesh is part of the South Asia Area under the ASPAC region. The Area headquarters are in Pakistan and it includes Pakistan, Bangladesh and Sri Lanka. The Regional Headquarters are in Hong Kong.
South Asia Area is the fastest growing Area in the group and one of the most important areas for the ASPAC region. Within the Area, Bangladesh is responsible for providing both volume and volume share. It is one of the fastest growing markets of BAT Group and is considered among the T40 markets or the Top 40 markets which is one of the highest tiers within the group.
BAT Bangladesh is currently the joint market leader with Dhaka Tobacco Industry in the cigarette market. It is the only international company in the Bangladesh tobacco industry and is the value leader of the market. It operates in all segments of the cigarette industry and locally manufactures and sells a mix of both international and local brands.
It is listed in the Dhaka and Chittagong Stock Exchanges with majority of its share held by BAT Group. The company follows very strict international standards in all its processes and practices and in one of the most reputed companies in the country.
THE ORGANIZATION
British American Tobacco Bangladesh (BATB)
British American Tobacco Bangladesh Company Limited is one of the largest private sector enterprises in Bangladesh, incorporated under the Company's Act 1913 on 2nd February 1972 and since than it has been the market leader in the country. Currently the company employees about 310 managers and 1000 people directly and further 40,000 indirectly as farmers, distributors and suppliers. In its effort to create an international market for Bangladeshi leaf tobacco the Company has been exporting tobacco to markets in developed countries like UK, Germany, Poland, Russia and New Zealand.
BATB markets major International cigarette brands like Benson & Hedges, Pall Mall and John Player Gold Leaf, which are complemented by local brands such as Capstan, Star, Scissors, Pilot and Bristol. The company also markets imported cigar brand called "Dunhill" and exports processed leaf to various countries around the world.
Afforstation and Safe Drinking Water (Probaho) are the pet projects of the company, which have started in 1980 and till now the company has planted 42million trees across the country and installed 18 filtration plants in parts of the country. In this regard, British American Tobacco Bangladesh has won many awards during last 28 years but the most prestigious of all are Prime Minister Afforstation Award in 1993, Presidents Award in Agriculture in 1975, Sports Journalist Award and FAO Award in 1998.
The Company has its Head Office and the cigarette factory in Dhaka, a green leaf threshing plant in Kushtia, a green leaf re-drying plant in Manikgonj and a number of Leaf and Sales offices throughout the country.
Historical Background of BATB
British American Tobacco Bangladesh (BATB) Company Limited is the recognized leader in Bangladesh cigarette market, with a long established reputation for providing its consumers with consistently high quality brands. The journey of this company started long back. BATB was established back in 1910 as Imperial Tobacco Company Ltd. with head office in Calcutta. In the very beginning Imperial Tobacco Company (ITC) launched a branch office at Moulivibazar Dhaka in 1926. Cigarettes were made in Carreras Ltd., Calcutta. Imperial and Carreras merged into a single company in 1943. After the partition in 1947, cigarettes were coming freely from Calcutta, but introduction of customs barriers in 1948 between India and Pakistan interrupted the smooth flow of cigarettes from Calcutta to East Pakistan.
In March 01, 1949 Pakistan Tobacco Company (PTC) came into existence with head office in Karachi; with the assets and liabilities of ITC Limited held in Pakistan. The then East Pakistan Office was situated in Alico Building, Motijheel. In order to meet the increasing demand, the first factory in the then East Pakistan was established in Chittagong in 1952. From this time onwards requirements for cigarettes for East Pakistan markets were met from products manufactured in Karachi. In 1954 PTC established its first cigarette factory although high-grade cigarettes still came from West Pakistan. The Dhaka factory of PTC went into production in 1965.
After the Liberation War, Bangladesh Tobacco Company, more widely recognized as BTC, was formed on 02 February 1972 under the Companies Act 1913, with the assets and liabilities of PTC. Shareholding position for GOBand BAT was 1:2. BTC (Pvt.) was converted into a public limited company on 03 September 1973. British American Tobacco played a pivotal role in BTC's creation in 1972 and since then has been involved in BTC's development every step of the way. In 1998, it came to be known as British American Tobacco, Bangladesh, more commonly called BATB.
Ownership Status of the Company
British American Tobacco Bangladesh is a public limited company with an authorized capital of TK. 60 crores listed in the Dhaka and Chittagong Stock Exchanges.
Structure of BATB
BATB is a public limited company. Managing Director is the operational head and appointed by the British American Tobacco. Head of every department carries out their functions with the help of Line Managers. Different department have different structure according to their function and responsibility.
The "Board of Directors" and Executive Committee (EXCO) govern the overall activities of the company. The Board of Directors is composed of 8 members who are called Directors. The Chairman heads the Board of Directors. Chief Executive of British American Tobacco Bangladesh is called the "Managing Director" who is normally appointed by "BAT Holdings". Managing Director of the company is the Chairman of the Executive Committee. This committee includes the head of all the functional departments like the functional heads of Marketing, Operations, Finance, Human Resources, Corporate & Regulatory Affairs and Legal & Secretarial. Functional Areas of BATB
BATB is a process-based organization. BATB has been operating its business under the following functional areas:
Supply Chain
Marketing
Corporate and Regulatory Affairs
Human Resource
Information Technology
Legal and Secretarial
Finance
MARKETING OVERVIEW
Products:
The tobacco industry in Bangladesh consists of cigarettes, biri and other tobacco products cigarettes being the higher priced product of the industry. British American Tobacco Bangladesh operated only in the cigarette market. The tobacco industry has been shifting gradually from a biri dominated market to a cigarette based market. The products of British American Tobacco Bangladesh are given below:
1. Benson & Hedges
2. John Player Gold Leaf
3. Pall Mall
4. Capstan
5. Star
6. Scissors
7. Pilto
8. Bristol
British American Tobacco Bangladesh believes in maintaining a strong and complete portfolio that is capable of meeting the needs of the majority of the consumers and thus maintains a large portfolio as opposed to its competitors. The company maintains brands that are strategic to meet consumer needs as well tactical brands that are important to face the competition. Within the portfolio of the company there is a mix of Global and International brands as well as local brands.
Price:
British American Tobacco Bangladesh has brands in all segments of the market to meet the consumer needs of the segment. The break down is given below;
1. Premium Segment-Benson & Hedges
2. Mid Segment-John Player Gold Leaf, Pall Mall, Capstan
3. Low Segment-Star, Scissors
4. Very Low Segment-Pilot, Bristol
The pricing is based on the government excise, brand value proposition and competitive scenario.
Promotion:
As a responsible market leader in a controversial industry British American Tobacco Bangladesh has proactively introduced a Code of Conduct regarding the marketing of tobacco products. BATB have always conducted BATB's business responsibly and BATB are committed to demonstrating that sensible self-regulation is appropriate for BATB's products, which carry health risks and should be consumed by adults only.
The Code of Conduct is a set of provisions and principles, which clarifies BATB's position on and guides all aspects of BATB's marketing activities. BATB aims for this clarification to be established as the industry standard for responsible and reasonable tobacco marketing activities in Bangladesh. Key features of BATB's Code of Conduct are:
The parties subscribing to these Standards (the "Participants") wish to record their belief that tobacco products should be marketed in a responsible manner and that reasonable measures should be taken to ensure that the promotion and distribution of tobacco products is:
– Directed at adult smokers and not at youth
Consistent with the principle of informed adult choice
These Standards should be observed in both their letter and intent In subscribing to these Standards, the Participants wish to encourage All others who manufacture or market tobacco products to join them as Participants All others who are associated with the manufacture, sale,
distribution or marketing of tobacco products to embrace the principles of these Standards The practices of the Participants should not be less restrictive than these Standards unless required by law, but any more restrictive legal requirement or voluntary undertaking shall take precedence over these Standards The Participants should incorporate these Standards into their own internal codes The Participants intend to support the comprehensive incorporation of these Standards into national laws These Standards do not apply to the relationship between Participants and their suppliers, distributors or other trade partners, although those parties are encouraged to comply with the Standards in any dealings they have with consumers.
The Participants shall take reasonable measures to prevent third parties from using their tobacco product brand names or logos in a manner which violates these Standards These Standards are not intended to prohibit the use of any trademarks as brand names or on packaging A Participant shall comply with these Standards as quickly as possible, and in any event no later than 12 months from the date that it subscribes to the Standards or, where existing contractual provisions prevent earlier compliance, in any event by December 31, 2002, provided in all cases compliance is not in breach of relevant laws. The timetable for compliance with the Sponsorship Standards is set out in paragraphs 17 and 19
Distribution:
Being a responsible tobacco company and a signatory to the International Marketing Standards British American Tobacco Bangladesh is required to focus on Trade Marketing and Distribution for driving its business. Thus at BATB there is a strong Trade Marketing Team spread all across Bangladesh.
In all the Marketing Team is mainly focused around the Trade Marketing & Distribution (TM&D) team with other sub processes of the marketing team designed to support business growth through the retail. As such the marketing team consists of the following areas:
1. Trade Marketing & Distribution
2. Strategic Planning & Insights
3. Brand Marketing
4. Business Development
It is the priority of the TM&D team to ensure that the company's products are properly distributed as per the distribution guideline of the company. The TM&D team is headed by the Head of Trade and generic organogram is given below:
Distribution Channel
The Company sells their product to the distributors; in turn the distributors sell to the retailers and cash & carry as well. Cash & carry are nothing but wholesalers. Cash & Carry are needed because at times the retailers may not have adequate funds to buy the required quantity.
Regional Go-down: There are five regional go-downs through out the country to fill every regional demand just at the time of need, and to overcome various uncertainties related to physical distribution of products, every regional go-down is directly controlled by separate Regional Manager to face the regional physical distribution challenge.
Distribution Warehouse: All distributors have their own warehouse, where cigarette can be kept safely while not degrading its product quality. Distributors buy the cigarette from BATB and from that point ownership and all responsibilities of the products go under the distributors.
Cash & Carry: They are businessmen who sell cigarette directly to consumers and at the same time they sell cigarette to the retailers.
Retailers: Retailers are at the end of the physical distribution system of cigarette Selling products directly to the consumer.
Distributors: The financial standing of the distributors, their reputation in the local region, and prior related business experience are some of the key criteria examined when a distributor is selected. The regional manager, supply chain manager and head of trade marketing prior to making a decision check the evaluation forms and field recommendations. After a distributor is selected, they issue a 'letter of intent' that specifies certain requirements of the company. After these requirements are satisfactorily fulfilled, a formal 'letter of appointment' is issued.
Distributors buy fixed volumes of cigarettes from BATB at a set price and resell to the retailers. The company closely monitors their activities and performance and ensures them to operate in the market at the highest standard. Distributors follow a work routine set by the company, generating paper work, and reports as required.
Distributors are assigned a certain geographic region within which they sell their cigarettes. Different routes are assigned within the region that helps to sell their stock. Vehicles owned and operated by the distributors are responsible for carrying stock along these routes and selling it to the retailers. Retail Outlet Classification
The British American Tobacco Bangladesh has classified all the retail outlets into three categories, these are – Convenience, Grocery and HoReCa
Convenience Outlet: All shops where consumers generally go without any purchasing intention fall in this category. The consumers like to buy product on impulse from this sort of outlets. These outlets generally maintain a limited product range and do not offer flexibility in prices.
Grocery: These are the outlets where consumers visit on a regular basis with a purchasing intention. They generally make a list of items before they will visit these sorts of outlets. These outlets typically offer variety in terms of product range and also flexibility in prices.
HoReCa: Shops like hotels, restaurants, and cafes are considered in this category. The prime characteristic of a HoReCa is that the shops must have a seating arrangement.
SWOT ANALYSIS
Strengths
1. Wide recognition – BATB is widely recognized as good corporate company for its corporate value and ethics. The good deeds are in terms of highest tax payment, community services, afforestation and safe drinking water programs. 2. International brand Image – BATB's manufactured premium and medium segment brands Benson & Hedges, John Player Gold Leaf and Pall Mall are internationally recognized & valued by its loyal customers. This is because these brands are manufactured in different BAT operating companies and dominating in the world market. Quality of these brands is legendary and consistent, when it is compared. In order to ensure the quality product BATB use global sourcing of all the raw material, this is common for all the operating companies in BAT. 3. Strong brand portfolio – BATB offers product in all price segments in the market. All their products are well positioned offering the right proposition to the consumers.
4. Cigarette share in Bangladesh market- BATB is the dominant market leader in the Premium and Medium segments of the market which generate good profit and also ensure that BATB has the value leadership. It is also the clear leader in the Low segment with its brand Star. 5. Talented workforce – People are BATB's fundamental advantage-the sources of all their strength. This include management, workforces and all other business partners, who are directly involved in the value chain process. People are highly trained and motivated, productive and team-oriented. 6. Superior technology – Technology used in BATB is superior from the competition in Bangladesh. Their state of art manufacturing plant in Dhaka is not only sophisticated but also benchmark facility within the operating companies of BAT in their ASPAC region. In this industry technology is the key for superior quality product.
Technology revolutionizes the product and production process and BATB always uses latest technology which smoothing out the production process. 7. Better product quality relative to the rival – As mentioned earlier BAT maintains its consistent quality with good blend of tobacco through superior technology, thus BATB is always in an advantages position compare to its competitor. BAT grows tobacco for their own consumption in Bangladesh and they have completely separate function responsible for tobacco growing and processing, which their competitors do not have. 9. Absorbing economies of scale in producing BAT product – BAT product has a higher demand in
Bangladesh. As the company produces in a large scale, it possesses economies of scale and hence per unit of cost is comparatively lower in Bangladesh. On the other hand production sources – land, labor and raw materials are also low in this country.
Weakness:
1. Strong Trade Union -: Trade union is one of the weaknesses for BATB. They are resistant to any changes. It takes lot of management effort and time to make the union leaders to motivate for any minor changes in the entire process. Management in BATB is working hard to change the culture and practice through different projects and program. 2. Missing a large number of consumers due to high price – BATB has just recently entered the Very Low Segment with 2 brands Pilot and Bristol. Although the brands are performing well its main competitors have already established a strong foothold in the segment which is the largest and fastest growing segment in the industry. 3. Higher Cost of Production – As BATB maintains international standards in all its transactions, policies, practices and processed it has to bear a higher overhead compared to its competitors. This makes the company less profitable then others in the industry who operate differently.
Opportunities:
1. Growing Population- The adult population in Bangladesh is on a growth trend as opposed to developed nations. This suggests that the cigarette consumption in Bangladesh is also on the rise. Thus the company has more opportunity for increasing revenue and profits. 2. Economic Growth- The economy of Bangladesh is growing at a healthy rate and this has increased the disposable income of the people. As a result more and more smokers are shifting from Biri to cigarettes which is favourable for the company. 3. Quality Consciousness- In Bangladesh the market is still at a primitive stage with very simple requirements of the consumers. However, the trend is changing and consumers are becoming more and more quality conscious and are seeking for more value from their brands. As such BATB has the biggest opportunity to gain as it already has very advanced innovations engine based in its Global Headquarters in London and also in the Regional Product Centre in Malaysia. BATB can readily and easily introduce new innovations to the market then the competition which is the leverage of being a Multinational Company.
Threats:
1. Anti smoking lobbies activities – Anti-Smoking lobbies are now getting very strong in Bangladesh. Bangladesh has been identified as a priority for the WHO in terms of restricting tobacco consumption and has there fore been allocated the most amount of funds in ASPAC region for campaigning against tobacco by the anit tobacco groups 2. Level Playing Field- In Bangladesh, given the general state of Law and Order a number of the competitors do not abide by the Laws. There are many instances of violation of the Tobacco Control Act 2005 by the competition. As such BATB often has to operate in situations where the competition gets an upper hand due to weak law enforcement and BATB has to stay within its stringent guidelines as per the IMS. 3. Smuggled/ Transit cigarettes- As the excise on cigarettes increases the prices too are adjusted. The cigarette industry has the highest tax rate of 70% retail price.
This makes the production and sales of counterfeit products very profitable and with lax law enforcement this is bound to increase. This would result in loss to both the companies whose products are counterfeited and the government through lost revenue. 4. International competitors are coming to Bangladesh- Philip Morris international which is the world's largest cigarette company has already entered the market with its flagship brand Marlboro. Though British American Tobacco Bangladesh has so far been able to restrict Marlboro's presence and sales to a very negligible level it is expected that the competition will intensify very soon.
RECOMMENDATIONS
Though British American Tobacco Bangladesh is currently enjoying a good market share and profit in the market, in the long run the company may face trouble in it does not prepare itself for the future. With this aim in mind the company has already started on the following areas to improve its position over the long run: 1. Full Fledged Portfolio: The company aims to ensure it has the proper relevant brand portfolio with the right brands in the right segments to drive growth. They have already introduced 2 new brands in the Very Low Segment over the last 2 years and working hard to establish them 2. Improved Quality: The company can already boast of superior quality versus the competition, however, there is a strong feeling that versus other factories with the BAT group the quality parameters are still no up to the mark. As such the company has already started work on improving the quality to standards of its factories in developed nations. 3. Supply Chain Transformation: The company currently has multiple projects on hand aimed at both increasing the capacity of its factories while at the same time also modernizing it.
This will help not only to cater to growing demands but also reduce costs by ensure right technology is available. 4. Faster Innovations: As a group BAT has the largest innovations pipeline in the global industry. A lot innovative products are present in the developed world and innovation is a competitive advantage for the company. It is important to role these relevant innovations within the market faster to ensure there is a clear distinction of the company's products and brands. 5. Proper Engagement: The company has started to take a more innovative and comprehensive measure to engage various stakeholders in the country. This will aim to ensure sensible regulation, excise and proper enforcement of existing laws. 6. Strengthen the Talent Pipeline: British American Tobacco Bangladesh believes that its strength comes from and energized and talented workforce. As such the company has embarked on a mission to ensure development of high potential managers within Bangladesh who will be able to face the challenges of the future.
Conclusion:
British American Tobacco Bangladesh is well poised for a bright future in Bangladesh as it has the proper plans to ensure not only optimizing current performance but is also very well in grip of its future direction. The company has already launched its new 5 year strategy which takes into account the possibilities of Bangladesh and is also aligned with the ASPAC regional directions.
The company is currently receiving a lot of investment from the group in terms of machineries and branding expenditures. It is also one of the fastest growing company within the BAT group both in terms of volume and value. This trend is likely to continue for sometime and BATB is the most well positioned company to gain from the economic growth of the country.
It is right now focused on extending its dominance in the market by actively gaining market share in the very low segment. This along with its leadership in the other segments will ensure its market leadership and future in the country and the industry.
Reference:
Saad Jashim
Human Resource Business Partner
Leaf & GLT
British American Tobacco Bangladesh
[email protected]