British Teen Comedies: A Reflection of Teenage Cultural Identities Essay Sample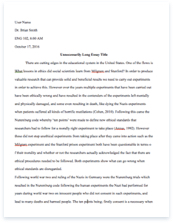 The whole doc is available only for registered users
OPEN DOC
Download Essay
Get Full Essay
Get access to this section to get all the help you need with your essay and educational goals.
Get Access
British Teen Comedies: A Reflection of Teenage Cultural Identities Essay Sample
Introduction
British television was impossible to box within a single set of goals and programming approaches. It was described to be open to multiple approaches, forces and goals (Blumler, 2008). It functioned as a response to the growing variety of demands from accretion and absorption. Even if public service principles still dominated the themes of the programs, it shifted to addressing social issues with a more pragmatic imperative (Blumler, 2008).  It continued to follow intrinsic communication purposes such as serving and making the community better. Broadcasting became a social pillar that impacted the health of significant institutions in the country. It was treated as a national asset as well as a national scapegoat because of the growing tensions between continuity and change in the television industry (Blumler, 2008).
Popular television was observed to define and represent the lives of its audience. Television comedies such as "The Inbetweeners" and "Skins" were top-rating shows that were described to represent the lives of teenagers in the country  (Daily Record 2008, p. 7). The first show mentioned was a situation comedy (sitcom) show that was set within a high school. It was critically acclaimed and enjoyed high ratings. Skins was an award-winning teen comedy drama that was also critically acclaimed and had a huge following from the younger audience. These teen comedies shows depicted what British television was about in its concern for the social realities and representation of the cultural identity of its audience.
British Television Shows and Cultural Identities
Cultural identity was described as something that was imposed on one's background and was somewhat a choice of the people (Storry & Childs 2002, p.3). Different people possess different influences that impacted their lives. Ethnicity, physical abilities, intelligence and other areas of a person were based from different environmental factors such as religion, family, school, the media and other institutions that determined their life experiences, thus form their identities as individuals. Cultural identities were selected from a range of different options.
British cultural identities referred to how people in Britain perceived themselves (Storry & Childs 2002, p.5). It meant a broader sense of shared experience that came out from a rich mixture of ages, races, regions, sexes and interests. Identities produced by a culture were personally and collectively fluid and complex. There were certain events and factors that enabled a study on the cultural identities of the British.
Popular Culture
            Popular culture was one of the factors that influenced cultural identities. It came from different avenues such as soap operas, tabloids, reality television and so on. It reflected what was widespread and current, specifically for the youth, in terms of the public taste. It provided a reflection of the motivation, aspirations and characteristics of the audience (Storry & Childs 2002, p. 9).
Media
            The media represented one of the most powerful global influences. Everything was played out on television. Soap operas, sitcoms, reality television and other shows that were seen on television would reflect moral and ethical dilemmas from a variety of social issues. These were illustrated and aired to manage the flow of information in the nation. It was presented that the medium dominated the message (Storry & Childs 2002, p. 15). Nobody in the country could claim that they were not affected from the media's influence.
The Youth and the Media
            The average British person was estimated to spend at least four hours a day watching television, which was more than any other country in Europe (Storry & Childs 2002, p.151). Shows that were seen on television served as favourite topics of discussions for British people. In a lot of ways, they seem to represent the hub for the "British way of life" (Storry & Childs 2002, p. 151).  Young people in this generation was observed to spend more hours watching television than the generations that preceded them. However, it was reported that television executives and advertisers still considered this portion of the audience to be the most elusive segment of the viewing population in the country.
            There came a time wherein the British youth were less likely to spend time in the house and watch television. In response to this, there was a growing movement in the television industry that provide "youth television" in Britain in order to capture this younger audience before or after they go out of their homes to socialize (Storry & Childs 2002, p. 154). It should be noted that British television was highly concerned and defined by their nature for public service. Part of the reason for this movement could be related in catching the attention of the youth and imparting cultural values as an influential institution.  Since the 1980s, youth lifestyles were already represented in television programmes such in shows such as Around the World in 80 Raves, Banzai, Euro-trash, Bondi Dreams, Temptation Island and So Graham Norton (Storry & Childs 2002 p. 154). These were placed on time slots wherein they assumed young people would be able to catch.
            As years went by, emphasis on sexual outrage, gossip and confession were observed in British television programmes. These shows were still incorporated into the programmes at the turn of the 21st century. These assertive approaches were described to become mainstream. Hedonistic lifestyles were driven at increasing levels of the desirability of financial independence amongst the youth (Storry & Childs 2002 p. 156).
 Television shows also exhibited the cultural phenomenon of "excessorexia" that was characterized by the character of the young people in the country that were obsessed with desiring more than what they already have (Storry & Childs 2002 p. 156). Youth identities were described to be associated with experiencing pleasure and leisure, more than anything. The speed of change when it came to the characterization of the British identity of the youth culture was merely as a reflection of the realities in society.
Popular Teen TV
            Since British programming aimed to attract a younger audience, the youth movement in British television was designed to become television shows to become more relevant to its target audience. The key was to have shows and characters wherein the teenagers could strongly related to. They were already described to be one of the hardest segments of the audience to keep watching:
"These teens aren't status-hungry, consumerist little vipers in the making; they're engaged the same round of small defeats, gratifying discoveries, and struggles for self-articulation as ever" (Carson 2004, p. 174)
            The Inbetweeners was an example of such a show. It was described fusion of the film American Pie with the teen drama series The Wonder Years (Wales on Sunday 2008, p. 8). It carried a gentle tone with an underlying cruelty in the manner it presented the reality of the youth of the country. More than being extremely funny, it served as a satire for the experiences and struggles of the teenagers in the country.
 In the first episode, Will, on his first day was made to wear a badge by his teachers to show he was the new kid. However, his new "friends" had no idea how to ditch him and he was slowly accepted as an "inbetweener." It described someone who partly-belonged and party did not.  The actors played a role that represented a common teenager stereotype in Britain. There was the potty mouth bully who would lie about his sexual experiences, a guy who lived in a world of his own, someone who was enthusiastic and clever in an irritating manner and the romantic who was secretly in love with a childhood friend. There was always some boy who was in love with an old friend.
            Even the cast of characters from the show expressed that they could relate to their characters. They knew someone who was like that or experienced being like that when they were in high school. They perceived that males watched this show and think they did that or thought of that and females, on the other hand, would simply realize the how boys were idiots (Wales on Sunday 2008, p. 8).
            The Inbetweeners could not be underestimated for its light premise. It received a BAFTA nomination for a reason, aside from providing its audience one of the best laughs a teen comedy could provide. The show represented the experiences of being a kid and what it was really like to be young and less wise about the world (Watson, 2009). It was perceived to relate to the young audience and at the same time bring back old memories for the older generation.
The portrayal of the show of the dull suburbia was observed to be the closest portrayal of the drab teen years that most of the audience related to. The television show review magazine Guide described its close depiction of the less than sugarcoated teenager reality:
"The undeniably rude, but often hilarious, tale of four middling teens stuck between social and emotional stations – is an exaggerated version of the lives most of us lived, rather than the pill-popping, sexy, navel-gazing years we imagined we did" (The Guardian, 2009).
            Another hit teen television series, Skins was described by its fans to be funny, raunchy, heartbreaking and possessed elements that a successful teen show should have. It could be easily mistaken to be stereotypical because of the partying and the lack of the school environment, however, a series of shows could provide a realization of the honesty that this showed possessed regarding the lavish lifestyle the teenagers of this countries had (Dehmassi, 2009). Compared to The Inbetweeners, it was dealt with another class of British teenagers. Outside of the dull suburbia, this showed displayed the glamorous and crazy party life of teenagers.
            Drugs, sex and parties surrounded the characters. There was a question as to the authenticity of this depiction of the general public. However,  viewers needed to look beyond the expensive trouble that surrounded the characters and look into the heart of the show to see themes of heartaches, defeat, love, hope and other important issues that young people were constantly faced with (Dehmassi, 2009).
            In reality, most British teenagers were labeled as the worst behaved in Europe because they were more likely to binge-drink, take drugs and have sex at a young age (Clark 2007, p. 174). The show was highly criticized for the supposed exaggeration of how bad the teenage lifestyle was presented. However, it could actually depict in a more accurate manner what these young people were going through, without their parents knowing about it.
            Skins did not have a constant cast of characters, as they seem to change every couple of series (Dehmassi, 2009). It provided a new set of friends in order to avoid awkward progressions that turned into unoriginal, overdone and mostly unrealistic. It was constantly set in a high school where actors played characters that were truly close to their ages. It addressed the problems that shows such as One Tree Hill and The O.C. struggled with. The people behind the show were in their early 20s and the creator was only 20 when he created the series, furthermore, one of the writers was only 18 years old, which provided more relevant teenager experiences (Dehmassi, 2009).
            This show displayed a different, yet real, side of being young. Even if the world that the characters revolved in was something that was more extreme than what most audience members actually experienced, it did not diminish that fact that they possessed the same struggles of the young people of today.
Conclusion
            Comedy dramas in British programming reflected the function of the media to reflect social issues that were significant in society. Aside from its role of influencing the cultural identities of the teenagers in the country, it served to present and reflect these identities based on the existing realities of young teenager life. They served as a representation for the lives of the British teenagers. As valuable examples of this function, this paper discussed how television shows such as The Inbetweeners and the Skins addressed the different but real struggles and issues that the youth faced today.
Bibliography
Blumler, Jay G. (2008) 'British Television' The Museum of Broadcasts Communication website, http://www.museum.tv/archives/etv/B/htmlB/britishtelev/britishtelev.htm [accessed on May 7,2009].
Carson, Tom. The Atlantic Monthy (July-August 2004) 'The Kids Are All Right: Teens Aren't as Warped as Some of the Books about Them'. Atlantic Monthly Vol. 294, No. 1, pp. 174+.
Clark, Laura (26 July 2007), ' Out-of-control British teens the worst behave in Europe', Mail on News Website, http://www.dailymail.co.uk/news/article-470919/Out-control-British-teens-worst-behaved-Europe.html, [accessed 8 May 2009].
Dehmassi, Aresthia  (2009), 'The Wonderful world of British Television', An E Vibe The Pulse of Art n Entertainment, http://www.anevibe.com/blog-it-out-/the-wonderful-world-of-british-television-2.html [accessed 8 May 2009].
'School Daze', (May 4,2008) Wales on Sunday, p. 8
Storry, Mike and Peter Childs (2002). British Cultural Identities, Routledge, London.
Watson, Keith ( 7 May 2009), 'The Inbetweeners In the Press', The British Comedy Guide, http://www.comedy.org.uk/guide/tv/inbetweeners/press/, [accessed 8 May 2009].
'Teen Tales Make for Top Telly.' (2008, May) Daily Record, p. 27
'The Inbetweeners is more realistic than Skins' (2009). The Guardian, http://www.guardian.co.uk/culture/tvandradioblog/2009/apr/03/inbetweeners-skins-teen-realism [accessed 8 May, 2009].