"Brushstroke with Splatter" by Roy Lichtenstein Essay Sample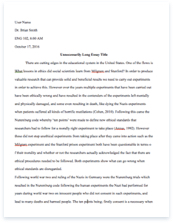 The whole doc is available only for registered users
OPEN DOC
Pages:
Word count: 757
Category: art
Download Essay
A limited time offer!
Get a custom sample essay written according to your requirements urgent 3h delivery guaranteed
Order Now
"Brushstroke with Splatter" by Roy Lichtenstein Essay Sample
Introduction
The brushstroke technique is one of the principal methods of painting and analyzing a work of art.  The amount of paint in the brush, the hand motion and pressure has a direct effect that provides stresses, moods and meanings on the visual look of a painting at the same time reflects that individual styles of the artists.  Roy Lichtenstein, with his comical style of painting enhanced the brushstroke with the lines technique for defining the shapes and forms of the elements of his work and the "Benday dots" that add depth and dimension on his works.   Thus, Lichtenstein highlighted the presentation of form and image.
The "Brushstroke with Splatter" painting is literally an image of a brushstroke that featured Lichtenstein's trademark: bold black lines that accentuate the image of the brushstroke, the Ben-day dots and strong colors. With this work of art, he already appreciates the excitement of abstraction reproduced in comic form which became both a technique and thematic focus of discussion. Thus, "The individuality of the brushstroke not only became a symbol of individual expression but of the essence of things seen through an artists' perspective" (Kress and Van Leeuwen)
Lichtenstein and Pop Art
Marked palpable and insidious commercialization and industrialization of society, Pop Art had it utmost momentum in the 1960s. This art movement focuses on its subject matter on ordinary objects that is visible in a commoditized world which evolved as part of the New Realism in the previous decade and direct contrast to the Abstract Expressionism that was prevalent during the Second World War.  Lichtenstein attested the fundamentals of Pop Art which is reflected in his unified images from both art historical and commercial sources.  He exploited everyday practices of visual representation and simply magnified them.  (Nosan et al) His comic renditions of past masterpieces using brushstroke with bold –edges of the image creating an impersonal and dispassionate pictures. During the 1960's, these work of art are simply taken as it is, as representation of monumental icons that have become landmarks of time.
Lichtenstein and Social Reality
By the early 1970's, art critiques have started to go beyond the image of pop art and interpret the contextual meaning that such represents.  In his evaluation of Lichtenstein, painter Larry Rivers commented that "Roy put the brain in art".  (Calas and Calas) Using ordinary objects as work of art, pop art depicted the social reality that Modernism is apt to overlook; popular culture, which has a strong and direct influence in shaping the society.  Lichtenstein was an agent who incites people to commit antisocial acts. And indeed the icons and images that he used represent mass culture that mold the social character of people.  The 'Brushstroke with Splatter' is an integration of pop-art and fine art, which are two seemingly contrasting movements.  This integration serves to challenge ideas and knowledge of the two movements.  In the same manner, radical people during the flower movement challenged the ideas of the existing socio political system.
Lichtenstein and Visual Rhetoric
In our contemporary time, works of art are valued and analyzed not just on its design elements or aesthetics but its meaning and on how it communicates meaning.
Osterwold (2003) attributed the "analysis of content, and the formal reference simulated by means of various painterly techniques" to Lichtenstein, among other artists. Lichtenstein's cartoon inspired innovative art incorporated social culture that permeates his time.   His reconstruction and manipulation of image provided strategies on the process of how an art critique or enthusiast can respond and  respond to a visual work of art.
Conclusion
Lichtenstein is more than painter. He was an art critique as well. His "Brushstroke with Splatter" reflects his innovative artistic style that formed part of the evolution of art painting while at the same time providing the impetus to view art beyond its theme or image.  His creative genius contributed to the evolution of art, both in terms of style and definition.
References
Calas, Nicolas and Calas, Elena, Icons and Images of the Sixties: Images of the Sixties, E. P. Dutton:  1971
Kress, Gunther and Leeuwen, Theo Van, Reading Images: The Grammar of Visual Design, Routledge: 2006, p222 – 225
McEvilley, Thomas, Pat Steir, University of Michigan, H.N. Abrams: 1995, p79 -81
Nosan, Gregory ,.Wood, James N and Pearson, Gale A. , Notable acquisitions at the Art Institute of Chicago, University of Illinois Press:  2004, p90.
Osterwold, Tilman, Pop Art, Taschen Publications:  2003