Burger King company Essay Sample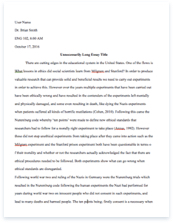 The whole doc is available only for registered users
OPEN DOC
Get Full Essay
Get access to this section to get all help you need with your essay and educational issues.
Get Access
Burger King company Essay Sample
Burger King was initially named Insta-Burger King, founded in 1953 by Keith Kramer born in Jacksonville, Florida and Matthew Burns. They were influenced by the original McDonald's restaurant and sought to create a similar restaurant of their own. They bought rights to a special griller called the Insta-Broiler, hence the original name.
The original duo sold their company to James McLamore and David R. Edgerton when business growth started to stagger in 1954. McLamore and David R. Edgerton renamed the company like Burger King. They invented a gas grill without the problems of the previous Insta-Broiler and dubbed it the flame broiler. By 1961, Burger King had locations across many states in the United States by taking advantage of franchising. In 1967, McLamore and David R. Edgerton sold the company they had founded, which had 274 stores across the United States to Pillsbury for $18 million.
Burger King with Pillsbury's capital grew to become United States' second largest hamburger chain, the first being McDonald's. Pillsbury brought in an executive from McDonald's, Donald Smith. Smith restructured the company's franchise agreements, forbidding franchise owners from owning franchises in other chains and have to live within an hour's drive of their franchise. Smith increased the control of the company over franchises to prevent the franchises from becoming too big.
Burger King also began to expand abroad, which proved to be a challenge as fast food and franchising was not a familiar concept outside the United States. While their endeavors were not as profitable as they would've liked, Burger King was represented in 30 countries outside the United States within the decade. When Smith left Burger King in 1980, the company's sales dropped.
Norman Brinker, who had been brought in by Pillsbury ran commercials that claimed Burger King's burgers were bigger than McDonald's, which may be the first "attack" advertisement in the food industry. Grand Met eventually bought Pillsbury for approximately $5.7 billion. Grand Met changed Burger King's distribution methods, switching from Pepsi to Coca-Cola, partnering with Walt Disney Company, expanding the company all over the world.
Burger King declined again until Texas Pacific Group Capital bought the company for $1.5 billion. Under TPG, the Whopper Bar concept which allowed customers to see how the burgers were made grew the company to be worth $3.2 billion, the price paid by 3G Capital in 2010. In 2014, Burger King merged with Tim Horton's.