Business Administration Essay Sample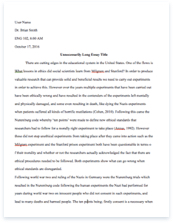 The whole doc is available only for registered users
OPEN DOC
Pages:
Word count: 591
Category: risk
Download Essay
A limited time offer!
Get a custom sample essay written according to your requirements urgent 3h delivery guaranteed
Order Now
Business Administration Essay Sample
Being in the business world and being a top manager is not that easy. People sometimes sacrifice everything in order to have everything. To be a top manager you have know how to take risks. The CEOs of Bust Buy, Chesapeake Energy, Bank of America, Wal-Mart, and BP are very successful.
Hubert Joly is the CEO of Best Buy. Best Buy is a very big electronic retail store. Joly took risks by hiring new people in the company in order to try and put it on a good direction to succeed. Joly is a hard workers and that's what you need in order to be a top CEO. He came up with a plan to train the employees of Best Buy better then they already are so they will be able to improve services. Aubrey Mcclendon is the CEO of Chesapeake Energy. Chesapeake Energy is a oil and natural gas company. Mcclendone invested in his company in 1989 when he was 23 years old with the companies former president Tom Ward. He invested 50,000 dollars and had no idea what was going to happen. Mcclendone is a risk taker and that is part of the reason why he is successful and a millionaire.
Bank of Americas CEO is Brian T. Moynihan. Moynihan was the director of Bank of America since January 2010. After the financial crisis many people think Moynihan is the right guy for the job. They believe he is able to turn Bank America around since he put the home loan mess of Bank of America behind them. He offered 8.5 billion dollars to the top 22 investors and people invested large amounts. This is what made it possible for the bank to put the loan mess behind them. Mike Duke is the CEO of Wal-Mart. He leads a team of people that want to help people save their money and live better lives. He joined the Wal-Mart team in 1995 but became CEO in 2010. When he joined the Wal-Mart team he started out by leading the logistics and the distribution of the company. He helped make Wal-Mart what it is today and that is a top company in the US. Bob Dudley is the CEO of British Petroleum also known as BP. He had multiple positions with different companies such as Amoco, BP and AAR. Once AAR decided that Dudley was favoring BP they get rid of him and didn't let him or his company do business in Russia. After this Dudley was appointed President and CEO of BP. Then he had to oversee the Gulf Coast Restoration where BP had an oil leak in the ocean. This was a big deal. Even after this Dudley was persistent and that is what makes him a top CEO.
In order to be a top CEO in today's world you have to be a hard worker. You cant let things set you back, you have to keep moving forward. Doing this may involve sacrifice but in order to have what you want, you have to go out and get it. Its not going to just come to you while you wait for it. That is what all 5 of these CEOs of these major companies did. Now they are millionaires.
Work Cited
1. "What Makes a Good Manager ?" What Makes a Good Manager. N.p., n.d. Web. 03 Feb. 2013. 2. "Cezanne OnDemand." Cezanne OnDemand. N.p., n.d. Web. 03 Feb. 2013.
3. "SB." Scott Berkun. N.p., n.d. Web. 03 Feb. 2013.