Business Continuity Plan Essay Sample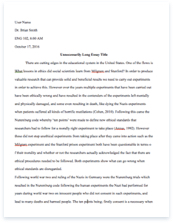 The whole doc is available only for registered users
OPEN DOC
Pages:
Word count: 572
Category: contract
Get Full Essay
Get access to this section to get all help you need with your essay and educational issues.
Get Access
Business Continuity Plan Essay Sample
1-You need to define the scope and boundaries of the BCP. Let the company know why this plan is so important. If they are not all onboard it could cause weakness in the plan, it would be disastrous. Identify the critical parts of the organization. You need to have a audit of all the company's assets. Do a risk anaylis to identify any threats to the company – malicious, intentional, and natural disasters. 2-Create a BIA. It will qualify the amount that the company stands to lose if critical systems are disrupted. You need to know this in order to know which systems are the most critical. 3-Convince upper management that BCP is necessary.
If you don't have management support BCP will never materialize. Prove that BCP is a good investment and will not would cost more to implement than it would save. Do revisions to the plan – make it work effectively and financially. 4-Get the buy-in from all various depts. The goal is to get each department to understand their role in BCP. What ever the best practices that needs following in order to comply with the BCP. If they don't understand the purpose then they will not see the need to follow the best practices. 5-The BCP team (us) need to implement it. Training, testing, and reviews, it's an ongoing cycle. The business will change in time and the BCP needs to change with it or we put ourselves in great danger. BCP is about identifying the processes and procedures that are integral to the business and threats also.
For Y2K – they started creating organization wide plans and procedures for how to protect companies process, procedure, and personnel in case of an emergency.
Used a business impact anaylsis that ranks all the risks a company would face and to prioritize the various systems that make up a company. The most important are the ones you can not function without, mission critical systems that are essential to the maintain. This is followed by less important systems that might make things easier but not necessarily essential.
Don't confuse BCP with the Disaster Recovery Plan. DRP identifies the exact steps we would take to recover critical procedures and systems in case of a disaster.
BCP evaluates the procedures and processes of the company that are essential to its survival and DRP explains how you would restore them in case of a disaster.
If there is a disaster you need to keep your computers up and running. Like a bank if we have even a brief network disruption it causes problems. If a disaster happens we still have to meet any existing service level agreements with our customers and suppliers. If not we are in a breach of contract. Identify actual strategies for restoring the branch. If we could route the traffic to other branches in the city. Not all are that fortunate. They probably would have to find another site to run the business from. Some companies have to have a shared site agreement. If company A stops they can run off company B infrastructure but sometimes it hard to manage. A hotspot is a backup site set up to handle business. A cold site is basically a site that is just to use but hardware and software will have to be set up. Just depends on the company, these are some options.