Business Environment Essay Sample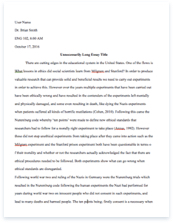 The whole doc is available only for registered users
OPEN DOC
Get Full Essay
Get access to this section to get all help you need with your essay and educational issues.
Get Access
Business Environment Essay Sample
There can be no denying that we live in a global village where governments and their policies can help or hinder international business and affect the competitiveness of economies. The world is shrinking and along side the "increasing pace of change" (Pucik 1) has been the realisation of a phenomenon, which has become known as 'globalisation'. The change in the pace of change has profoundly effected the time dimension of strategy. The development of globalisation has resulted in a re-evaluation of the geographic dimensions of strategy.
Academics have realised that there have been some essential changes in World economies, which includes the emergence of globalisation, "The talk today is of the 'changing world economy'. I wish to argue that the Worlds economy is not 'changing', it has already changed – in its foundations and in its structure – and in all probability the change is irreversible." (Drucker 768)  Globalisation has developed from the internationalisation of organisations. Internationalisation is effectively the spread of activities across international boundaries, whereas globalisation, although derived from internationalisation, implies are more "fundamental integration of activities on a global scale. " (Dicken 1)
Undoubtedly there has been in the last three decades an unprecedented increase in the size, diversity and speed of response of organisations operating on a global basis. This has been the result of an incredibly rapid improvement not only in the speed of information flows, but also in the quality of the data available. (Morrison)
The service industries have been best placed to take advantage of these developments, which is the reason why sectors such as finance have seen the most rapid progression to a truly global industry. The environmental forces behind globalisation are compelling organisations to look at their structures and reassess traditional relationships across borders. (Brooks, Weatherston) Alliances and networks are of increasing importance, however the development of these mechanisms will raise new and intriguing questions for the managers in the next era.
Globalisation for organisations has two aspects; firstly the development of an organisation's global capabilities, that is, the development of competencies that allow the organisation to take advantage of the opportunities that a global market place provides; secondly, the external global opportunities that the phenomenon brings with it. (Clark)
The advancement of globalisation has spawned either new or increased interest by organisations in such strategic methods as: alliances; joint ventures; foreign acquisition; matrix structures.  Where once organisations could rely on their home markets to provide the foundations for limited, albeit, profitable exports, today the rules of competitive advantage have changed. At a corporate level, as well as, at business and operational levels, unless you are globally competitive it is unlikely that in the long run your organisation will succeed. (Worthington, Britton)
The Johnson & Johnson (J&J) is an attractive and innovative international organisation. Their focus on core beliefs, press/advertising, management, supplier networks, training and treatment of staff are perhaps best practice. The question for many businesses is whether they can operate successfully internationally and maintain integrity in a world of seemingly empty advertising claims. J&J has taken this challenge head-on.
By selling only environmentally friendly recyclable or biodegradable products in various packaging, they are practicing what they preach in a clearly identifiable way. Furthermore the way they develop new products by developing operations in third world countries (profits with principles) shows a commitment beyond most others who buy abroad solely for cost reasons. Let us examine the challenges it faces when operating globally and how it goes about dealing with these challenges. Then we will consider strategies it deploys and the extent to which it is successful.
In 2003 Johnson & Johnson recorded $47.9 billion in revenues from more than 175 countries, making them the most comprehensive manufacturer in the health care industry (2003 Annual Report). Their use of centralised research within the pharmaceutical business segment made them cost effective and continuously innovative. They may not have been exclusive in their research, but they were always cutting-edge and they had the reputation within the industry to sell their pharmaceuticals first.
In 1998, they began to implement a strategy for a global platform. The new global platform included franchise groups in wound care, skin care, women's health, and urology. The new global platform was heavily rooted in efficiency for the value chain. J&J were able to gain efficiency through shared market functions, consolidated production, and streamlining product offerings. (PharmaVitae)
Such changes in operation, production, and marketing allowed them to improve their value chain and standardize operations to better compete on a global level. Other advantages of their consolidated production allowed for them to produce, for example, all the shampoos for a European market within one single plant; whereas they were scattered about many plants before the formation of a global strategy. J&J was also able to increase efficiency by maximizing plant capacity. (J&J Strategy)
The Standards of Leadership, which were originally drafted in 1996, became instrumental in their campaign for a global platform. These standards were extremely useful in creating a corporate focus of behaviour that would yield positive business results. Specifically, the Standards of Leadership identified 60 positive behaviours that contributed to business results, and coincided with the J&J Credo. Together with the well-known credo, the Standards of Leadership guided all aspects of the company's human resource functions.
Another aspect of J&J's perennial success has been their recruitment process. They take pride in hiring the best of the best from the country's top MBA schools. Their global strategy called for the cream of the crop, and that's whom they went after. By measuring a potential employee against the Standards of Leadership, the human resource professionals were able to screen for the best-fit applicants. In the effort to compete globally, J&J was particularly interested in candidates with international experience. Their process included screening the top US and European business schools for MBA students, and then making campus visits to the most suitable candidates. The new program for recruiting employees for the global platform was a huge success, bringing in an average of 90 new employees a year. (PharmaVitae)
Formal training programs also became a success for management development within the global platform. A global effort required new skills, partnering, sharing responsibility, and open communication among all managers. A new series of responsibility ushered in a new sense of ethical and responsible leadership. In the global effort, managers would be challenged within a different culture to uphold ethical practices in accordance with the J&J Credo. The Ethics Toolkit helped managers worldwide to sort through such challenges systematically and conscientiously. (J&J Strategy)
Although Johnson & Johnson was successfully strategising a global effort in many ways, a few weaknesses remained. A major weakness that sparked the global expansion effort was their futility in the international market. In 2003 only one-third of J&J's profits were earned outside the United States. A decade before corporate profits overseas were one-half. They knew there was a large international market and they had to improve their efforts to gain a substantial piece of that segment. (2003 Annual Report)
In effort to reduce costs in the 90's, J&J had reduced the number of expatriates as well as reduced the expatriate compensation packages. I think this can be seen as a weakness for them because it made those jobs less glamorous for all managers. As a result, those who were given expatriate assignments tended to be younger and the job was usually given as a learning experience. As a result of using less than qualified help, J&J did not always have the best fit for the job. (Business Week)
Working toward a global platform and formulating an international strategy provided a lot of opportunities for Johnson & Johnson, both to improve and to innovate. First of all, J&J was able to implement a single common marketing strategy for a given region, rather than several different broken strategies as was done before. For example, only a few years ago, J&J had about 75 formulas for baby shampoo on the market; however, since the shift to a global platform and consolidated production they have reduced their formulas to a select few for varying hair types.
According to Allen C. Anderson, the vice president of education and development, a global mind-set was essential to compete in the health care industry on the forefront. His global mind-set was defined as, "The ability to think globally and act locally, and to understand the impact of worldwide strategies." (Letter to Shareholders)  Another opportunity for J&J lies in their strength of international recruitment. Much of this has been previously mentioned, but it creates a major opportunity for them to get the best of the best candidates as their employees.
Johnson & Johnson is on the top of their game and one of the most lucrative manufacturers of health care products, but they are not without their share of threats within the business. Although they cannot lose sight of their American stronghold on the market, they must continue to push their global platform.
If they were to relax on the global platform, they would leave themselves open for any insightful competitor to corner the market. The global platform will also require greater communication among employees, an increased emphasis on matrix management, and shared responsibility between managers worldwide. This would require a lot of cooperation on all levels, and that every employee be up to the task. In addition, a shift to the global platform will create new human resource challenges and expectations of the skills required in a global market.
In conclusion, J&J is a formidable business that has put itself up to be counted against related industries that are less ethical and environmentally responsible. Fundamentally its position has gathered a momentum and empathy from customers who are looking for high quality, value for money goods that are ecologically sustainable. Staying true to this course, with a review of loss making markets and new opportunities in the cosmetic markets and other fields should ensure their continued profitable performance.
Bibliography:
Brooks, I., Weatherston, J.  The Business Environment: challenges and changes. FT/Prentice Hall, London, 2000
Clark, A. Organisations, Competition and the Business Environment. FT/Prentice Hall, London 2000
Dicken, P.  Global Shift. 2nd Edition, London: Paul Chapman Publishing, 1992
Drucker, P. "The Changed World Economy." Foreign Affairs, Vol.64, 1986: 786-791
J&J Strategy Assessment/Analysis. Wingspan Technology, 2004 <http://www.wingspan.com/downloads/Wingspan_cs_JnJ_Portal.pdf>
"Q&A With Johnson & Johnson's Ralph S. Larsen." Interview, Business Week Online, The McGraw-Hill Companies Inc., 3 March, 2002 <http://www.businessweek.com/bw50/content/mar2002/a3776043.htm>
Letter to Shareholders. 2002 Annual Report. Johnson & Johnson Company Website, 2003 <http://www.jnj.com/2002AnnualReport/letter/>
Morrison, J. The International Business Environment. Palgrave, London, 2002
Worthington, I & Britton, C. The Business Environment. FT/Prentice Hall, London, 2000
Pucik, V., Tichy, N. M. and Barnett, C. K eds. Globalising Management, Creating and Leading the Competitive Organisation, Chichester: Wiley, 1993
PharmaVitae 2004: Johnson & Johnson Global Analysis. Datamonitor Company, 2004
2003 Annual Report. Johnson & Johnson Company Website, 2004 <http://www.jnj.com/2003AnnualReport/index.htm?textOnly=false>