Business Evaluation Essay Sample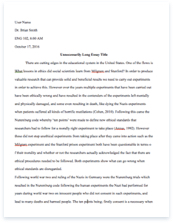 The whole doc is available only for registered users
OPEN DOC
Download Essay
Get Full Essay
Get access to this section to get all the help you need with your essay and educational goals.
Get Access
Business Evaluation Essay Sample
Cooking ingredients on call is in the home delivery business. Freshly picked cut and prepared cooking, baking and barbecuing ingredients are delivered to the door of the client between thirty minutes to an hour after an order is made.
Recognizing the difficulty that home viewers have in understanding home cooking TV programs, the company has provided a link between the TV host and the inexperienced at home viewer. The company provides ingredients as well as simple, written, detailed instructions accompanied by an on-call chef who gives steps by step instructions to the client. The company's vision is best presented in its motto 'Cook your best meal ever' envisioning a time when everyone will be able to be his or her very best in the kitchen with the best ingredients and the best skills.
Cooking ingredients on-call organization structure.
The company's success depends on the speed in which the right ingredients, freshly prepared and hygienically packed reach the customer. Therefore, a flat non hierarchal organization is necessary. This organic type of an organization is less bound to rules, has a less rigid division of labor and more open to the influence of non-formal relationships within the company. Teams share power and responsibility and there's more emphasis on team work and communication.
Ingredients on call is organic because there's need to share expertise and skills. Individual members are able to assist each other when a large order that needs all hands to come together arrives.
The operating environment.
External environment
Business activity takes place against a background of many competing interest. This is most evident in the food delivery industry where the company has to engage with the following.
 The control authorities that set up the legal framework and the local government who provide legislation that include hygiene in the food industry and planning permission specifications.
The consumers and the factors that influence him/her range from price, taste and culture.
Suppliers of food products at market gardens and the wholesale food market.
Competitors who provide the same service or may provide indirect competition as would ready to eat home delivery.
Internal environment
In order to be successful outside its environment, the company has a checklist of it strengths and weaknesses of each of its departments which are marketing, administration, information, accounting, packaging, delivery and production.
Ingredients on call limited stakeholders
The company is a private limited company with the following stakeholders:
Shareholders
Staff
Influence of the global international business environment on the organization
Expansion of the healthy food industry has encouraged more outlets of whole food stores to be put up.
Online store have built one on one relationship with large scale farm enterprises in Mexico to supply fresh products.
The fall in the price of the dollar has raised the supplier price.
Factors that determine Ingredients on Call marketing mix
The availability, variety and quality of the fresh products, range of quantities and qualities and the packaging.
Are our prices competitive? Do we offer discounts and is the payment period sufficient?
Our promotion of the product and advertising to the right audience. How good is our sales force and the very best talents of the delivery personnel in direct marketing:
Are we enough to the consumer given the perishable nature of our products? We hope to have covered the market and have the right inventory and transport requirements.
Tools used to assess demand for our products and services.
The marketing information system consists of the people, equipment and procedures that would gather, sort and evaluate needed and timely information. These include:
Internal report on orders, sale, prices, inventory levels and so on so as to produce details on the order to payment cycle. The sales information system enables sales representatives to assess information about prospects and customers.
External sources that assess demand include government publication, periodicals and commercial data which have data on products and brands sold through retail outlets.
Protection of Ingredients on Call supply chain
Identifying the right wholesaler or farmer for our targeted market depending on location and availability of transportation.
Providing the right incentive in terms of buying price and the right logistic mix.
Identifying warehouse and refrigeration facilities.
Type of distribution system used
So as to make sure that the products are where they are needed at the right time
Farmers ———————- ingredients on call
Farmers ————————wholesalers ———————–ingredients on call.
In order to develop a viable fit between the company's objectives, skills and resources and the changing marketing opportunities, ingredients on call has the following strategies.
Identify our strengths in the delivery business as being the first in this line of business and committing the company to attaining a bigger market share.
Identifying our weaknesses by timing or delivery speed, hygiene standards and packaging methods.
Consider the threat of new big business entrants into the market and what would be the effect on the company.
See the opportunity in providing unique ingredients to different ethnic groups.
The corporate culture.
The company's ethics, policies and social responsibilities.
The company adheres to provide fair rates to employees and to casual workers. Ingredients on Call will as often as possible use local labor and provide other social benefits to the community while being aware and reducing as much as possible social costs to the community. The company has a policy of not including any artificial coloring, flavoring or any synthetic ingredients in their products.
The company's management cycle
The organization is a staff organization and therefore follows an open system decision model where decisions are made in a flexible manner.
Human resource policies
Employees are recruited, assessed and given a job evaluation. The process being a job analysis which includes job description, job specification and recruitment profile so that they may fit the job that demands a lot of dedication.
Benefits are provided for safety and health issues as well as equal opportunities for promotion, training and housing. New workers are given induction programs either on the job or off the job. The company has an insurance scheme for workers that cover them while they are in the premises and making deliveries.
The Financial management system of Ingredients On Call include keeping of the following books:
Original entry books being day books, journal and cashbooks that goes to the ledger and the periodic trial balance.
The balance sheet, trading accounts, profit and loss account and the appropriation account.
The economy will affect the company in the following ways:
The rising or lowering of interest rates will influence the buying power of all sectors of the economy including farming, transportation and wages that will directly affect the opportunities available for the company, its suppliers and its customers.
The cost of infrastructure ranging from buildings for rent to the cost of energy is important considerations to the company given that it is in the packaging sector.
The use of risk management strategies.
The firm has taken a lot of time into designing a risk management strategy first by keeping careful records of all financial activities. The collection of this raw data from the day books, monthly books and end of year books is then presented to different metrics that enable the company to forecast future trends. A survey that includes questionnaire is done every six months with customers being asked about the range of products presented by the company regarding their preferences and dislikes.
While assessing Ingredients on Call and visiting the premises, I was struck by the commitment and passion for the job by both the management and staff. The packaging firm while being a small concern has the potential of becoming a major player in the food delivery system. The company's organization style is simple and encourages interaction between all levels of the organization. The delivery man would communicate directly with management due to the open door policy promote by the company. A thorough inventory system check enables hour by hour management of door to door delivery.
The company has also developed a unique customer relationship style where it keeps a log of tastes and habits of the clients, taking note of anniversaries and birthdays. The home-based cook is given the opportunity to receive home visits from the company chef and has on call preferences at any time of the day.
Corporate social responsibility is given a lot of emphasis by the company with staff paying weekly visits to the local old people's nursing home in order to cook the favorite meals for our senior citizens. Other activities include giving school children free cooking lessons and providing employment to correctional services inmates.
The delivery, packaging and storage system is well designed and cost effective with delivery concentrating on high density areas. Each delivery man has a P.D.A (Personal Digital Assistant) that enables him to communicate with his superior. The storage and refrigeration section is highly active with emphasis on less storage and more delivery
The sorting, picking and measuring is done at a control part of the shop floor. Each employee is given his or her role with management even participating in the work. The packaging is then immediately taken to the delivery point with emphasis being given to quick delivery to customers.
Ingredients on- call has a lot of opportunities for becoming a successful enterprise. Emphasis should be given towards providing more dried food ingredients as well as fruit based products. There is also a lot of potential in providing ingredients for the under three years of age category. My analysis is that this is the company to watch for in the next few years.
REFERENCES
Ackoff, R. L. (1979). A Concept of Corporate Planning. New York: John Wiley.
Ansoff, H. I. (1965). Corporate Strategy: An Analytical Approach to Business Policy for Growth  and Expansion New York: McGraw-Hill.
Armstrong G. & Kotler P. (2007). Consumer Markets: Influences on consumer behavior, Principles of Marketing.
Burgelman, R. A. (1983).corporate  Entrepreneurship and strategic management: insights from a process study. Management Science, 29, 1349-1364.
Burton D (2000), Research Training for Social Sciences: a Handbook for Postgraduate researchers, (ed.), Sage Publication Ltd, Great Britain,
Cameron, K. S., Sutton, R. I., and Whetten, D. A. (1988). Issues in organizational decline. In K.S.Cameron, R.I. Sutton, and D.A. Whetten (eds.), Readings in Organizational Decline: Frameworks, Research, and Prescriptions, 3-19. Cambridge: Ballinger Publishing.
Chowdhury, S. D. & Lang, J. R. (1996). Turnaround in small firms: An assessment of efficiency strategies. Journal of Business Research, 36(2), 169-179.
Cohen, J. & P. Cohen (1983). Applied Multiple Regression/correlation Analysis for the Behavioral Sciences. Hillsdale, NJ: Lawrence Erlbaum Associates.
Grant, R. M. (1991). Contemporary Strategy Analysis: Concepts, Techniques, Application. Cambridge, MA: Basil Blackwell.
Hofer, C. W. & Schendel, D. (1978). Strategy Formulation: Analytical Concepts. St. Paul, MN: West.
ICMR Case Studies and Management Resources. (2007). Consumer Behavior. Retrieved January 20, 2008 from http://www.icmrindia.org/courseware/Consumer%20Behavior/CBC03.htlm
Johnson G, Scholes K and Whittington R, Exploring Corporate Strategy, 2006, Prentiance Hall, 7 th Enhanced Media Edition,
Kotler, P. (2005) Principles of Marketing. New York. Melbourne Press
Mellahi, K. & Wilkinson, A. (2004). Organizational failure: a critique of recent research and a proposed integrative framework. International Journal of Management Reviews.
Mone, M. McKinley, W. & Barker, V. (1998), Organizational decline and innovation: A
contingency framework. Academy of Management Review, 23(1) 115-133.
Numfor N.  and Ajang P.E. (2007); Assessment of Market growth strategies in a Multinational Company- The Case of Komatsu Forest AB
Parekh D.R. (2005); corporate strategies and logistics: logistics executives need to help corporate boardrooms understand logistics implications; American shipper
Penrose, E. T. (1959). The Theory of the Growth of the Firm, New York: John Wiley.
Ramanujan. V. and Varadarajan. (1989). Research on corporate diversification: A synthesis.Strategic Management Journal, 10, 523-551.
Schaik J.L., (2002); The Task of Marketing Management; J.L. van Schaik (Pity) ltd
Staw, B., Sandelands, L. & Dutton, J. (1983). Threat-rigidity effects in organizational behavior: A multilevel analysis. Administrative Science Quarterly, 26, 501-525.
Weitzel, W. & Johnson, E. (1989). Decline in organizations: A literature integration and extension. Administrative Science Quarterly, 34, 91-109.
Wernerfelt, B. (1984). A resource-based view of the firm. Strategic Management Journal.
www.dur.ac.uk/p.j.allen/masses6.doc  , Methods and Direction of Corporate strategy Development
Winer, R.S. (2007). Marketing Management, Prentice Hall, Upper Saddle River, NJ.