Business Intelligence as a Tool in the It Industry Essay Sample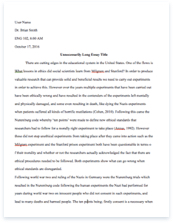 The whole doc is available only for registered users
OPEN DOC
Download Essay
A limited time offer! Get a custom sample essay written according to your requirements urgent 3h delivery guaranteed
Order Now
Organizations are constantly faced with the pressures of the staying power and to always stay ahead of their competitors and whether to continue with the way they operate or to try some new ideas as technology is always evolving; and managers always need to make these decisions.
Business Intelligence can be used as one of the tools that can help managers in taking or making these decisions. Today more and more organizations are turning towards Business Intelligence in order to make better business decisions.
Decision making in management has always involved utilization of different information assets. Business intelligence software assistance can help businesses increase their knowledge of their companies, create improved decisions and eventually help in the development of business performance.
Key words: Business Intelligence; information; decision making.
Introduction
In this article the focus is on Business Intelligence and whether it can be used as one of the tools that can help managers in decision making.
Business Intelligence has become even more important in recent years because the business environment is becoming more complex and changes faster than ever before.
For this article Business Objects has been selected as an example of a Business Intelligence tool that can be used as one of the tools that can help in the IT industry in order for employees to work effectively and efficiently.
The ability to extract and present information in a meaningful manner is vital for any business to be successful.
Managers and team members and all individuals in the company need the ability to find, share and use information from across all areas of the business to perform tasks effectively and to monitor business operations.
Background and literature review
Data is very valuable to any organization. The flow of information within an organization is critical to the success of that organization (Davenport & Prusak, 1998).  Information plays a major role in any organization. The value of information depends on its application and use. The success of an organization largely depends on the quality of the information that it generates.
Decision making process is an important process for any organization and the decisions made by managers or executives are very crucial for the success of any organization. Any large or small organization today must optimize its strategic decision making process. And this can be done by making use of Business Intelligence as a tool in order to help in the decision making process.
Although the volume of information available is increasing, this does not mean that people are able to derive value from it (Burn and Loch, 2001). Business Intelligence and Data Mining applications in any industry depend on two main factors: • The availability of business problems that could be successfully approached and solved with the help of BI and Data Mining technologies. • And the availability of data for the implementation of such technologies.
Business Intelligence is becoming an important strategic tool for Business Management. Business Intelligence software offerings can help companies to gain insight into their business in order to make better decisions and to ultimately improve their business performance.
Different organizations will require a more or less robust solution based on their needs. A good understanding of an organization's needs will enable the effective use of a business intelligence system.
Simply defined; if companies, large or small are to make smart and fast decisions, they will definitely need business intelligence tools that will deliver the right information to the right people at the right time.
Business Intelligence (BI)
BI describes a set of concepts and methods to improve business decision making by using fact based support systems. Gartner's definition of business intelligence includes all the ways an enterprise can explore access and analyse information in the data warehouse to develop insights that lead to improved, informed decisions. (Kopackova et al, 2003)
Business Intelligence (BI) is a collective term for data analysis tools (Anandarajan, Anandarajan, and Srinivasan, 2003).
Business intelligence tools can be broken down into three categories:
• Query and reporting
• Online analytical processing (OLAP)
• Information mining
BI environment is used to give an understanding of BI and its components. It is divided into two parts, one technical side and one analytical side. The data warehousing environment contains data compiling from different source systems (also referred to as ETL), information quality, and a data warehouse (DW) (Eckerson (2003).
Considering the demands that are imposed by society, most organizations are striving to become intelligent and they make use of new and innovative
Business Intelligence strategies in order to gain a competitive advantage in the market.
Business Intelligence (BI) as a concept provides a means to obtain crucial information to improve strategic decisions and therefore plays an important role in current decision support systems (Inmon 2005).
Business intelligence can be defined as "a broad collection of software platforms, applications, and technologies that aim to help decision makers perform more effectively and efficiently" (Arnott, Gibson, & Jagielska, 2004, p. 295).
Business intelligence systems can be used to guide and improve decision making at all levels, strategic, tactical and operational (Coman, Duica, Radu, & Stefan, 2010).
Understanding business intelligence systems enables any organization to implement an analytical approach that transforms data into information, information into knowledge and then knowledge into decisions.
Decision Support System (DSS)
Decision Support System (DSS) is a class of information systems that support business and organizational decision making activities. A properly designed DSS is an interactive software-based system intended to help decision makers compile useful information from a combination of raw data, documents, personal knowledge, or business models to identify and solve problems and make decisions (Power, 2000).
Decision Support Systems must be built with short, rapid feedback from users to ensure that development is proceeding correctly. It must be developed to permit change quickly and easily (Sprague, 1990).
Decision Support Systems (DSS) are computer-based information systems designed in such a way that help managers to select one of the many alternative solutions to a problem. Decision support systems allow the decision maker to retrieve data and test alternative solutions during the process of problem solving.
Benefits of DSS:
• Improves personal efficiency
• Expedites problem solving
• Facilitates interpersonal communication
• Promotes learning and/or training
• Increases organizational control
• Generates new evidence in support of a decision
• Creates a competitive advantage over competition
• Encourages exploration and discovery on the part of the decision maker • Reveals new approaches to thinking about the problem space • Helps automate the managerial processes.
The main purpose of DSS is to support managers in decision making process in order to improve the quality of their decision making and to reduce the amount of time they spend in making those decisions. All Decision Support Systems have three main components:
1. A data store of Knowledge
2. A process by which knowledge may be systematically interrogated to provide answers to questions 3. A user interface providing users with intuitive, accessible tool for gaining the information they require. The principal domain of DSS is to support the decision making for semi structured problems, where parts of decision process require significant computer support. Relationship between BI and DSS
Today, BI is used as an umbrella term for describing computerized decision support systems. However, BI evolved from DSS, concept researchers started working on in the 1960s as computerized systems to assist in decision making and planning. As the development of new types of DSS continued, the scope of the concept expanded and branched in to several different categories (Power, 2007).
At present, BI and DSS are not the same but they have a close connection (Turban et al., 2007b).
Business intelligence (BI) is a data-driven DSS that combines data gathering, data storage, and knowledge management with analysis to provide input to the decision process (Solomon Negash, 2008).
As a system, BI has been equated with decision support systems and executive information systems (Gray, 2005).
Business Intelligence has evolved beyond just an IT issue and requires organizations to consider the people and business issues involved (Betts, 2005).
Business Intelligence can be explained as a means of analyzing relevant information and making that information accessible to the right members as a support in decision making process while Decision Support System can be defines as Systems that are directly used to support specific decision making processes.
Major Business Intelligence functionality includes the ability to access and analyze data from any Microsoft Office document, while being able to retaining live links to the underlying data.
Decision support systems are created to help people make decisions by providing access to information and analysis tools. It's a way to model data and make quality decisions based upon it. DSS are interactive computer based systems and subsystems intended to help decision makers use communications technologies, data, documents, knowledge and models to complete decision process tasks.
There are a number of decision support systems. These can be categorized into five types: communications driven DSS, data driven DSS, document driven DSS, knowledge driven DSS and model driven DSS.
Decision support systems need to keep on evolving over time for many reasons,
including changing user needs, technologies and problem understanding.
Business Objects (BO)
Business Objects (BO) can be used as one of the powerful tools for Business Intelligence in helping employees and managers in minimizing the workload of the company or organization.
With the goal of expanding the reach and impact of BI software within enterprises of all sizes, Business Objects is reinventing how people engage with and benefit from powerful, easy-to-use BI tools.
Business Objects portfolio is extensive, including Xcelsius, which allows users to transform static enterprise data from virtually any source into rich, dynamic views, and Explorer, which provides users with an intuitive path to quickly search and explore data
Business Objects allows users to analyse data quickly and easily by making use of the Web Intelligence.
Although Business Objects (BO) was primarily aimed at very large organizations, coming in a variety of configurations and add-in packages, SAP has now introduced SAP Business Objects Edge, a version specifically designed for smaller and medium-sized business.
Benefits of Business Objects:
• Flexible BI tailored to your organization needs
• Secure, clear, and easy to understand data
• Trusted data for making confident decisions
With Business Objects, your users can be able to access and use live organization data directly, using familiar tools like Microsoft Office and SharePoint.
Business analysts spend a lot of time analysing and exploring information and requesting fast data to access large multidimensional data sources. Business
Objects gives them a full range of functions for answering business questions and to share their analysis and workspace with others.
Information is useless unless you can understand it. With Business Objects, your business users don't have to spend time trying to understand the complexities of their data environment. Users benefit from the robust data abstraction which presents trustworthy data in an easy to understand format.
Part of a successful Business Intelligence system is to ensure that users have access to the right information at the right time and Business Objects can do just that.
Conclusion
Telecommunication companies today are operating in very challenging business environment. They use large quantities of data and most of that data is generated from a number of operational systems and that means that the companies are confronted with many problems that need urgent attention and by using Business Intelligence technologies many of those problems can be eliminated.
Most telecommunication companies want to place the customer in the central focus of their activities. So that is why the Telecommunications industry was one of the first industries to experience the benefits from using the Business Intelligence solutions and the application of the Data Mining technologies.
The information that can be gathered by using Business Intelligence can be used across the organization and in that way users will be able to access the information faster than before. This implies that organizational members do not need to spend time searching for decision support in different source systems. Instead, necessary information should be available using the BI interface (Turban et al., 2007b).
Companies in the telecommunications industry are facing conditions that are unlike those that exist in any other sector. Consolidation is happening at a record pace, allowing businesses to instantly expand their product lines and enter new markets.
The ways in which telecommunications firms can benefit from business intelligence are endless. Telecommunications firms can improve service delivery, boost sales and revenues, enhance customer loyalty, increase the efficiency of core operations, and gain competitive advantage.
Successfully supporting managerial decision making is critically dependent upon the availability of high quality information that is organized and presented in a timely and easily understood manner.
The true business value of business intelligence systems hides in the improved business processes and thus in improved business performance.
A business intelligence system allows managers to make decisions using real time data by monitoring competition, carrying out constant analysis of numerous data and considering different variants of organization performance (Olszak & Ziemba, 2007).
Reference
Anandarajan, M., Anandarajan, A., and Srinivasan, C. (2003). Business Intelligence Techniques – A Perspective from Accounting and Finance. Springer, Berlin.
Arnott, D., Gibson, M., & Jagielska I. (2004). Evaluating the intangible benefits of business Intelligence.
Betts, M. (2005). Smarter BI. Computerworld, 39, 38, 47.
Burn, J, & Loch, K, (2001), 'The Societal Impact of the World Wide Web – Key Challenges for the 21st Century', Information Resources and Management Journal.
Coman, M., Duica, M., Radu, V., & Stefan, V. (2010). Enterprise performance management with business intelligence solutions.
Davenport, T. H., & Prusak, L. (1998). Working knowledge: How organizations manage what they know. Harvard Business School.
Eckerson, W. (2003). Smart Companies in the 21st Century: The Secrets of Creating Successful Business Intelligent Solutions. Seattle: The DW Institute.
Gartner Research. (2009, June 12). .
Gray, P. (2005). New thinking about the enterprise. Information Systems Management Journal.
Inmon, W.H. (2005). Building the Data Warehouse. 4th ed.
Olszak, C.M., & Ziemba, E. (2006). Business intelligence systems in the holistic infrastructure development supporting decision-making in organizations.
Power, D.J., 2000. Web-based model driven decision support systems: Concepts and issues. California: Conference of Information Systems.
Power, D. J. (2007). A Brief History of Decision Support Systems.
Solomon Negash, P. G. (2008). Handbook on Decision Support Systems Springer Berlin Heidelberg.
Sparague, R.H., 1990. A Framework for the development of Decision Support Systems.
Turban E., 2000, Decision Support Systems and Intelligent Systems, 5th ed., Englewood Cliffs, New Jersey, Prentice Hall.
Turban, E., Sharda, R., Aronson, J. E. & King, D. (2007a). Business Intelligence: A Managerial Approach. Upper Saddle River: Pearson Prentice Hall.
Turban, E., Aronson, J. E., Liang, T. & Sharda, R. (2007b). Decision Support and Business Intelligence Systems. Upper Saddle River: Pearson Prentice Hall.
Related Topics