Business strategy for Fashion Land's Electronic Commerce initiative Essay Sample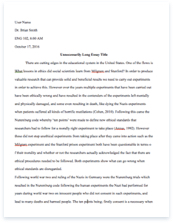 Pages: 4
Word count: 947
Rewriting Possibility: 99%

(excellent)

Category: e-commerce
Get Full Essay
Get access to this section to get all help you need with your essay and educational issues.
Get Access
Introduction of TOPIC
For a business to be successful in what it does, one must always have the goals clearly laid out. For the e-commerce initiative of or company, we must ensure that we have the objectives clear and we know what are the costs and benefits of the same.
| | | |
| --- | --- | --- |
| Objectives | Costs | Benefits |
| Increase Revenue | Can't be measured separately | Increased Market Share |
| Improve Brand | Development of the content and promotions for the site ($50,000/yr) | More customers |
| Increased Access to different customers | Advertising on search engines etc ($50,000/yr) | Increase in revenues |
| Inventory Management | Additional Module ($50,000 development or off the shelf) | Know what products sizes colors are available at each location and when they will run out of stock |
What to outsource?
                        The development of the website should be outsourced completely, we are a company involved in selling clothes, and we are not experts on website development.
                        New content for Branding etc would be made by our advertising agency even for the website.
                        Day to day running of the website and monitoring etc would be done in-house by a person we will hire specifically for this purpose.
What web hosting services are needed?
                        We need to be able to run the website securely and as we will be collecting payments, we need to have the customer information stored securely. The payments will be processed over the visa site or the Citibank gateway and our responsibility will only be to maintain the customer's data securely. For this, we must have our own servers housed within our facility.
What staff should be hired?
                        We need a network and hardware specialist who will ensure that the network is running pr
operly and efficiently at all time. We also need a person who will do the maintenance of the server.
Additionally, we need a person who can fix the small problems that occur in the day-to-day running of the website. In addition, we need content developers and people who can code and think innovatively on how to position our website.
To
The Management
Fashion Land
Sub: Possible issues in the development of our E Commerce Site
Dear Sirs/Madams
Here is a complete list of possible issues we may face while we are developing the site.
Hardware – the hardware needs to function in sync with other hardware equipment and the network specialist dept can take care of this. There are no big issues expected, at most we might have a delay of a day or two because of unforeseen issues here
Software – the software is a critical part and will need to be tested once the development is complete by the outside agency. We might find bugs and it will cost us time to fix these, again it will not be anything of a threatening issue.
Security – High-end software's provide security. We must make the right purchases to use the best possible software's to protect our systems from the perils of the internet (viruses etc.)
Payment processing – this will be a complete module by itself. Accepting credit card payments on the internet is a tricky issue as some customers are not too sure about the security online. We will be using a 128bit encrypted secure server to accept payments over the visa website. We will tie up with visa to accept payments over their website, or we could tie up with the Citibank gateway to accept payments.
Advertisement – this will be done by our advertising agency, we would prefer to use flash on our website as it makes the presentation better and lively. However, we need to use a balance of flash and html as search engines cannot search through the material in flash and hence cannot give our page a fair ranking.
International – we do not foresee any challenges internationally for the website. Currently we are doing business in the Midwest and if people order our goods internationally we can easily send them through Fed Ex, the cost of course will be borne by the customers.
Legal – the legal team will ensure that tall material on the website is copyrighted so that people cannot use it for their own purposes. We will peruse anyone who infringes on our intellectual property.
Ethical issues – we are not infringing on any rights or using any methods that will affect communities or people negatively, so I do not per se see any ethical issues that might arise out of the use of the website.