Business Studies Scope on Skateboarding Business Essay Sample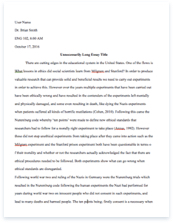 Pages: 3
Word count: 655
Rewriting Possibility: 99%

(excellent)

Category: business
Get Full Essay
Get access to this section to get all help you need with your essay and educational issues.
Get Access
Introduction of TOPIC
In my coursework I have an idea to build a skateboard hardware and clothing store. In the course I need to work to resolve my business problem which is "Is there scope for a skateboarding hardware and clothing store in the Wilmslow area" At the moment I do no have the information or evidence to prove that there truly is a space in the market for my store. I will need to find out if there is a need for my business? Maybe there is an entrepreneur who wants to invest into my idea but I would prefer to be my own boss in my business idea. I need to be aware of the size of my target audience to see if it is even worth setting up my business idea. I will have to thoroughly research and find the evidence needed to prove to see if I can make my business as successful as possible otherwise all the time and effort will got to waste setting up a shop in Wilmslow with no scope and it will just get me into further and further debt and will waste a lot of time and money.
My Business idea is to open a skate/clothing shop in Wilmslow where Sanity once was. I will research and decide if it will cost a large amount to start up the company and rent the shop spac
e. I would prefer to be a sole trader because I can do everything my own way and all the profit will
go to me. Business affairs can be kept private. It will be a small business so less capital is required and I can make quick decisions because so few people are involved and also the business will get a lot more personal attention. The problems with becoming a sole trader is that finance may become to difficult to raise and my prices will be higher then vast organisations. I will have Unlimited liability and so if the shop goes into debt or anything happens I personally will have to pay for it. If I become ill or if I am on holiday I may be forced to close the business till my return. I may have to become to a partnership if I wish to extend the business if all goes well but that may be some time before I come to that decision.
My products will be all the necessary hardware for the skateboarding sport plus various fashionable skate shoes and clothing. If all goes well I may start to cater for other sports like rollerblading or biking. I also hope that if I can fit add a half pipe in the back and so it will become more popular for skateboarders. I chose this sort of shop because there is no competition at all around Wilmslow, Alderly Edge and Handforth. From my own experience I know there are a lot of skateboarders around that have to go to Manchester or Stockport to get skateboard hardware and their clothing fashion.
These skateboarders and teenagers will be my target market dominantly male between the ages of 13-19. I will target this market by handing out leaflets at local skate parks and advertising in the local papers. As I said previously I believe the shop space at the bottom of the Grove Street in the centre of Wilmslow I will place my shop where Sanity once was and so it is easy to see and easy to get to. My shop will be rivalling shops in Manchester and Stockport for example Projekts, Exit and Note. These are all highly publicised and extremely good but they are a bit of a drive or train journey from Wilmslow, Alderly and Handforth and so I believe I have an advantage over them for local market.