Cafe Snack House Business Plan Essay Sample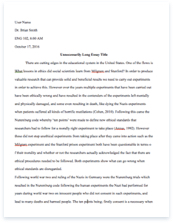 The whole doc is available only for registered users
OPEN DOC
Get Full Essay
Get access to this section to get all help you need with your essay and educational issues.
Get Access
Cafe Snack House Business Plan Essay Sample
Café and snack houses are one of the trending businesses of the 21st Century. People dine for a cup of beverage with some subsidiary snacks on the side incorporated with the ambient and music played in the establishment. With its ambience, clients should feel the tranquillity of the establishment and it's accompanied relaxing music.
A. Name of the Project
"I ♥ Pinoy" is a modernized Filipino snack house that offers extraordinary Filipinoproducts and services. We will seek to create a NeoFilipinoatmosphere, on the other hand, still preserved the Filipino Culture, Tradition and Spirit of Hospitality.
B. Location of the Project
"I ♥ Pinoy" aims to established this snack house inside the MSU-IIT Premises. Where in we cater the students, employees and visitors with our diverse delectable snacks (kakanin) and some beverages.
Product or Service
Our Café business idea, serves a Filipino pride delicacies and beverages. We are campaigning to patronize our own products, so as to contribute the progress on our economy and for health conscious aides. Our products are originally and freshly prepared by our own kitchen. These are the common Pinoy favorite delicious delicacies and we are producing products that are new to some. Our customers can accessibly buy and enjoy consuming our products with our convenient Café accommodations and ambiance inside the campus. Since eating is a necessity for every human beings, especially the daily rush of students, employees and guardians in the said university, we are ensuring that a moment with us would make each one relax and be satisfied. Filipino delicacies are cheap and can easily be purchased in the market, such as the staple ingredients we have, we can ensure diversified menus daily to meet the satisfaction and can be enjoyable to consume. We also create promotions and monthly freebies to make our customers keep coming back in our café.
Technology
Food is any substance consumed to provide nutritional support for the body. Due to the high demands and the quickened process of foods today, it is rare to have the nutrition needed for our body. The products which are loved by the people in the fast-food chains and in the market are inadequate to provide such nutrition but rather in just aiding the feeling of being hungry.
As the society are now are seriously suffering from diabetes, cancer and other illnesses which somehow the eating habits of an individual contributed, some are being conscious enough to prevent and give health aides on what they eat and drink. We too, are in the motion in for research among healthy ingredients for food and beverages that we are going to sell to our customers. We are developing the raw Filipino dishes in which our forefathers and foremothers have and had enjoyed long years in life.
Market Environment
The market for "I ♥ Pinoy" covers a large area of diverse and densely populated with students, employees and visitors. Although it will be located at MSU – IIT premises ear the gymnasium, it is an area where student eat out and one that is also frequented during free time of the students.The café caters all the students inside the school premises including the employees but the products that were going to produce will be estimated through a day to day records of sales. Approximately there are almost 12,083 students and masses instructors, professors, and employees. Currently they are buying foods in the cafeterias and canteens and some of them eat outside the school. The "I ♥ Pinoy" products would make the customers patronized the Filipino type of delicacy this would also boost up the confidence as a proud Filipino. Not just about our products but also our good vibrant ambiance that makes the students comfortable. There would be also promotional activities to encourage the newbie's on our café since every year there are new students in IIT.
Competition
The major competitors of "I ♥ Pinoy" are the cafeterias and stores inside the University; the CED and IDS cafeteria, and the CBAA canteens.
In the CED and IDS cafeteria, they have the snack, breakfast, lunch that the student needs. While in CBAA canteen it has the food for snacks and has some school supplies for the students to use. It has also a loading station which some students would buy snacks after loading their cellophanes. But still each competitor has its weaknesses like in CED cafeteria they don't have some good snacks for students, and has limited space to cater the CSM employees and students. In IDS cafeteria its very far from other colleges and it also have limited space for students.
The production capability of CED cafeteria is having a smooth process it has a system but has lots of employees work in the cafeteria. In IDS cafeteria there are a lot of stalls with different owners but because of it, the foods in IDS are maintained since each stall got different foods and has an efficient on producing their products the same with the CBAA canteen. And because of these system or everyday process these competitors forgot to have good promotional activities which can eventually make the students patronize their products.
MSU – IIT Graphical Population
Industry
This said café is in operation during class/working hours and also when an activity is hosted in the gymnasium form any government or private sectors. Since people have the necessity to eat, we are providing the necessity they needed. This demand has become the factor for our driving force to supply the frequency and in patronizing our products. People love variety of foods they can choose from, especially Filipinos. We are designing to innovate menus in regulating our products monthly, quarterly or as how the ingredients would be available in the market.
Business Model
Excellent Margins
* This is to ensure of selling the products daily, monthly, quarterly & regularly. Easy to sell
* Our café is a fast service to cater the demands of the costumers The Four Capitals
Natural Capital can be said to consist of three major components: 1. Non-Renewable Resources such as oil and minerals that are extracted from ecosystems. 2. Renewable Resources such as wild food harvests (i.e. fish) wood and drinking water. These are produced and maintained by the processes and functions of ecosystems. 3. Environmental Services such as maintenance of a breathable atmosphere, regulation of climate, production and maintenance of soil and operation of the water cycle. Human-Made Capital is generated via economic activity through human ingenuity and technological change – the produced means of production. Cultural Capital refers to factors that provide human societies with the means and adaptations to deal with the natural environment and to actively modify it. Environmental Capital is the natural capital.
Ongoing Competitive Advantage
* We have the advantage to compete because of our products, services and environment.
Quality Costumers
* We do have quality costumers which are our great advantage to have our revenue.
Longevity of Business
* The business will stay long as how we planned for our sustainability and for more innovations.
Graceful Exit
* If the business is declining, we can think of another way to sell our products though the café will be foreclosed.
Avoidance of Pitfalls
* This is the process wherein there would be regular auditing, maintenance and planning in sustaining the business.
Marketing and Sales Strategy
I ♥ Pinoy offers favorite Filipino-made delicacies; "Sangkap Pinoy". Our products are the top Filipino favourites based on our survey inside the university. They greatly differ from our competitors since some of our products are not available to them. Also, we have a cosy environment for leisure moment for our dear costumers. Besides the environment we also give benefits by adding health conscious foodstuffs.
Our pricing is also based on the result of our survey that would benefit our customers, our revenues and profits. We are basing and are creating a fix and variable costing. Variable costing varies when there is increase and decrease of the prices of every ingredient in the market, which affects the lower and higher pricing of every product without regarding in maintaining the quality.
We are establishing our café inside the MSU-IIT compound. After or in between the schedule of the student's classes, even the merienda time of the employees and visitors, we are open and welcoming them for a moment of tranquillity with matching relaxing music to let loose stressful moments from class and work.
To promote our very own café, we are making an online promotional advertisement in facebook, tweeter and other social networks which are free to be published; which could also be an avenue in accepting orders, suggestions and comments. Flyers, posters and leaflets will also be distributed along the campus. This will cost not that much from our revenues. We are giving off coupons, incentives and freebies for regular costumers. Such as, giving of coupons to be kept and the costumer who accumulates 10 in every month will be given free delicacy product they desire. There will also be seasonal freebies for every given amount to be purchased.
Our services will not be only available inside the campus. We are accepting direct orders through phone calls and internet social networks connection. The service personnel are also open for part time working students; this is to help them in small financial ways. Trainings such as the Food handling and services will be given freely to the food handlers and servicers. We are open for comments, suggestions and critics to measure customer satisfaction to be evaluated weekly.
Production/Operating Requirements
In putting up a business, first, the business should secure a business name with the Securities and Exchange Commission for corporation and partnership, on the other hand, for sole proprietors, secure a business name at the Department of Trade and Industry (DTI). Next, secure a tax identification number at Bureau of Internal Revenue (BIR). Upon the approval of the government offices, have a location clearance and then secure mayors' business permit. After which, secure membership in the government health care benefits system for your employees at the Philippine Health Insurance Corporation (Phil-Health).
After complying the government requirements, we are going to make an appointment in the MSU-IIT administration and >>>To be continued.. mag ask pami Maam Angie : )
Management and Personnel Requirements
General Manager
He will be the overseer of all the operations of the business. He will spare head planning, directing and coordinating with the stakeholders.The General Manager will formulate and implement policies, managing daily operations, planning the use of materials and human resources. Qualifications:
* Must have management skills
* Must possess competitive skills in writing and reading comprehension, problem sensitivity and cognitive reasoning. Cashier
He will handle cashiering, in collecting customer payments for their orders, issue change and receipts. During the absence of the General Manager, he will also be responsible for the entire operations of the business. Since the business does not need so much man power, the cashier, must be able to prepare the order, and to ensure that standards are met as well as the quantity and quality of received products.
Qualifications:
* Must have experience in related field.
* Knowledge in sales and marketing.
Service Crew
The service crew must be capable in preparing the product, serving and taking orders. He must be well groomed and in proper uniform on duty. He will also be responsible in washing dishes, wares, machines and the working area.
Qualifications:
* Must have experience in related field.
* Can work under pressure
* Physically fit with pleasant disposition.
INTELECTUAL PROPERTY
STATEMENT OF CONFIDENTIALITY AND NON DISCLOSURE
This document contains proprietary and confidential information. All data submitted to MS. Lilagre Sevilla is provided in reliance upon its consent not to use or disclose any information contained herein except in the context of its business dealings with I ♥ Pinoy. The recipient of this document agrees to inform its present and future employees and partners who view or have access to the document's content of its confidential nature.
The recipient agrees to instruct each employee that they must not disclose any information concerning this document to others except to the extent that such matter are generally known to and are available for use by, the public.
The recipient also agrees not to duplicate of distribute or permit others to duplicate or distribute any material contained herein without I <3 PINOY's express written consent.
I ♥ Pinoy retains all title, ownership and intellectual property rights to the material and trademarks contained herein, including all supporting documentation, files and marketing material.
BY ACCEPTANCE OF THIS DOCUMENT THE RECIPIENT AGREES TO BE BOUND BY AFORMENTIONED STATEMENT.
REGULATIONS/ ENVIRONMENTAL ISSUES
10 HOUSE RULES FOR STAFFS
1. DON'T BE LATE
You should arrive to the workplace 10 min. before working time. 15 min. late will have a 1% deduction on your salary. If you are planning to absent, the management should know before the day of absent. Excuses might be considered but more than 3 consecutive absents and excuse in one month might consider firing you up.
2. CLEAN
Clean the outside of the restaurant especially trashing the dried leaves from the tree, Kitchen staff should clean the kitchen before doing their job also. Counter should also clean the working place. (SOP)
3. COOPERATE
Cooperate each other and don't make any issues on your co-workers. If you are caught pilferage, you will not receive your day salary. The management will be the one to decide for the release of food for employees. If the workforce is doing well on their performance, salaries may increase but if not it would stay to its normal amount. 4. TIMING
Every day there is always a 1 operation and every after 1 month, time assignments will be routed in cycles. This time operations is from 8am-6pm. And Sunday is always a rest day.
5. MEETINGS
Every Monday there will be a meeting in each time operation, so employees should be early 30 min. before the working time. To make the employees know the situation of the café. Being late to the call time will have a 2% salary deduction.
6. UNIFORMS
Wear proper and clean uniform, fail to do so will have a 15min. cleaning punishment.
7. SECURITIES
Employees should also secure their things; the management is not liable for any losses of the employee.
8. PUNCH YOU TIME
Always make sure to punch your time cards. Any damages caused by the employees inside the premise, he/she is liable to pay the price.
9. RELEASING OF SALARIES
Half of the Salary per month will be release after 15 days of the working time.
10. SUGGEST
If any problems inside the premise please feel free to talk this to the management.
I. DO'S AND DON'T'S
1. Greet and smile with customers
2. Respect customer.
3. Suggest to customers on the special food of the house.
4. Listen to customers' needs
5. Observe the customer if anything is needed
6. Work effectively and efficiently
7. Be careful on serving the food it might disturb other customers table
8. Don't leave customers unattended
9. Serve the customer well.
10. Always thank customers after dining in.
ECONOMIC ENVIRONMENT
These factors involve changes in the global economy.
A rise in living standards would ultimately imply an increase in demand for products thereby, providing greater opportunities for businesses to make profits. An economy witnesses fluctuations in economic activities.
Advantages:
In case of reduction in demand the prices will go down. Business strategies should be developed keeping in mind these fluctuations.
Disadvantages:
This would imply that in case of a rise in economic activity the demand of the product will increase and hence the price will increase.
Other economic changes that affect business include changes in the interest rate, wage rates, and the rate of inflation. In case of low interest rates and increase in demand Businesses will be encouraged to expand and take risks. Therefore, business strategies should have room for such fluctuations.
TECHNOLOGY ENVIRONMENT
Technology refers to the application of knowledge, skill, ideas to the production or improvement of goods and services.
I ♥ Pinoy have a modern technology in the kitchen. Appliances were just new and this might be a good strength to make the business into success.
Advantages:
The business will have the benefit on the said technology. It will be a long-term used, since it has a good quality.
Disadvantages:
* Competitors might have the same or better technology with the business. * Every year there is improvement in technology, so innovation of technology can still affect the business since there's a chance that your technology that you used will be out of the trend someday, well that thought is inevitable.
CRITICAL RISK FACTORS
II. SWOT ANALYSIS
STRENGTH
1. 8 hours service with a WIFI connection having 5 outlets inside the premise. The first floor of the café is air-conditioned and its second floor is open windows. 2. It has a unique Filipino product and a new taste to try for the students. 3. It is an eco-friendly restaurant; the air-conditioner is turned off if ever the weather is not that hot and ceiling fan would be the alternative. The restaurant is also surrounded by trees and it has an outdoor set of table if customers who want some fresh air.
WEAKNESSES
1. Since this is a newly start business, it has lots of risk. It is costly since it has an air-conditioner and outlets. 2. The place outside the cafe should be clean daily since there are dried leaves from the trees. 3. The profit should cover the expenditures of the establishment.
OPPORTUNITY
1. Is the only café inside the school and it only caters the bet Filipino delicacies. 2. Most students wants a place that is perfect for recess time.
THREATS
1. THREAT OF NEW ENTRANTS
New entrants to the place can raise the level of competition, hence reducing its attractiveness
2. INTENSITY OF RIVALRY
The intensity of rivalry between competitors can give a lot of risk to the business. It needs marketing strategy to lead more one point to the others.
3. THREAT OF SUBSTITUTES
The presence of substitute products can lower the business attractiveness and profitability because they limit price levels. The threat of substitute products depends on the buyers' willingness to substitute. I ♥ Pinoy is difficult to be copied since it has its own concept; it specialize our very own Filipino delicacy and has a unique place for the students and employees.