Cairo Egypt Essay Sample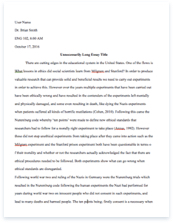 The whole doc is available only for registered users
OPEN DOC
Pages:
Word count: 1909
Category: egypt
Download Essay
A limited time offer!
Get a custom sample essay written according to your requirements urgent 3h delivery guaranteed
Order Now
Cairo Egypt Essay Sample
Cairo lies in the Northern Africa, on the border to Asia. It is the capital of the Republic of Egypt, the great industrial, cultural and trade center. Cairo is the largest city of Africa, which has absorbed some cities of different epoch – the ancient Heliopolis and Babylon Egyptian, the medieval Fustat. It is the biggest city of the African continent, the city of "thousand minarets", "the Gate of the East". The achievements of culture of all six thousand years of the Egyptian civilization have concentrated in this great city.
Both old, and a modern history of Egypt can be met in Cairo, divided with the Nile and surrounded with sand. Cairo is in high-altitude houses and country houses, minarets and bell-towers, palm trees and neon fires, noisy markets and numerous shops with souvenirs for tourists. It is a huge city where life is in full swing – and simultaneously flows slowly where stately Nile rolls the eternal waters.
Favorable strategic position between the valley and the delta of the Nile promoted occurrence of settlements in the territory of modern Cairo in antique times. During different periods of its history the city carried two names: El-Cahira ("Winner") and Umm-ed-Dundja ("Mother of the world"). There were many legends among ancient Egyptians, that many thousand years before exactly there a war between two great Gods, – Horus, god of living people, – and Set, god of the desert, had taken place.
In accordance with ancient chronicles first inhabited settlements in the territory of modern Cairo appeared in the V century BC, in the times of Persian government. "The Persian rulers brought with them to Egypt many thousands of workmen, whose purpose was to construct a new canal linking the Nile with the Red Sea. These labourers built a town for themselves at the point where their canal and the river met. They called the town Babylon-in-Egypt" (Beattie, 63).
"Later, in Roman times, this land site was used Romans for construction of the military camp. During the Roman period, Babylon continued to be a dominant influence in the region and a Christian community grew up around it, which was likewise a prominent center of the new religion. It was here that St. Mark lived, and where St. Peter sent his greetings from the sister church in Rome" (Cairo history page). The Christian church refers to in Egypt Coptic. Because of features of belief the Coptic Church had broken away from the traditional Christian Church. Up to now the part of the population of Egypt adheres to this belief. The word Copt has derived from the Arabian Coopt, and that in its turn – from the Greek egyptos, that means "Egyptian". Copts consider themselves as descendants of the first Egyptian Christians occupied the valley of Nile.
Six amazing Coptic churches are kept in Old Cairo nowadays. And all of them practically have not changed since the times of their construction. In architecture of that time elements of cultures of an epoch of pharaohs and the Greek-Roman period are traced. Carved statues represent not only Hercules and Aphrodite, but more often simple people – peasants, officials, handicraftsmen, and also monks.
The official history of the city begins with VII century of the Christian era, when in written sources the name of commander Amr-ibn-El-Asa for the first time was mentioned. Born, as well as Prophet Mohammed, in Mecca, this at first outrageous opponent of the new religion, became later an active distributor of Islam in Egypt. On the place of the Roman camp of Babylon he settles down his own military camp which became a Primogenitor of Fustat (old Cairo). But only Fatimides in 969 foundered a new town El-Cahira to the north from Fustat. "Most of Fustat's remains now lie buried beneath mounds of land-fill so high they've created a new vantage point from which Cairo may be surveyed. The Fustat-Gardens, the government-owned amusement park, is set atop the city's millennial trash-heaps" (Golia, 50).
Unlike Alexandria or Giza, Cairo itself cannot be called a very old city, though first settlements in Cairo had appeared in antiquity. In fact, Cairo was situated in geographically favorable place between a valley and the delta of Nile. "North of the Fayum the Nile flows on to Cairo, where the narrow water way allowed to its course by the two lines of cliffs widens, and the cliffs recede to the right and left" (Rappoport, 238). Old Cairo or as it had been named Babylon Egyptian, is located on a place of a ferry on a way from Memphis to another important in Ancient Egypt city – Heliopolis. The City-port was constructed on the crossroads three main trade-ways and on the crossing of three cultures: Ancient Egyptian, Christian and Muslim.
In Cairo the Egyptian museum is located, which allows to see all variety of the Egyptian history, including hieroglyphics, makeup perfume, kings, pyramids, temples and tombs.
Hieroglyphs – one of the most ancient kinds of writing. In the result of archeological excavations it was found out, that hieroglyphic symbols were used already in 3000 BC. The hieroglyphic writing is a kind of writing, which uses hieroglyphs, special signs, each of which designates a separate lexical unit (a morpheme, a word).
Visitors of the Egyptian museum can get a lot of information about numerous rulers of Egypt.  At different times rulers of different religions, cultures and nations possessed Egypt. They had different titles:
"Pharaohs (3000 BC to 30 BC);
Roman Praetors of Egypt (30 BC-324 AD)4
Byzantine vicegerents in Egypt (4th  to 7th  centuries)4
Vicegerents of Arabian Caliphs (7th  to 10th  centuries);
Sultans of Egypt (10th  to 16th centuries)4
Ottoman rulers  (16th  to 20th centuries)4
Kings of Egypt (1922-1953)" (King of Egypt, wikipedia).
Cairo is situated close to the great pyramids of Giza and other historical sites of Egypt. Pyramids were the biggest hand-made constrictions, which functioned as tombs for pharaohs, their relatives and retainers. The tallest of all is The Great Pyramid or Pyramid of Cheops (Khufu), it is more than 130 meters high. The Great Pyramid is the only representative of the co called 'Seven Wonders of the World'. In old times tops of pyramids were covered with gold, and sides of  pyramids were polished. Even now they impress visitors greatly.
An excursion to the well-known Museum of perfumery with its bewitching aromas will not leave indifferent any visitor. Ancient Egyptians were the first ones, who began to use fragrant ointments and fragrant oils initially for priestly ceremonies and sacramental. Ancient perfumers used fats (vegetable oils, animal fat) for absorption of smells of colors or pitches. To this basis added dyes and curative products.
Beginning with ancient times Cairo was educational center not only of Egypt, but also of the whole Arabian East and Africa. The education in Cairo, as in all Islamic countries is divided into Muslim and secular education, both are supported by the national government to equal extent. The most respectable in Sunni Muslim world educational institution is Al Azhar University. Many historicists regard Al-Azhar University as the oldest  university in the world in service. The University had been founded in the X century (200 years before the famous College de Sorbonne was founded). Except of Islamic educational centers there are a lot of secular educational institutions, national and international ones. The most famous and respectable among them are: Arab Academy for Science & Technology and Maritime Transport, The American University in Cairo, Lycee Francais du Cairo and many others. Young people from the whole Muslim world go to Cairo to get higher education.
Ancient Egypt was a hub for European and American medical science. Many secrets of ancient medics aren't exposed until now, for example modern scientists cannot understand methods of embalming, which were used by ancient priests in Egyptian sarcophagus. However, now the whole level of the modern Egyptian medical care is low. More than half of all medical institutions of Egypt are located in Cairo. The biggest Cairo medical institutions are: As-Salam International Hospital, Qasr El-Ainy General Hospital and others.
Buildings and constructions of Cairo represent a surprising conglomerate of old times and the present. Ancient monuments in Cairo stand in the neighborhood with modern buildings and erections.
Almost on the borders of the 15-million megapolis you can see:
– splendid monuments of Ancient Egypt: The Colossus of Ramesses, which  is about 10m long and was carved in limestone, the ancient site of Heliopolis, one of the capitals of the Ancient Egypt, magnificent Pyramids of Khentkaues, Cheops (Khufu),  Chephren (Khafre);
– Islamic Monuments, such as Mosque of Amr Ibn El-Aas,  Sultan Hassan Mosque & Madrasa, El-Aqmar Mosque (Gray Mosque), El-Hakim Mosque, Mosque of Ilgay al-Yusufi, Amir Taz Palace, Wikalat Bazar'a (Bazar'a Caravanserai);
– Christian Monuments, such as Holy Virgin Mary, Church of the at Haret Zuwaila, Monastery of Saint Menas (Deir Abu Mina) (Old Cairo), Saint George (Mari Girgis), Greek Church of;
– and many other places for sight-seeing.
From the other side buildings of the Cairo Opera or International airport of Cairo represent quite different epoch and culture. Cairo itself isn't a museum, it's the capital of one of the most influential state in the North of Africa and the Middle East. Life in Cairo doesn't stop even at night. Local inhabitants say, that one hardly ever can see stars in the sky in Cairo, because of dust and millions of lights, which enlighten the Cairo's air.
Cairo lies in the narrow valley on the banks of Nile. Of course, it isn't simple to find enough place for such a huge city on this limited territory. It is possible to tell, that inhabitants of Cairo constantly collide with housing problems, which here reach the sizes which are difficult for understanding for Americans and Europeans. "The lack of satisfactory and affordable housing for the rapidly growing population has forced many poor Egyptians to live in houses amongst cemeteries called The City of the dead. Among these cemeteries lives a community of Egypt's urban poor, forming an illegal but tolerated, separate society. More than five million Egyptians live in these cemeteries, and have formed their own enterprises. The population of the City of the Dead is growing rapidly because of rural migration and its complicated housing crisis is getting worse" (Cairo housing, wikipedia).
One more crucial factor, which greatly impresses negatively on the situation in Cairo and restrains a potential flow of tourists to the "Babylon Egyptian", is danger of Islam fundamentalists, whose activity grows rapidly nowadays. The Egyptian government takes all necessary measures with purpose  to provide safe and best conditions for international tourism. It is very important, that Cairo, which is the cradle for several civilizations and cultures, in which monuments of numerous religions, nations, epochs and cultures get along peaceful, stayed a safe place, aside of any political or religious conflicts.  In spite of some problems, Cairo continues to stay one of the most spectacular and worth of  visiting world's city. It cannot be described in words, it is better to be seen personally.
Works cited
Beattie, Andrew. "Cairo: A Cultural and Literary History". Signal Books, 2005. 63
Golia, Maria. "Cairo: City of Sand". Reaktion Books, 2004. 50
Rappoport, S. "History of Egypt. Part 12". Kessinger Publishing, 2003. 238
Web-site about Cairo history. <http://www.cairotourist.com/cairohistory.htm> and
<http://www.cairotourist.com/cairopharaonicmonuments.htm>
Wikipedia, <http://en.wikipedia.org/wiki/King_of_Egypt>,
<http://en.wikipedia.org/wiki/Cairo#Housing>