Can Sony Regain Its Innovative Edge Essay Sample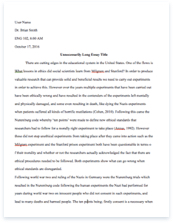 The whole doc is available only for registered users
OPEN DOC
Download Essay
A limited time offer!
Get a custom sample essay written according to your requirements urgent 3h delivery guaranteed
Order Now
Can Sony Regain Its Innovative Edge Essay Sample
1. Why did Sony push back introduction of the OLED television? What was the advantage in waiting? What were the drawbacks? Was there a threat of moving to market with new technology too fast? How might the delayed introduction affect Sony's reputation among consumers, enthusiasts, and Sony's own R&D personnel? Sony holds the view that the OLED technology provides a markedly improved picture and it will be the basis for the next generation of television. At the same time, even very small televisions using the new OLED technology are significantly more expensive than LCD sets, and Sony fears that high prices could cause the limitation of sales. In recent years, Sony has been struggled and wants to ensure that it's back on more sound footing before making the investment necessary to successfully commercialize the OLED technology now. In making this decision, Sony is taking the risk that it will lose the advantages that could come with being the top in the OLED market, also gain extra benefits associated with being an innovator in the technology industry. (Meanwhile, other companies such as LG Electronics and Samsung are making their own OLED televisions, and positioning themselves to gain first mover advantages.)
2. What competitive threats does Sony face? From which companies and geographic regions? How does Sony stack up against these competitors? Sony has pressure put by LG Electronics and Samsung, also Panasonic is developing OLED models. In addition, these companies are focusing on further improving LCD televisions. In fact improvements in LCD technology are now a threat to OLED technology because the new LCD televisions have substantially improved picture quality, without the high prices carried by OLED televisions. To against these competitors, Sony can:
1): Lower the costs. To acquire a wider profit margin, Sony should hasten the pace in restructuring its music business and implementing the various cost-cutting measures. Also, it could explore more low-cost locations where the company can move its manufacturing plants to. 2): Bettering relationship with local governments. To against piracy, Sony can team up with relative associations to urge the U.S government to step up antipiracy measure in order to protect its copyright and contents of its business. 3): Use innovation and strategic processes: to counter aggressive competition, Sony must keep at the forefront of innovation by making revolutionary products.
3. Is it possible for a diversified company like Sony to be an innovation leader and stay profitable? What does its recent company performance suggest? In 2009, the company lost money in all of its core areas, and was profitable only in its music, film, and financial services divisions. In theory, diversification should help a company spread its risks and costs, but in Sony's case, the diversifying caused Sony lost focus on being a leader in its core areas, and used the resources that could have supported its efforts in those areas on noncore businesses. Sony needs to make some significant strategic changes in its core divisions if it wants to compete with companies like Samsung. Unlike Sony, Samsung, despite its diversification, has continued to emphasize its core competencies and focus on a few dominant businesses.
4.Should Sony's R&D efforts be focused on a limited number of "core" products or should it aim to be an innovation leader in each single business subsegment that it has? Do you think Sony should subsidize the unsuccessful R&D efforts that produce products which do not turn profits? It is important for companies, especially those in industries like electronics where innovation is essential, to create an environment that encourages people to try new things. If Sony chooses its focus in a narrow way, the ability of its R&D teams to be innovative could be compromised. At the same time, the company needs to make some strategic changes and identify some key areas for investment. Regardless of which areas the company ultimately decides to emphasize, Sony needs to ensure that failure is acceptable. In other words, a good environment for innovation provides permission for failure. While Sony cannot subsidize unsuccessful R&D efforts indefinitely, it needs to provide adequate support for the creative process.
5. Do you think excessive diversification is Sony's problem? Do you think the problem is that Sony's products are targeting the upscale high-income consumer group, when most consumers are looking for cheap affordable goods? Why or why not? Sony has diversified into several new areas over years. However, Sony's current difficulties lie with its lack of innovation and complacent attitude. In its peek times, Sony was renowned for its innovation and the Sony name was synonymous with quality and cutting edge technology. Today however, people think companies like Apple when they think of technological leaders. Sony needs to reemphasize innovation, and also reconnect with consumers. Apple for example, has been enormously successful with its iTouch products as well as many of its laptop devices despite them being priced higher than other similar products on the market because of the perception that the Apple products are leading edge, quality devices.