Career Management Essay Sample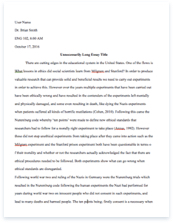 Pages: 6
Word count: 1,411
Rewriting Possibility: 99%

(excellent)

Category: management
Get Full Essay
Get access to this section to get all help you need with your essay and educational issues.
Get Access
Introduction of TOPIC
Abstract
Career Management is an important process that helps a productive individual build an effective career path that will respond to one's personal goals and aspirations. Exploration of individual cases including the history of personal careers and challenges faced by people on their way to unfolding their potential will open the way toward a better understanding of one's own prospects in life. This paper summarises an interview with Jon Drake, a Marketing Manager with Dream Factory, Inc. Jon's career development is analyzed, as well as current challenges and issues, and suggestions are offered to his company to help him cope with difficulties.
Current Development Stage
Jon Smith is at the moment at the maintenance stage of his career which is focused on "holding on, keeping on and innovating" (Chang, 2005). At this stage, an individual hits on a kind of a career plateau on which he or she is forced to keep on, at the same time seeking new opportunities for growth.
Jon has now been in the marketing field for five years, and one could safely assume that exploration and establishment are more or less completed for him. He discovered that he is not willing to work for specialized marketing agencies or engage in research. He has identified his field as strategic market planning and enjoys helping the organisation build a successful and effective development path. He has also established his position as a successful marketing manager, and the three companies he worked for recognized his expertise in this area.
Career Management Challenge
Jon's only option for progress is to move toward more managerial positions that will include supervision of three or more employees. At his point in career development, he seems to have enough professional knowledge to point direction of work to other individuals. Moreover, he has had experience managing a department at his first workplace, supervising a department that contained only one employee in addition to him. This was certainly limited managerial experience, but it helped him to gain necessary skills in managing personnel and organising activities.
However, at the moment Jon seems to have hit a hurdle in his progression toward managerial positions. He recently moved to a new area where he seems to experience problems with communication. Quite often, fellow employees in the same rank as he is find his communication style trying, his jokes heavy-handed and offensive, and believe him to be rude at times. Jon is puzzled by this as his behavior was deemed perfectly acceptable at his previous workplace. In any case, this problem seems to affect him seriously, undermining his belief in managing others.
Besides, he confided in me that he feels he is losing interest in marketing. This is a more serious issue since this is the only thing he knows in depth. In any case, Jon prefers assignments that are not overloading, shuns responsibility, and would prefer a less rushed and more relaxed lifestyle compared to what he has now.
In case he assumes m
ore serious managerial functions, his workload is likely to increase in size and most importantly in
scope. It is quite possible that he will have to spend more time on the job and even if this does not happen, he will have to assume more responsibility to oversee the work of other people. This conflicts with his personal feeling that tells him to stay where he is.
In general, this controversy has left Jon confused over what he can do now. On the one hand, even his problems have not totally discouraged him from seeking advancement, and he still thinks that becoming Head of the Department will answer his financial and professional concerns. On the other hand, he is seriously worried about his personal passivity and interest loss and communication problems to affect his capacity to be a successful manager.
Current Employer's Response to the Career Development Issue
Jon is currently reporting to two bosses, the Vice-President and the President of the company where he works. The two plan to make him the boss of the Marketing Department they plan to open next year. Currently, they have two Marketing Managers, Jon and Kylie Turner, but they prefer Jon for professional reasons, as they state, because they believe him to be more knowledgeable than Kylie. On the other hand, Kylie has been with the firm longer than Jon and enjoys much better rapport with colleagues. The firm has an unusually high proportion of female personnel, and Kylie is part of this 'girls' band' that consistently refuses to accept Jon in their ranks.
Jon had tried to address his concerns in conversation with the President to whom he feels a more personal bond and seems to establish contact more easily. However, the latter did not seem to take his concerns seriously. The President supposed that Jon feels overstrained because of the workload that had been staggering of late. At the same time, he does not spot any tensions in communication between Jon and other employees as he himself gets along rather well with Jon. His ultimate conclusion was that Jon simply needed a vacation to enable him to rest after completing a series of challenging assignments.
However, Jon still feels that his issue has remained unresolved. He is not sure whether he should continue to strive for the managerial position or perhaps remain at the plateau.
Suggestions Concerning the Career Management Issue
At this point, Jon needs to define for himself his vision of a successful career. He may choose to remain at his plateau as a rank-and-file employee or accept the challenge and accept the job that will likely make his life more challenging. Even if he fails his managerial role, lessons learned from this failure can help him to plan his future career more effectively. To help him decide, he may benefit from mentoring in which he would be able to obtain advice from more experienced professionals.
In his organisation, his bosses would be the ideal target for that, but since his President does not seem to be very interested in his future, and he feels personal dislike for the Vice-President, his other option can be the consultation from the other executives who could have arrived at their positions via the same doubts. Alternatively, he can seek the help of professional career management consultants or the organisation's HR team.
If Jon has really lost interest in his field, he may benefit from exposure to other aspects of organisational activities. Considering that marketing is loosely tied to virtually all aspects, he can find application for his abilities in other areas. The organisation can offer to employees suffering from such problems dual-degree programs, to enable personnel to select their future direction, without jeopardising promotion prospects" (Chang, 2005).
To help Jon overcome his uncertainty about his ability to manage a team of employees, the company can help him build a personal development plan that will gradually accustom him to handle tasks full of responsibility. This can give him a certain trial period during which he will perform assignments of greater scope, involving interaction with other members of the organisation. In this way, he can also build friendships and good working relationships that will assist his progress in the organisation.
Finally, Jon should seriously think about improving his communication skills. Even if he chooses to stay in his current position or even decides to 'down-shift', following a popular modern trend, he will be helped by ability to communicate effectively. In progressing toward a managerial career, adequate communicative ability is the key to success.
Reference
Chang, P.-L. (2005). Career Needs and Career Development Programs: An Investigation of the Concept of Gap. Retrieved April 21, 2006, from http://stream.lib.fcu.edu.tw:81/speech/20050512.ppt