Career Planning at IKEA Essay Sample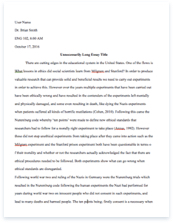 The whole doc is available only for registered users
OPEN DOC
Download Essay
A limited time offer!
Get a custom sample essay written according to your requirements urgent 3h delivery guaranteed
Order Now
Career Planning at IKEA Essay Sample
Career planning in any organization is based on how the organization may help and helps its employees in planning their careers. Organizations may take some steps, in planning its employees careers, such as collecting information on personal preferences, personal duties, hobbies, and interests of employees. Organizations may also give an opportunity to develop through providing training, courses, and promotions. Organizations may behave as a supportive partner, in managing its employees careers, for example, by lowering the work load while employee is taking any educational program, by giving time off to study, or by paying a part of the tuition fee. Therefore, career planning may include anything from policies on hiring and promotions and collecting data about personal preferences to Educational Assistance Programs and flexible working hours.
Organizations desiring to align its interests with the employee's interests provide some types of career planning. In order to make employees satisfied with their jobs organizations try to help in career planning of its employees by empowering them in their jobs, by giving them more meaningful responsibilities, or by providing time off for educational and developmental purposes. Some organizations actually pay for its employees education when they take programs related to the industry or to the positions held. Giving employees more responsibilities and making them the leaders of the teams gives them more opportunities to develop own leadership and decision making skills. This career planning is called managerial development; whereas, professional development means providing opportunity to gain knowledge through taking training and courses in the field that is the most of interest to the employee.
Employees are main part of the organization; therefore, each company should take time to identify its employees, their preferences, interests, and behavioral characteristics not only to do better career planning but also to select the right candidates. Identyfing characteristics of A or B+ employees will contribute to recruitment and selection where hiring managers would know what to look for in prospective employees. Having this knowledge would give a competitive advantage since the organization would be looking for the best candidates.
Ikea is a world-wide retail corporation that has many employees around the world. To manage those employees effectively Ikea needs well developed career planning process, policies on hiring, promotions, development, and employee programs. Employee programs put into effect at Ikea include flex work, educational assistance program, Employee Assistance Program, discount on childcare facilities, and time off for new parents. Some of those programs are required by law others are provided voluntarily.
Employees also have many opportunities to climb up the ladder and to work in different places around the world, but to know who would like to be relocated or promoted and who would not is the question of career planning. It is obvious that some employees would love to be relocated to other countries maybe because of their interests in meeting new people or in discovering life in new environment or because of ambitions. However, some employees simply would be very shocked if all of the sudden they get an international assignment, this maybe due to lack of interest in doing so or maybe they have other responsibilities in home country such as children or old parent that has to be taken care of. Therefore knowing what are the career goals of employees and keeping track of their current responsibilities, would be strategic advantage over competitors who do not have such a knowledge about their own employees.
Ikea gives its employee many opportunities and help in developing their careers. Those include Educational Assistance Programs, training and development programs, career plans ("Paddle your own canoe"), Self-managed Learning, Flexible Working Hours, Succession Planning, hiring and promotions policies.
Educational Assistance Program, Training and Development:
Educational Assistance Program gives employees monetary benefits for taking certain training or courses. To be eligible for those benefits the employee must pass the course with the mark of 75% or higher. Those benefits depend on the course taken and on the level at which the employee is. Nonetheless, Ikea offers also its own training and development program. Whereas certain training programs are required by the company and the level of employment, others are optional. Ikea says that career planning mostly depends on their employees if they want to be pro-active rather than reactive, if they are willing to take more responsibility and to learn more, positions are always posted in the store and every employee may apply upon meeting certain requirements and having good performance appraisals.
Career Plans:
Once a year manager sets a meeting with every employee called "Paddle your own canoe". During that meeting the employee is asked about the career goals, whether he/she wants to stay in present position or maybe he/she feels ready to move up. The employee decides what is best for him and then together with the manager they set the career goals. If employee needs training the company will provide it; however the employee is responsible for finding out what training he needs. This is done through taking on line internal test and questionnaires that determine employees strengths, experience, knowledge, and skills. Those tests and questionnaires are called at Ikea Self-Assessment Centers.
Self-managed Learning:
Facing international competition, Ikea has recently introduced self managed learning to its managers. The objective was to make managers more independent, flexible and innovative in the way they work, think, and make decisions. Self managed learning is a part pf career planning since this program increases co-worker's awareness about possibilities and requirements. "Managers diagnose their individual learning needs, specify their own development goals and decide how they should be attained".* Managers are empowered to decide about their own careers and having this power makes employees more loyal, satisfied, and cooperative. Each employee sees their own career differently, have different way of thinking, approaches problems differently, and would make different decisions. Therefore, setting agreed and achievable goals may be difficult but self-managed learning is requiring co-workers to agree and to work together so they can learn from each other. Using this program Ikea develops many useful skills in their managers. As Joanne Howard says "the self-managed learning puts people at the hart of the learning process and give them practical experience of problems involving choice, change, motivation and action as part of the development process".
Flexible Working Hours:
Ikea as being in retail industry hires many people on a part time basis, therefore it may offer what is called flexible working hours. This primarily means that employees have a choice what day to work and what hours to work, since they are not required to work 40 hours a week. Flex work enables co-workers to balance home and work careers as well as to spend more time on personal development.
Nonetheless, flex work program depends on where the co-worker is working, for instance, in some departments, such as Ikea Trading, co-workers are required to work 8 hours a day but it does not have to be in straight time as long as they have eight hours a day worked. Whereas, in other departments it means that co-worker may choose which days to take off and which days to work.
Promotions:
Promotions within Ikea may be vertical or lateral. The policy states that in order to be eligible for promotion for a position lower than management position, the candidate must work with the company at least six months, and to be eligible for promotion for management position the candidate must work at least three years. Positions are always posted first within a store where the opening occurred, than if no one applies or no one meets requirements the position is posted in the stores within a certain geographical area, for example country, and then the posting is posted in all stores around the world so everyone that meets minimum qualifications has an opportunity to apply.
Ikea provides good program for those employees that would like to, and are eligible for, relocation to different country. Interested co-worker needs to meet certain requirements and be the best candidate for that position. In case of not having the language knowledge Ikea provides language training therefore upon arriving in the new workplace the promoted candidate can communicate with others. This tactic ensures that all employees meeting the requirements may be chosen and the language is not a barrier.
Succession Planning:
Ikea, as a part of career planning of its employees, also does succession planning in conjunction with management. It means that Ikea has charts with listed higher positions, employees on that positions, and relationships between those positions. In case of any vacancies the chart lists prospective successors that may step up into that position. Ikea in developing such charts takes into consideration performance appraisals, experience, personal characteristics, and personal preferences of the candidate. As mentioned earlier Ikea does it in conjunction with managers, it means each candidate's qualifications are confirmed by the manager and that manager decides whether the candidate is ready to be promoted or not. Furthermore the vacant position;however, depending on the position, is posted in the stores so all qualified employees have a chance to apply for that position. In case of that the qualifications of the employee that has applied are higher than the qualifications of the successor, the the position is offered to a candidate with higher qualifications.
Hiring Policy:
At Ikea at entry level all employees are hired externally, then those employees are making their way up through promotions. Only 10% of employees on higher levels are hired externally mostly because of lack of eligible candidates.
Ikea's policy on hiring externally states that Ikea is committed to local hiring. Therefore, if there is a store penning in a city, the management defines a certain geographical area from where the candidates have priority to be hired. However, if there is not enough candidates within that area then all other candidates are eligible to be hired. Ikea also provides in conjunction with community groups, workforce agencies, and workforce development organizations training opportunities to prospective employees prior to recruitment session. This tactic ensures that Ikea would have trained candidates within the geographical area. Employees needed on higher levels are usually transferred or promoted from other stores.
Recommendations:
1. Ikea should introduce employee data base. Install a computer in lunch room or management office so employees may enter their interests, new acquired skills and knowledge, and positions interested in throughout the year not only once a year. This would work since the openings or vacancies happen all the time not only once a year.
2. As I found out in my research some surveys among Ikea's employees reveal that the Flexible working hour program does not work as it was planned to. Some employees say that this program exists only in company policy. I would recommend to implement this program on all levels of employment if it was meant to be implemented on all levels. If not communicate to all employees on what levels this plan works, why, and who is eligible to use it.
3. Surveys also reveal that even though, promotion policy and succession planning have set rules, sometimes it happens that those rules are over come. Employees say that the promotion system is based on politics and relationships between managers and employees. Those personal relationships among co-workers, supervisors, and managers take huge part in deciding who will be placed into vacant position. Therefore, I would recommend that the managers promoting are responsible for their decisions and can actually back up their own decisions. Maybe more structural approach or setting goals would work. Maybe implementing a program where manager gives feed back why an employee has been denied a position, and if an employee has been denied given position more than one time the manager has to write report why that happened.
4. "If the employee wants to move up he is responsible for finding out what training he needs." This may be a good approach but the company should be more helpful in determining what training is needed. For instance, what if employee does not speak,for example, English well enough to understand all questions asked on the on line internal test and because of that it indicates that he needs some kind of training, but in real this employee may have that knowledge. The management should also have some on the job testing to determine whether the knowledge is at desired level, so no employee is denied career advancement because of the complex questions asked on the test. In some positions speaking well given language is essential but in others is not. Therefore the positions that require well developed communication skills and those that do not require should be recognized.
Summary:
Ikea is a huge retail company that is managing its employees in many countries. Policies are universal to each store in every country, the principles and rules are known throughout the company. Therefore it seems like Ikea is managing its co-workers well giving them many opportunities to develop, and supporting them in their career decisions. However, first Ikea does not keep track of its employees interests regarding their careers, it is assumed and implemented tat employees should be pro-active in taking actions regarding their careers, no one will be forcing promotions or managing someone else career. Second those policies, having meant well being of Ikea's employees, are not well managed and it seems that in almost every store around the world politics within the company and relationships among co-workers, supervisors, and managers takes part in deciding who will be promoted and to what position. Nonetheless, Ikea tries to help employees in managing their careers, and takes steps in doing so through offering training and development programs as well as Educational Assistance Program.
Ikea also tries to align its business interests with interests of its employees through offering flexible working hours. This helps to retain good employees that can not work full time and at the same time offers employees opportunities to develop.
References:
Ikea Group Corporate Site (2006) retrived February 6, 2006 form
http://www.ikea-group.ikea.com/
Ikea – Inter Ikea Systems B.V., The Ikea Concept retrived February 6, 2006 from http://franchisor.ikea.com/showContent.asp?swfId=concept3
Wikipedia, the free Encyclopedia, Ikea The International Group, retrived February 11, 2006
http://en.wikipedia.org/wiki/IKEA
Vault, Retail Companies, Ikea, Workplace surveys, retrived February 11, 2006
http://www.vault.com/companies/company_main.jsp?co_page=10&product_id=25730
Ikea Red Hook(2005), Benefits, Local Hiring Policy, retrived february 11, 2006
http://www.ikearedhook.com/localhire.asp
Aksaz, E., (2002. 11. 03), Disputes at Ikea, Original Title: Conflit social chez IKEA, (french), retrived February 11, 2006
http://www.eiro.eurofound.eu.int/2002/03/inbrief/fr0203104n.html
Ikea Canada, Join Us, retrived February 11, 2006
http://www.ikea.com/ms/en_CA/jobs/join_us/
Government of Canada, Career Awarness, retrived February 11, 2006
http://www.hrsdc.gc.ca/asp/gateway.asp?hr=en/hip/hrp/career_awareness/ca_index.shtml&hs=cxo
For Chinastic Winners, Shanghai: Many Workers Lack Career Planning,(2005-12-12 ), retrived February 12, 2006
http://en.chinabroadcast.cn/974/2005/12/12/[email protected]
Tandberg, Ikea Cuts Costs and Builds Corporate Culture with Videoconferencing, retrived February 12, 2006
http://www.tandberg.net/collateral/customer_success_stories/IKEA.PDF
Ewelinaz25, (2004. 03. 03), Maintaining Human Resoursec, (polish), retrived March 06, 2006
http://prace.sciaga.pl/22185.html
Ewelinaz25, (2004. 03. 03), Training and Development of Human Resources, (polish), retrived March 06, 2006
http://prace.sciaga.pl/22184.html
Agula_1, (2006. 01.17), Career Planning, What Career means to me?, retrived March 06, 2006
Ilonasan, (2005. 04. 28), Training and Development of Human Resources, Career Planning, retrived March 06, 2006
http://prace.sciaga.pl/35142.html
Ikea's Human Resources Manager-Susan (e-mail, February 22, 2006)
Emerald (ed.), Self-managed learning at Ikea, In Industrial and commercial trainning, (Vol.29)