Career Planning Memo Essay Sample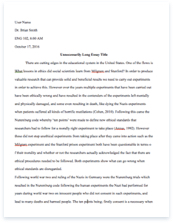 Pages: 4
Word count: 826
Rewriting Possibility: 99%

(excellent)

Category: planning
Get Full Essay
Get access to this section to get all help you need with your essay and educational issues.
Get Access
Introduction of TOPIC
As William Ward once noted, there are four main steps to achievement: "Plan purposefully. Prepare prayerfully. Proceed positively. Pursue persistently" (1, 2005). This sequential plan applies to most spheres of human activities, one of which is career. Professional development enables an individual reveal one's inclinations and realize oneself. Therefore, this aspect should not be left at the mercy of fate, as another aphorism states, those who fail to plan, plan to fail. Career planning requires painstaking consideration and critical evaluation of the current position and the desired goal in order to eliminate the gap between the two.
            Objective self-assessment is difficult by its definition. Still, in my opinion, my factual strengths are resolution, independence and ambitiousness. Furthermore, I am open to innovations and have courage to experiment with new ideas due to my enterprising spirit. On the other hand, these advantages are balanced by the lack of patience and perseverance and nervous instability, which may result from the lack of self-confidence. In my opinion, some experience in the field will enable me to polish my positive character traits and reduce the weaknesses to the minimum that does not hinder the career development.
            As for the value scale, I believe that the human being is the master of one's life. Given the goal, one can and will find the way to it. Conversely, you cannot reach a destination, if you do not know where you are going. Therefore, adequate goal setting and persistence on the way to it are significant in my list of priorities. Moreover, my fundamental values in life are self-actualization in the career and family. In order to avoid the possible threats, I should be intent on keeping the balance between these two values.
style="text-align: justify;">            My career ambitions can be seen in the long-term
and in the short-term perspective. On the whole I want to become a successful financial analyst and have my own consulting company. In order to achieve this, I am to set a number of auxiliary goals that mark my way to the global one. In one year I will have an undergraduate's degree in Finance.
Afterwards I will work for a major financial management and advisory company such as Merrill Lynch, in order to obtain the necessary practical skills and track record. The basic requirements of Merrill Lynch for the post of financial analyst is the ability to work fruitfully in challenging and dynamic environment, while being extremely attentive to details (2, 2005).
Having the necessary personal and professional qualities will enable me to market myself more efficiently. In other words, I will gain enough self-confidence and experience to evaluate my portfolio and factual career perspectives. Work in a big company also provides favourable environment for professional advancement, as well as for developing strong interpersonal skills. Finally, experience at the position of a financial analyst at Merrill Lynch will make me a perspective candidate for other job offers. Finally, I intend to take a Master's degree in Finance.
This career plan allows some variations. For example, I may take the Master's degree at once and only then start realizing my skills and education in a financial company. Another opportunity is to work part-time as a financial consultant or assistant of a sophisticated financial expert. In order to achieve this goal, I am to concentrate on my studies and produce an immaculate academic record and master the maximum amount of skills required for the post.
In any case the Master's degree and some five years of relevant experience will provide me with the basis to found my own consulting company. As personal and professional ties are very important in the sphere of financial analysis, during my work I will concentrate on this interpersonal aspect as well (apart from the development of professional skills and eliminating my weaknesses by diligent work).
As Tom Landry put it, the main thing is not to set a goal, but to start achieving it and keep to this plan  (1, 2005). I have already set my long-term and short-term career orientations and will invest all my efforts to reach the final aim and run my life purposefully to the moment, when a fast-growing and a reputable financial analysis company will successfully run under my supervision.
Bibliography
Motivational and Inspirational Quotes. Retrieved on June 15, 2005 from http://www.motivational-inspirational-corner.com/getquote.html?categoryid=144
Career Development Centre. Retrieved on June 15, 2005 from http://www.pomona.edu/cdo/cdoweekly/111504.shtml
Coaching Gym. Retrieved on June 15, 2005 from http://www.boldcareer.com/personal-coaching.php#moments