Caribou Coffee Export Market Plan Essay Sample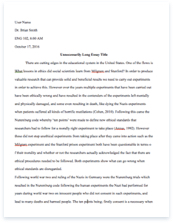 The whole doc is available only for registered users
OPEN DOC
Get Full Essay
Get access to this section to get all help you need with your essay and educational issues.
Get Access
Caribou Coffee Export Market Plan Essay Sample
Executive Summary
Caribou Coffee was founded in 1992 and is the second largest coffee retailer in the United States with a far reaching demographic of loyal customers. The company focuses on selling high quality products and offering customers high quality gourmet coffee. Caribou Coffee uses high quality Arabia coffee beans and its best to meet customer's expectations and needs. The company focuses on creating a unique coffee house environment which provides customers a comfortable atmosphere and a quality experience. By providing "an experience that will make the day better" Caribou Coffee has created competitive advantage in their store operations. The company's dedication to creating a unique experience for customers by combining high quality products, a distinctive coffeehouse environment, and excellent customer service, differentiates their place in the coffeehouse industry.
Background
Caribou Coffee is a coffee company that operates premium coffeehouses that offer high-quality coffee, espresso beverages, cold beverages, specialty teas, baked goods, sandwiches and whole beans. The company was founded in 1992 and was rapidly grown both domestically and globally. Currently the company has 581 stores and revenue of $326.5 million. Caribou Coffee is in a position to capitalize on emerging market trends and own a segment of the market that is unoccupied by its competitors: that of a national, branded coffeehouse that is still connected to the local community and concerned with its well-being.
Caribou Coffee was founded in Edina, MN in 1992 after its founders, John and Kim Puckett were inspired by a climb to the top of the Sable Mountain in Alaska. The view became their vision for Caribou Coffee. "The breathtaking panoramic view became the entrepreneurial vision for Caribou Coffee – a company that believes excellence is a product of hard work, and that life is too short for anything else" (Caribou Coffee, 2012).
Today Caribou Coffee is the second largest company-operated premium coffeehouse operator in the United States offering a wide variety of products that range from espresso beverages to branded merchandise. The company also operates in commercial and franchise outlets and partner with a variety of companies including hotels, airlines, Keurig, Inc. and Kemps. With 6,086 employees Caribou Coffee is focus on "creating a unique experience for customers through a combination of high-quality products, a comfortable and welcoming coffeehouse environment, superior customer service and our own blend of expertise, fun and authentic human connection" (Caribou Coffee,2012).
Target Market
Caribou Coffee current target markets are two sub-groups: 18-24 and 25-39 year olds. According to the National Coffee Association 40% of 18-24 year olds and 54% of 25-39 year olds are drinking coffee each day. These two groups' frequent more foodservice industries and are willing to spend the most per visit.
The majority of Caribou Coffee's customers are from the Midwest, primarily because the majority of their domestic stores are located in Minnesota and Illinois. "We believe that we have strong brand awareness and loyalty in markets where we have a significant coffeehouse presence. With a solid core of successful locations in the Midwest, as well as a strong footprint in other select regions, we are executing a targeted and measured expansion plan" (Caribou Coffee, 2012)
Another target market that Caribou is a part of is commercial segment. The company sells high-quality premium whole bean, ground bean and Keurig K-Cups to a variety of retail stores, grocery stores, foodservice providers, hotels and on-line customers. The commercial segment has proven to be one of the biggest revenues for the company and has helped expand brand recognition nationwide. "The sale of our brand in K-Cups for use with the Keurig single-cup brewing systems increases our brand exposure and represents an important and growing portion of our commercial business" (Caribou Coffee,2012).
Promotion
Caribou Coffee has implemented numerous promotions to reach its target market. One of the promotions that Caribou Coffee has used is the Register Your Caribou Card, Get A $4 Credit. This promotion is an initiative that offers customer the opportunity to earn an extra $4 on their gift card by registering it online. Another recent promotion was the Stay Awake for Summer were customers were giving a card and for each drink they purchase they would receive a sticker, after collecting seven stickers the customer received a free drink or food item.
There is also a philosophy and an image that Caribou Coffee promotes through its products. The company promotes an image of a responsible company that has the resources to make good on its promises. The company has also managed to maintain the wants and needs of the customers by selling accessible products.
Broad Trends
People are extremely brand conscious and have strong preferences with coffee. The consumption of coffee has become relevant and essential to everyday life. Coffee has gain popularity with busy lifestyles and has become a part of everyday culture. According to National Coffee Association coffee consumption has increase by 7% in 2011. This reassures that coffee is a long-term trend that will continue to grow more each year. Coffee shops are also offer a variety of baked goods and food items to attract more customers to increase sales.
Another trend is being environmentally friendly and consuming organically. Caribou Coffee has embraced that trend by being the first US coffee to source, blend, roast, and serve 100% Rainforest Alliance Certified coffees. "We crossed a major milestone in 2011 by becoming the only major US coffee company to source, blend, roast, and serve 100% Rainforest Alliance Certified coffees. We fundamentally believe that our customers deserve not only the highest quality coffee, but also peace of mind that their coffee is sourced in an environmentally, socially, and economically sustainable manner" (Caribou Coffee, 2012).
Competitive Analysis
The coffeehouse market is extremely competitive with several national competitors and many locale small chain and local coffeehouses. Competitors in the coffee beverage sales include Super America, Dunkin Donuts, Starbucks, Burger King, McDonald's, Panera Bread, and Einstein Bagels. Competitors such as McDonald's, Dunkin Donuts and Starbucks not only have extensive menus, but also the financial resources and position to leverage their strengths to threaten Caribou Coffee's profitability.
Another area that Caribou Coffee faces competition is in commercial business, companies like Kraft Foods, Inc., and Nestle Inc. (which sell coffee products like instant coffee or coffee beans) are highly profitable and also have the financial resources to compete with any company.
Caribou Coffee is able to compete in commercial business by selling whole beans and ground coffee to grocery stores, merchandisers, and foodservice providers. Caribou Coffee differentiate itself from its competitors by focusing on providing customers quality and variety of coffee, establishing a unique atmosphere and convenience, and a main focus on customer experience. "We aspire to create a community place loved by our guests, providing them with an extraordinary experience that makes their day better" (Caribou Coffee, 2012).
S.W.O.T.
The information found in an S.W.O.T. analysis aids the company in their operational execution strategy and will contribute to future decision-making. Caribou Coffee needs to maintain a specialty product line and appealing atmosphere if they want their brand to remain compelling. This will help sustain their steady amount of growth. Competitive pricing and economical food selections will also help increase profit margins for the company. There are a large amount of internal and external factors that Caribou Coffee faces, these factors can affect the company's business. By conducting a SWOT analysis (a company's strengths, weaknesses, opportunities, and threats) the company will have an awareness of the factors that affect their business. Below is the SWOT analysis.
Strengths| Opportunities|
* Second-largest company-owned gourmet coffeehouse operator in the US * Strong, experienced management team * Strong brand * Three differing revenue streams (retail coffeehouse, commercial and franchising) that diversifying earnings * Long term contracts with bean grower to minimize commodity risk * Zero debt/Strong balance sheet * Community oriented * Only major US coffee company to sell and serve 100% Rainforest Alliance Certified Coffee | * Potential commodity bubble * Focused on increased store sales and expanding * Untapped market- internationally * Improving economy leading to increase sales in the coffee industry * K-cup brand recognition * Differential advantage- Not like Starbucks * Franchising to serious investors * Growth across all three revenue streams (retail coffeehouse, commercial and franchising) * New partnerships with business, distributors and investors * Brand expansion into other markets | Weaknesses| Threats|
* Micro cap company * Thinly traded * Short history * Regional business model * Market leader already established- Starbucks * Dependent on commodity prices| * Competitive industry with low barriers of entry * Competition in commercial space with larger companies who have more market power * Economic downturn risk * The availability and price of high quality coffee beans * Distributions in production stream due to natural disasters or scarcity * Starbucks, Dunkin Donuts, McDonald's, and Nestle|
These strengths and weaknesses of SWOT focus on the internal factors of the company. Caribou Coffee needs to maintain its strong brand recognition and continue to develop quality innovative products to remain a strong competitor. In focusing on these strengths Caribou Coffee is able to
maintain its sales, their customers and attractive more business.
Why International
There are plenty of reasons why a company would want to go international. For Caribou Coffee the reasons are to increase profits, sales revenue, establish more brand exposure, and tap into a larger customer market. Going international can help diversify and expand business, draw more investors and be more competitive. An international expansion will allow Caribou Coffee to maximize profits for the company, but special care must be taken that food safety, standards and regulations are met.
Export Readiness
Caribou Coffee will focus on exporting are their high-quality whole bean, ground coffee, and Keurig K-Cups. They are to be intended to be sold at grocery and retail stores. These products have been successfully sold and marketed in the domestic market. "As of January 1, 2012, Caribou Coffee can be found in over 40 states and in 9,000 stores through our Caribou-managed sales channel. Caribou Coffee K-Cups are found in, we believe, an additional 17,000 stores across all 50 states" (Caribou Coffee, 2012).
Entry through commercial will would be the least risky and be more obtainable to achieve. It is the best way to introduce a brand into a new area. Caribou Coffee has increased its commercial sale domestically and has proven that commercial is big revenue for the company. "Commercial sales experienced average annual growth of 59% over the past three years" (Caribou Coffee, 2012). Caribou Coffee commitment to providing exceptional customer service, hardworking attitude, dedicated staff and knowledge of exporting has proven it readiness to expand its brand and products international.
Where to Get Help
There several resources that helped out companies with exporting and importing.
United States Export Portal
"Helps U.S. businesses participate in the global marketplace with information on trade events, tariffs, and export counseling assistance" (Export.gov, 2012) http://export.gov
U.S Commercial Service under International Trade Administration Offers trade counseling, business matchmaking, and helps U.S. companies get started in exporting. http://www.trade.gov/cs/
Export-Import Bank of United States (Ex-Im Bank)
"To assist in financing the export of U.S. goods and services to international markets" (exim.gov, 2012) http://www.exim.gov/
U.S. Trade and Development Agency
"Links U.S. businesses to export opportunities by funding project planning activities, pilot projects, and reverse trade missions while creating sustainable infrastructure and economic growth in partner countries" (tda.gov, 2012). http://www.tda.gov/
United States Trade Representative
Information on trade agreements and current issues.
One current trade agreement is The U.S.-Peru Trade Promotion Agreement http://www.ustr.gov/
Asia-Pacific Economic Cooperation
The United States and Peru are members.
Provides information and help for importers and exporters on trading in the Asia-Pacific region. http://www.apec.org/
Embassy of the United States-Lima, Peru
ProInversion
Peru resources (website suggested by the Embassy of the United States) http://www.proinversion.gob.pe/default.aspx?ARE=1&PFL=0
Chamber of Commerce in Peru
http://www.amcham.org.pe/home/
Embassy of Peru
Information on obtaining a business visa
http://www.embassyofperu.org/
Objective-Financial
Caribou Coffee will increase income and profits by selling its high-quality whole bean, ground coffee, and Keurig K-Cups to the Peruvian supermarket chain Vivanda. According to Caribou Coffee second quarter results net sales increased by 1.1% and the company has a projective commercial sale growth of 10% in 2013. Caribou is continuing to focus on the commercial business because the past three years it had an annual growth of 59% and it able to extend brand recognition without being extremely expensive. "Commercial sales experienced average annual growth of 59% over the past three years. Our growth strategy for the commercial segment is to continue to build our existing relationships and add new relationships with these points of distribution for our premium whole bean and ground coffee" (Caribou Coffee, 2012).
By taking on a safer investment by focusing on a market that has strong backing. The company would be able to be more attractive to serious investors who would be interested in opening a franchise in the area.
Marketing
Caribou Coffee will sell its high-quality whole bean, ground coffee, and Keurig K-Cups directly to a foreign retailer in Peru. The company will export its products directly to the Peruvian grocery store Vivanda. This grocery store has seven stores located in high and medium class neighborhoods in Lima, Peru. This would bring international brand exposure to the growing Peruvian population and economy. By focusing and expanding on these factors Caribou Coffee is able to increase their revenue and develop a strong company presence.
Marketing Strategies
* Meet with the CEO if Vivanda in Lima, Peru to discuss the logistics, pricing, and contact. * Create a small export department (hire and train individuals for the export department). * Directly export high-quality whole bean, ground coffee, and Keurig K-Cups directly to the seven Vivanda grocery stores in Lima, Peru. * Hire an international sale representative to promote the brand to current and potential buyers. * Decide on a competitive price.
* Market product by using social-media (Facebook, Twitter), and local market newspaper ads, local TV commercials, and radio. * All financial functions will go through the headquarters in Minnesota. * Obtain information on issuing letters of credit.
Action Program
Caribou Coffee has decided to expand its business international by entering the Peruvian market. The country of Peru was chosen because the country's economy has greatly increased these recent years. "Since 2002, the Peruvian economy has been a top performer in Latin America. Between 2001 and 2008, prior to the financial crisis 2008-2009, the economy grew by an average of 8.8% in real terms, the highest rate of any South American country and among the highest in Latin America" (The World Bank, 2012).
This economic growth has led the growth of the country's exports, domestic demand, consumption, and public investment. "By late 2009 and early 2010 developments suggested that trade and economic performance was back on track. In 2010, U.S. exports were up 45% over 2009 levels and imports from Peru were up by 15% over that same period" (Export.gov, 2012).
In addition to Economic growth the country has develop a trusting economic policy and has maintain its debt low, which has made investors want to invest in country . " Dynamic activity, sound economic policy, and the successful management of debt, have allowed Peru to show very good results in terms of a strong macro-economic balance, and to regain investor and market confidence" (GlobalTrade.net, 2012).
There are also multiple incentives that the government of Peru offers to foreign inventors. The country has taken necessary steps to establish an investment policy that reduces any obstacles to foreign investments. Because of these policies Peru has one of the most open investment policies in the world. "Peru's economic stabilization and liberalization program has opened foreign investment, making Peru one of the most open investment regimes" (Global Tenders world, 2012). These policies include unrestricted access to most sectors, free capital transfers, guarantee to private property, ability to purchase domestic stocks, freedom to transfer royalties, shares and property rights.
The country has also lowered trading barriers, has opened its economy to foreign businesses, has no restraints to ownership or possession by foreign investors, and foreign investors are subject to the same conditions applicable to a national. "Foreign trade has been extensively deregulated in recent years, state interference in free trade is minimal and the present government is continuing many of the business-friendly policies of previous governments. The country has a liberal foreign investment regime, and the 1993 Constitution guarantees foreign investors the same treatment as nationals" (Businessanticorruption, 2012).
Market Entry
Caribou Coffee will directly export their high-quality whole bean, ground coffee, and Keurig K-Cups to the seven Vivanda grocery stores in Lima, Peru. Caribou Coffee will create a small export department in their headquarters in Minnesota. This export department will have five export specialists that will be in charge of the exporting documentation and physically distributing the product from the warehouse to Peru. Currently Caribou conducts all it distribution, packaging, roasting, etc. in their headquarters in Minnesota. "We currently conduct our roasting and packaging, and warehouse and distribution activities in a 130,000 square foot leased facility in suburban Minneapolis" (Caribou Coffee, 2012). This saves the company money because there is no need to hire a distributor. Caribou will hire an international sales representative to establish contracts and to negotiate sale contracts. If demand is great Caribou Coffee will expand its export department and hire another international sale representative.
Product Adaptation
Little product adaptation will be required to enter the Peruvian market. The physical product (whole bean, ground coffee, and Keurig K-Cups) will not change. The labels, nutrient facts, and all of the marketing and promotional material will need to be translated in Spanish.
Pricing
Pricing is a critical part of a company's marketing strategy that is why Caribou Coffee is going to use a flexible pricing strategy. This pricing strategy allows the company to determine the appropriate consumer price and the appropriate price level in relation to competitors. Flexible pricing will maximum profits, maintain a fair and favorable image among customers, and simplify pricing decisions.
Getting Paid
Since Caribou Coffee is going to directly export it products to Peru, it will use a Letter of Credit on receiving payment. With a letter of credit, a bank guarantees payment to the seller. This is the safest method on getting paid. If the buyer finds issuing a letter of credit is too costly and time consuming, the buyer can pay in advance. As soon as there is a trusting relationship between the buyer and seller, Caribou Coffee will be willing to get paid after merchandise is delivered to the buyer. The requested currency will be the Peruvian Nuevo Sol because it will be easier do conduct business in Peru.
Forecast Sales
* Increase of retail sale of 2%. * Sell a minimum of 15 pallets of whole bean, ground coffee, and Keurig K-Cups. * Increase international sales by 1%.
Expenses
* Production cost
* Distribution cost
* Marketing expenses increase by 5%.
* Hiring exports employees and international sale representative
Controls
-How activities will be monitored
* All export activities would be monitored by the export manager. * All international marketing would monitored by the Senior V.P. of marketing. * All activity will be reported to the headquarters in Minnesota. * Follow all timelines and guidelines.
* International sales representative will have up to date results/reports of any international sales -Ensuring that export activities are going as planned
* Yearly review of all employees.
* Monthly sale meeting
* Hold monthly meeting with employees
* Due diligences
* Closely monitor all sales and cost.
Appendix I: Cost of Exhibiting at the chosen trade show
The Expoalimentaria trade show in Lima, Peru focuses on the food and beverage industry of the country. This trade show will help increase international clients, contact potential new clients, expand brand recognition, and recognize who the local competitors are.
Cost to participate
Roundtrip airfare from Minneapolis, MN to Lima, Peru $885.00 Booth price for 3 days $2,090.00
Total cost for one individual $2,975.00
References
Businessanticorruption | Snapshot. (n.d.). Businessanticorruption | Frontpage. Retrieved December 6from http://www.business-anti-corruption.com/country-profiles/latin-america-the-caribbean/peru Caribou Coffee. (n.d.). Caribou Coffee. Retrieved December 6, 2012, from http://www.cariboucoffee.com/page/1/home.jsp Industry. (n.d.).